Feature
How Hulkenberg's emergency Racing Point deal came about - and why he's the right man for the job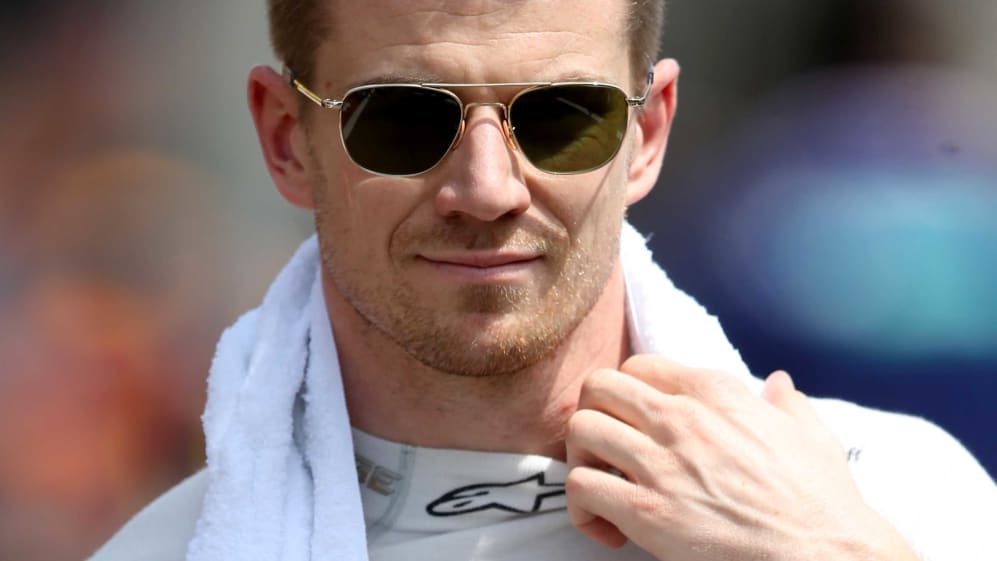 Out of the sport in 2020, and with his hopes of a drive in 2021 looking slim after Renault opted to sign Fernando Alonso, Nico Hulkenberg's hopes of an F1 return in the near future looked bleak. And yet this weekend, after Sergio Perez's positive Covid-19 result, he finds himself back on the grid, driving arguably the most competitive car he's ever had. Here's the remarkable story of how the German's return to action with Racing Point at Silverstone came about...
When did Racing Point approach Hulkenberg?
On Thursday, Racing Point Team Principal Otmar Szafnauer's number popped up on Hulkenberg's phone. The German took the call and in the following few minutes, his heart started to beat faster.
He'd been set to go to Germany to do punditry for TV channel RTL and do a testing run in a GT4 car for fun at the Nurburgring this weekend.
But out of the blue, Hulkenberg - who has spent lockdown in Majorca - had been thrown an unexpected route back to F1, ironically by his former Force India team mate Sergio Perez.
READ MORE: Perez ruled out of British Grand Prix after testing positive for Covid-19
All F1 personnel are required to have a PCR Covid-19 test before entering the paddock, a procedure which has been in place since the season restarted. Perez did his, as usual, only this time, his test result was inconclusive.
As is required, he self-isolated – as did the small number of team members he had come into contact with – and awaited the results of the re-test. Meanwhile, his Racing Point team needed to come up with a back-up plan.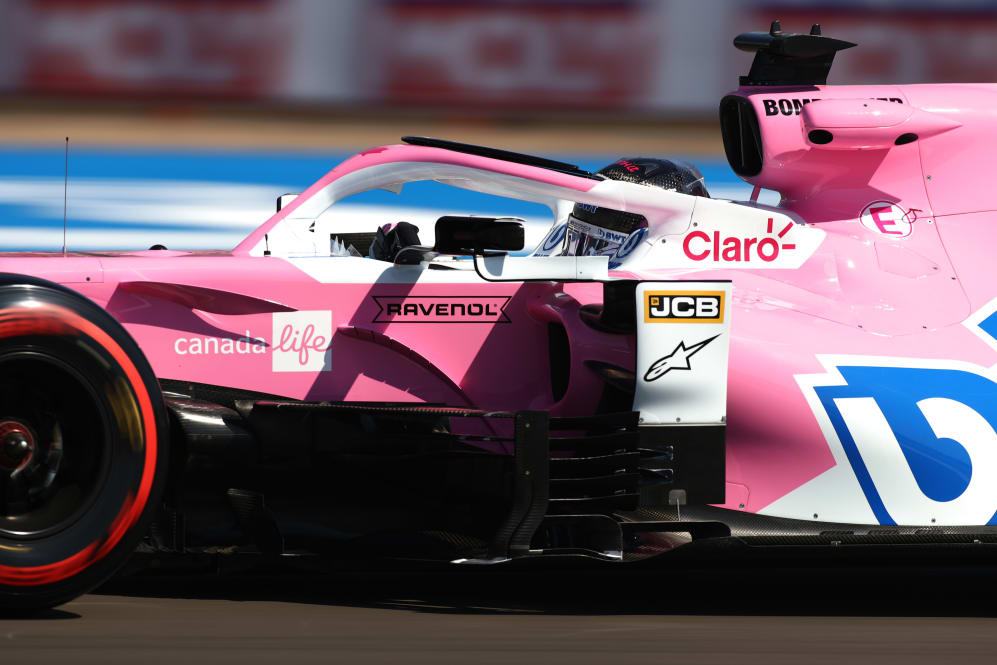 Why Hulkenberg and not a Mercedes reserve?
Ahead of the season, Racing Point came to an arrangement with Mercedes, who they have a close relationship with through the use of their engine plus several other components, including their gearbox and suspension, to borrow one of their reserve drivers in the event Perez or team mate Lance Stroll couldn't take part in a race.
With Stoffel Vandoorne unavailable, because of his Formula E commitments, Szfanauer called the other reserve – Esteban Gutierrez – as well as Hulkenberg, who he already has a good relationship with, to check on their availability.
In the team's mind, Hulkenberg made the most sense for multiple reasons.
Not only does he know much of the personnel very well, having previously raced for the squad when they ran under the Force India banner, but he remains a very quick and competitive option. And he is the best available driver regarding recent F1 experience having competed for Renault last year, alongside Daniel Ricciardo.
READ MORE: What happens next after Sergio Perez's positive Covid-19 test
Hulkenberg did not leave F1 through choice, and still feels he has plenty more to offer in F1. He's been pushing for a return for 2021, first with Renault – before they plumped for Fernando Alonso – and then it's believed with Alfa Romeo, having raced for the team when they were Sauber while their team boss Fred Vasseur rates him highly.
So when Szafnauer called on Thursday, Hulkenberg didn't hesitate. He packed a bag and was on a plane within hours. On landing in the UK, he had a Covid-19 test and then headed to the Racing Point factory, opposite Silverstone, for a seat fit.
In the meantime, the team began arranging overalls. Fortunately, he fitted – perhaps a little snugly - into a pair of Stroll's.
Was Gutierrez ever an option?
At the same time as Hulkenberg was travelling, Gutierrez had made his way to Silverstone with his helmet – the Mexican is a resident in London – and strolled into the paddock on Thursday evening. The 28-year-old has completed thousands of miles in the Mercedes simulator, but is a little rusty on the on-track front, having last raced in the season-ending 2016 Abu Dhabi Grand Prix.
However, Racing Point's Plan A was Hulkenberg.
"Nico knows the team a lot more than Esteban does and in that short period of time that we had between learning Checo couldn't drive and someone driving, we had one day, it was key to get someone who understands the team," said Szafnauer.
"Nico has been with us a long time, so he knows the engineers, he's been in our simulator before, he knows how we operate, and that's going to be key to getting up to speed."
He added: "We had to get him to England, go through process of making sure he didn't have the virus, getting a super licence form - and that's not all that easy - you have to go to the contract recognition board, and then a super licence."
How prepared was Hulkenberg to drive the RP20?
The German was expected to arrive at the circuit at 8am, three hours before FP1. But there was to be another twist, as Hulkenberg was nowhere to be seen at that time.
It emerged he did another test that morning and was awaiting those results. Without it, he was not allowed to enter the circuit, let alone the paddock, as per Covid-19 protocols.
Cue several hours of waiting, which gave the team time to fill in the relevant paperwork to allow Hulkenberg to drive, and allowed the German time to run through protocols such as spending 45 minutes learning the steering wheel.
And when the test centre delivered the bit of paper, confirming he was negative, the German raced into the paddock, grabbed his overalls and made a bee-line for the garage.
READ MORE: Why Hulkenberg has no regrets as he bids 'farewell for now' to F1
Is Hulkenberg up to the challenge?
It's a huge opportunity for Hulkenberg, and the kind that very few drivers ever have the fortune to receive, particularly when it's with a team that has the second-best car on the grid and is in podium contention this weekend.
It's also a big ask. Silverstone is a high-speed and demanding circuit. Hulkenberg has maintained a good level of fitness, but it's going to be a huge challenge physically, this weekend, after so much time out of a F1 car. Just ask Lando Norris, who suffered bruising in Austria, having lacked recent F1 mileage.
But Hulkenberg will deal with that as it comes. He knows he now has this weekend – and almost certainly next – at Silverstone to achieve his two ambitions: Score a maiden podium after 179 Grands Prix weekends as a race driver and prove to those that matter in the paddock that he deserves a full-time seat in 2021.