Feature
LONG READ: Why Hulkenberg has no regrets as he bids 'farewell for now' to F1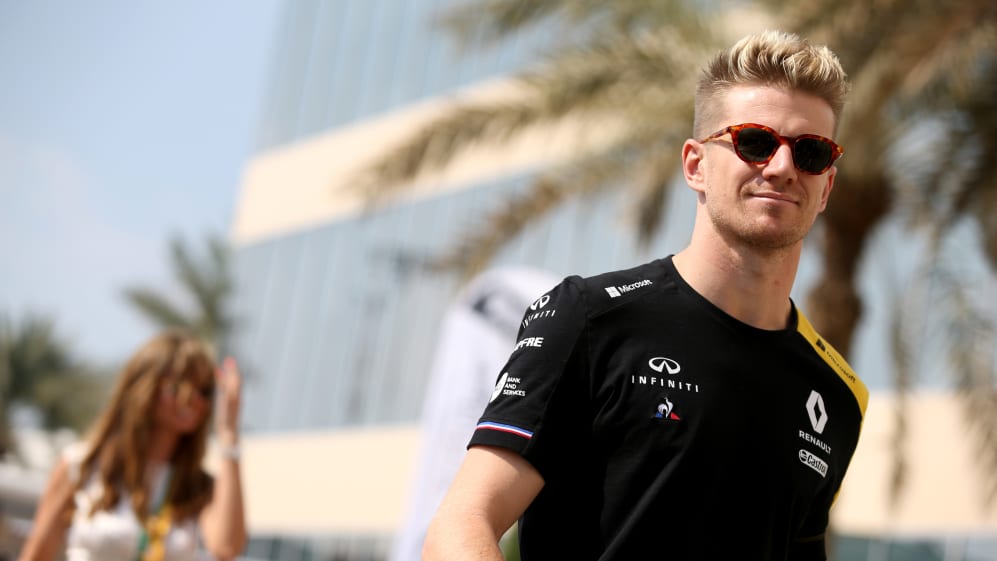 "This boy has unbelievable talent." That is quite a claim. It's less bold when you find out those words were spoken by a driver's manager. But it was a widely held view that Nico Hulkenberg, a youngster from the little town of Emmerich am Rhein, had potential to do great things behind the wheel.
To be fair, that view wasn't massively off the mark. Hulkenberg won Formula BMW ADAC, A1GP, Formula 3 Euro Series and GP2 titles on his way to F1. He then stuck around for a decade – nine years racing, one year as a test driver – before making way (but not retiring, he says) at the end of this season.
But his results haven't met his – or onlookers – expectations. In 177 starts, he failed to reach the podium once (which is a record no driver wants) and spent his career in midfield teams, despite being linked with top race-winning ones on multiple occasions early on.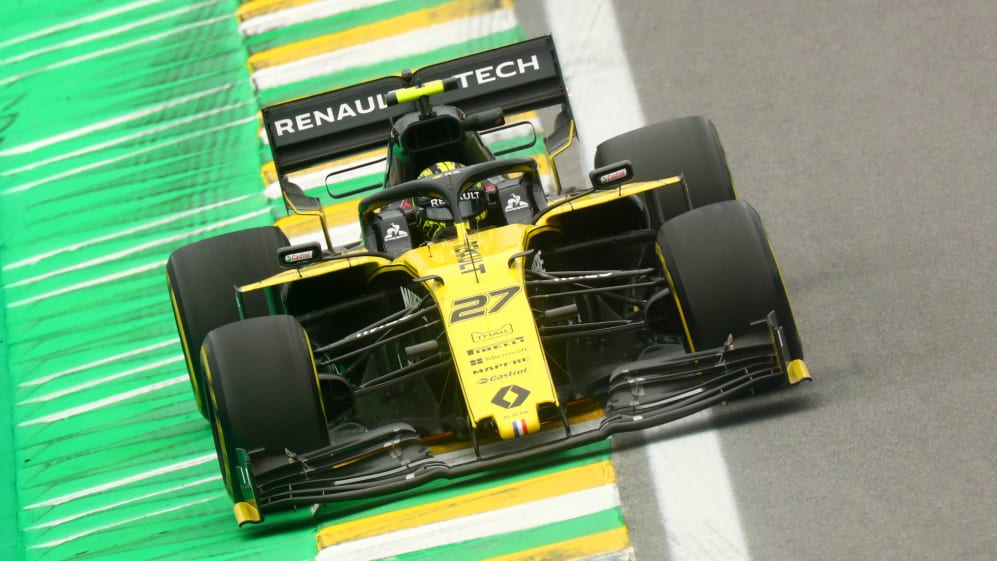 His consistency is nothing to be sniffed at. Between 2013 and 2018, he always finished inside the top 10 in the drivers' standings, peaking with seventh in 2018 in what was his second season with Renault. He took his first pole position in his first season, with Williams in 2010, and would have probably won the Brazilian Grand Prix with Force India in 2012 had the Safety Car not been deployed to snuff out his 50s lead.
Of course there are situations, if I were to relive them, which I would do differently. But overall, I'm happy. I'm not bitter.
The record that nobody wants
It just hasn't happened for Hulkenberg. Things haven't gone his way. But when we catch up on the roof of the Renault hospitality unit in Abu Dhabi, multi-million pound yachts bobbing up and down gently in the background, and the sun beaming down, Hulkenberg looks like a man at ease with where he's at.
"I'm not the guy who says 'coulda, woulda, shoulda', because it has gone," he says pragmatically. "It happened, it's the way it is. You have to learn from it. At some point, you need to close that chapter, move on and try to do better. Of course there are situations, if I were to relive them, which I would do differently. But overall, I'm happy. I'm not bitter.
"I would have loved to have a couple of podiums or victories to my name. But I was never fortunate enough to be in a top car. There were certainly moments to get podiums, but unfortunately there was always a circumstance that prevented it."
READ MORE: Ricciardo: I don't fear for Hulkenberg's future
There were times when Hulkenberg would bristle at the mention of his unwanted of record of most races without a podium. You could tell it hurt him. This wasn't how it was meant to be. But with time and experience, he came to accept it. "Yes and no [it was frustrating]," he says. "But more no because I know why it didn't happen. I would like to change the fact I have that record to my name, but at least I have one record (!) whether I want it or not, but I can live with it."
He came agonisingly close to tasting that amber nectar on the podium in his home race at Hockenheim this year. At one point, he was second. That became fourth, but even then, he was given a chance to get the job done in a wet race where everyone was making mistakes. But then he became one of those – and suddenly he was in the barriers and out.
That one hurt. A lot. "For weeks, I was thinking about it, digesting it," he says. "It was hard for me to accept how that race finished, with that incident. But at one point you have to wake up and be realistic - it's gone and you have to move on. You have to find a way through."
Delivering what he was recruited to do
Renault chief Cyril Abiteboul drafted Hulkenberg in to lead the French manufacturer's return as a works outfit and said last month that the German had been 'instrumental' in the team's progression, up towards the front of the midfield – peaking with P4 in the constructors' championship last season.
READ MORE: Abiteboul: Out-going Hulkenberg 'instrumental' in Renault progress
This year has been tougher, with McLaren – who run Renault power – overhauling them. For Hulkenberg, having beaten Jolyon Palmer and Carlos Sainz in his first two years at Renault, he was outperformed by Daniel Ricciardo, and his final position in the drivers' standings was his worst since his first.
"We tried hard, we made good improvements early on and some big gains, especially in 2017," he says. "After that, it was a bit trickier. The progress, especially this year 2019, has been missing a bit. It's been a tough year, but that's the challenge of F1. All in all, I think I've been helpful with the team, I've always tried hard, I've certainly collected a couple of points, tried to push the team on and to do my bit well."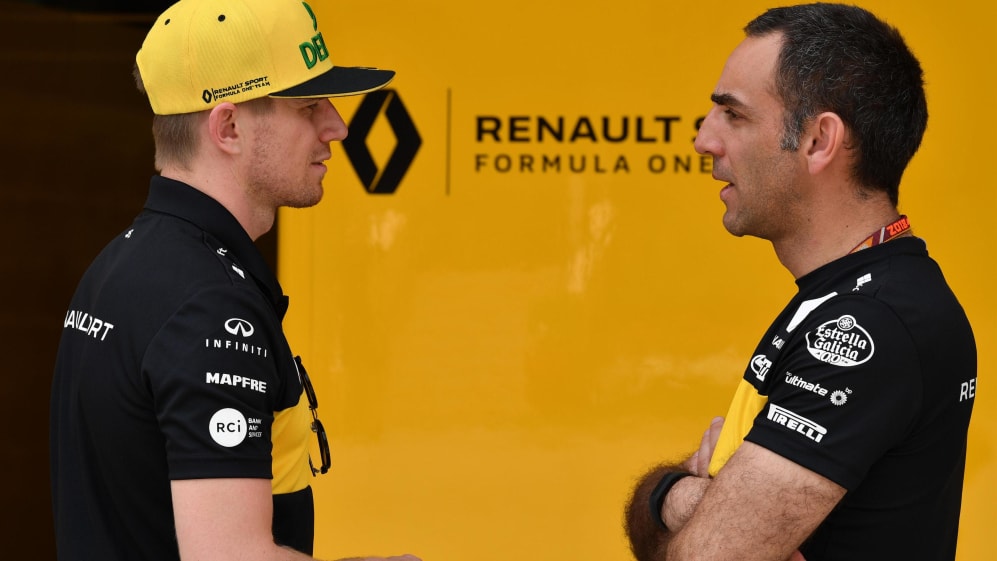 But he admits he's partly to blame – not helped by a car that suffered frequent unreliability and a lack of performance. "Personally, it's been a challenging year, it's been up and down," he adds. "It was hard to get a good momentum going this season. We had signs of really good results, but then the next one was down again. There were also quite a lot of technical hiccups which were quite costly, so it's difficult to groove yourself in, to find the right balance, and to always hit the sweetspot.
"I don't feel 100 percent happy with everything I have produced this year. Certainly I've done a couple of mistakes on my side and not always found the performance that I wanted. But that's why F1 is so tricky and challenging."
Don't say the word retirement
Even when Renault announced Esteban Ocon would be taking Hulkenberg's seat next year, the jettisoned German retained hope he could find a home elsewhere on the grid. He came remarkably close at Haas, but they couldn't land on mutually agreeable contract terms. Alfa Romeo would have been a good fit, but they stuck with Antonio Giovinazzi.
READ MORE: Ocon 'delighted to be back' after completing first Renault test
It means Hulkenberg is out in the cold. Is this the end? "It doesn't feel like a retirement for me," he says. "Yes, I won't be on the grid next year, but it doesn't feel like the end." Right now, it looks like next season is going to be a year off from all forms of racing, offering Hulkenberg the chance to get off the hamster wheel for the first time in a decade – and just be normal. Unsurprisingly, he's quite excited.
"2020 holds a lot more spare time for me, less travelling," he adds. "Part of me is excited about that, closing this chapter of my life, it's going to be a different schedule and rhythm next year, not having to go through the pre-season routine, winter testing, going to Australia. It's going to be different.
I'm okay with it. I've been pretty reliable and consistent in midfield teams. I don't need to hide.
"Part of me looks forward to that different life with more freedom. You do what you want, when you want. I want to take a good couple of months to myself to disconnect, take a step back, see where my interests take me, where the fire is, and then see if there are possibilities somewhere out there. It is exciting, that uncertainty, but I feel maybe the break will do me good."
If this is the end of Hulkenberg's time in F1, and we're not saying it is, then he leaves having held down a career in Formula 1 for a decade – not many drivers can say they've achieved that. F1 teams aren't known for carrying drivers who are past their sell-by date so it's a fine accolade. He just didn't quite hit the heights that everyone was expecting.
"I started to chase the dream of F1 when I was seven years old and if someone told me back then you'll have a 10-year career, I would have said you were crazy but I would have taken it," he said. "It's good, I'm pleased. I'm okay with it. I've been pretty reliable and consistent in midfield teams. I don't need to hide."