Feature
How Red Bull pulled off their aggressive strategy to win in Austin - and just where did Mercedes' FP1 pace go?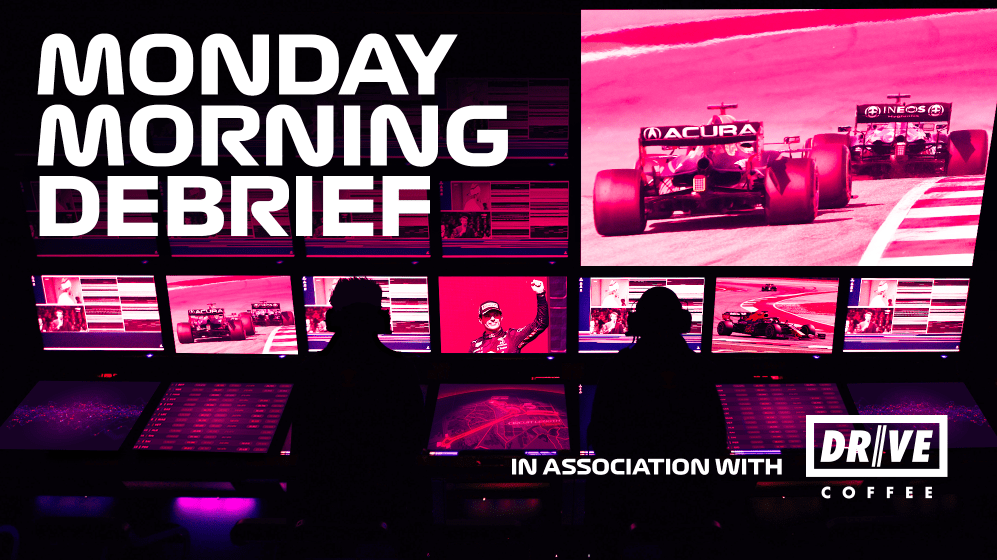 Red Bull out-paced Mercedes around the Circuit of The Americas just as surely as Mercedes outpaced Red Bull in Istanbul two weeks ago. Even after losing the advantage of his pole position at the start to title rival Lewis Hamilton, Max Verstappen was able utilise his Red Bull's better combination of pace and tyre usage with some strategic help from the Red Bull pit wall.
A bold early first stop bought Verstappen track position over Hamilton's Mercedes, which was never surrendered despite Hamilton arriving on the Red Bull's tail a few laps from the end.
It's clear that the particular demands of a track on the day are enough to invert the competitive order between the two cars. So what was it about the Austin track which so suited the Red Bull on race day?
READ MORE: Verstappen brilliantly holds off Hamilton to seal victory at COTA and extend championship lead
Which of the two cars has the wider set up window varies from track to track. The relative importance of various parameters is not a constant. At Austin, looking after the rear tyres was particularly important.
"I think the Red Bull had a stronger rear end here," said Mercedes' trackside engineering chief Andrew Shovlin. "And when you're overheating and bouncing around like that, rear grip's your friend and I think that's an area where their car seems to be performing very well."
The Mercedes suffered more thermal degradation of the rear tyres here than the Red Bull. This was apparent over one lap of qualifying on the soft tyre in Q3 and in the race on the medium tyre. In qualifying Hamilton was unable to combine his best first and last sector times. Using everything the tyre had in the first sector would overheat them in the last one.
The Red Bull's usage between the sectors appeared more balanced and was a significant part of Verstappen's pole.
READ MORE: 'The whole race, the pressure was on' – Verstappen explains how he held off hard-charging Hamilton to win in Austin
The tyre traits played a significant role on race day strategy – as Shovlin explains: "Realistically the options to win the race probably boiled down to retaining the lead after the very good start Lewis made by stopping early and that would have been maybe going as early as lap eight, but given we were struggling on the mediums on such a short stint we'd have never been brave enough to do that just to hold the lead. It would have felt like we were going to compromise the whole race."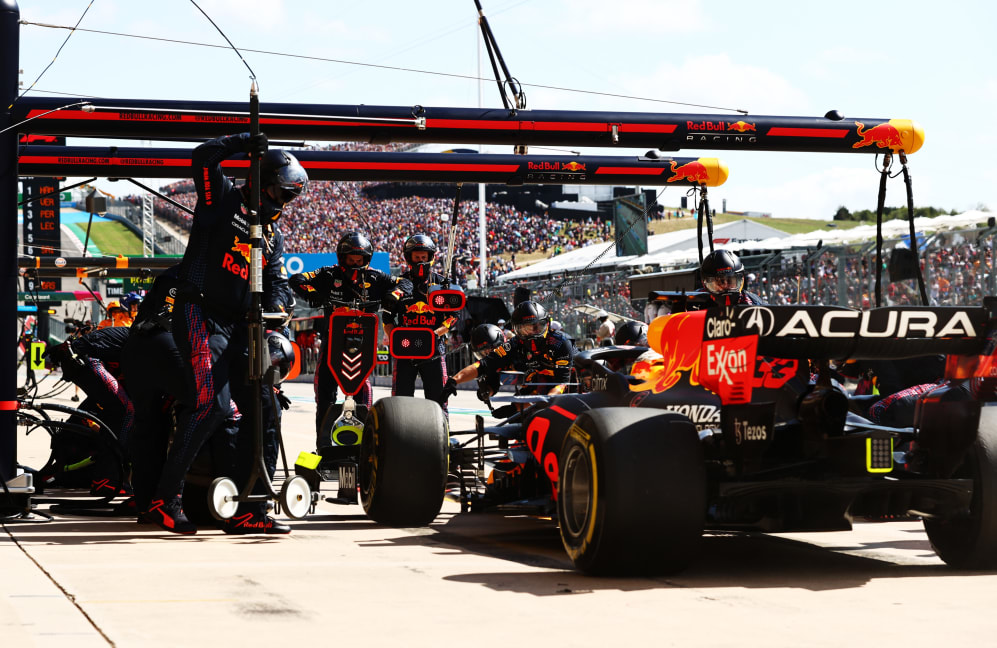 Red Bull's greater rear grip was a huge boon this weekend, whereas in Istanbul it had made for a chassis imbalance on the very high grip surface. The same trait, but with two contrasting effects.
During Friday practice the two cars had appeared to be quite evenly matched, though Verstappen was not very happy with the Red Bull's balance. As Red Bull sought to improve it for Saturday, Mercedes were forced to move away from its Friday set up. The severe bumps of the circuit had damaged several body parts of the car and it was necessary to make it more compliant. The combined result was the Red Bull improved between Friday and Saturday and the Mercedes seemed to lose some performance.
READ MORE: 'We gave it everything and they were just quicker' says Hamilton after losing out to Verstappen
"We did look good [on Friday]," says Shovlin, "and if we're being honest we thought we were looking in very good shape in FP1. However, we knew that we were running the PU quite turned up at that point, so that was flattering us and also we could see Max didn't really get a lap in properly. He had a lot of issues with traffic and things.
"What we saw in FP2 though was a more clear picture of where our pace actually was and it wasn't really that we were making bad decisions on set up. But as it got hotter and as it got windier we were struggling more. [For Saturday] we were probably braced for bigger issues in terms of the set up and the car damage with the bumps."