Feature
How the F1 Esports Series Pro Championship standings are looking ahead of the final three races of 2021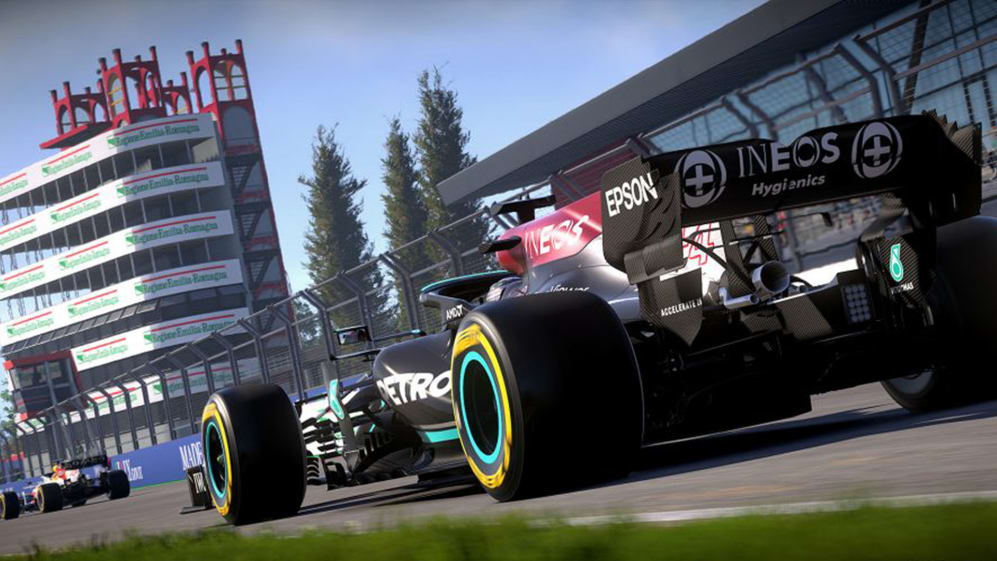 Nine races down, three to go. The fourth and final round of the 2021 F1 Esports Series Pro Championship, presented by Aramco, promises to be the most explosive Grand Final in our five-year tenure.
Both championships are completely wide open, we have a brand-new track joining the calendar, and we're barely a week from Christmas. But only one can receive the best gift of all this year…
Classic tracks await
The final leg of the F1 Esports tour in 2021 sees us touch down at the legendary Autodromo Nationale Enzo e Dino Ferrari, aka Imola. Home of two insane Emilia Romagna Grands Prix in 2020-21, it became part of the F1 2021 game earlier this year in a free content update. And that of course means we get to race there for the very first time. Doubtless, all of our drivers will have been pumping in hundreds if not thousands of laps over the last couple months to get to grips with the venue's swerves and kerbs.
READ MORE: Opmeer wins at COTA to set up three-way grand final fight in F1 Esports Series Pro Championship
From there, it's a hop across the Atlantic to Mexico City's Autodromo Hermanos Rodriguez, and finally down to Sau Paulo's Autodromo Jose Carlos Pace. That's a lot of Autodromos… and racing legends. Fitting then, that we should crown another legend at one of these three circuits.
The contenders
With 78 points on the table, the top six drivers in the standings are mathematically capable of winning the drivers' title – but things would have to go very much their way for that to happen. Realistically, it's a three-way fight between our runaway leaders: Jarno Opmeer (140 points), Lucas Blakeley (135 points), and Frede Rasmussen (132 points).
WATCH: Can George Russell and Lando Norris beat their A.I. counterparts on F1 2021?
All three drivers have shown remarkable consistency in 2021, with the top two scoring in every single round, and Rasmussen only missing out in China. Between them, the trio have hoovered up all but two victories this year.
In the teams' title, it's a two-horse race between... Mercedes and Red Bull. This could be interesting. Mercedes hold the lead, with 222 points over Red Bull's 199. But that 23-point gap could come down just as easily as it could extend, with 132 points all to play for over the next three races. Red Bull are looking to take the teams' championship for the third year in a row, while Mercedes are looking to recapture it, having been trophy-less since 2018.
Opmeer in charge
With three races in quick succession, Opmeer's slender lead doesn't count for all that much – but being in the lead and being the reigning champion means the target on his back is twice as big as anyone else's.
To put it simply, Opmeer is the winningest driver of 2021 – if you'll excuse the word – with three victories in China, Austria, and the USA. However, he had a strangely low-key Event 3, scoring P7 and P8 finishes before his win in the final race of the event. Still, Opmeer knows what it takes to win better than any other driver, and with the backdrop of the Mercedes Esports facility, he'll have all the motivation he needs to take the crown for himself and his team.
REVEALED: Discover your favourite driver's official rating in the new F1 2021 video game
As mentioned, Imola is a new addition to F1 2021, so of course it didn't feature in last year's championship. The other two races in Mexico and Brazil did though, with Opmeer taking his fourth and final win of the season at the former.
The latter, home of this year's Sao Paulo Grand Prix, was one to forget for all three of our championship contenders however – only Opmeer registered points, and that was for P7. If he can gain confidence on this supposed bogey track, that will send a big message to his rivals.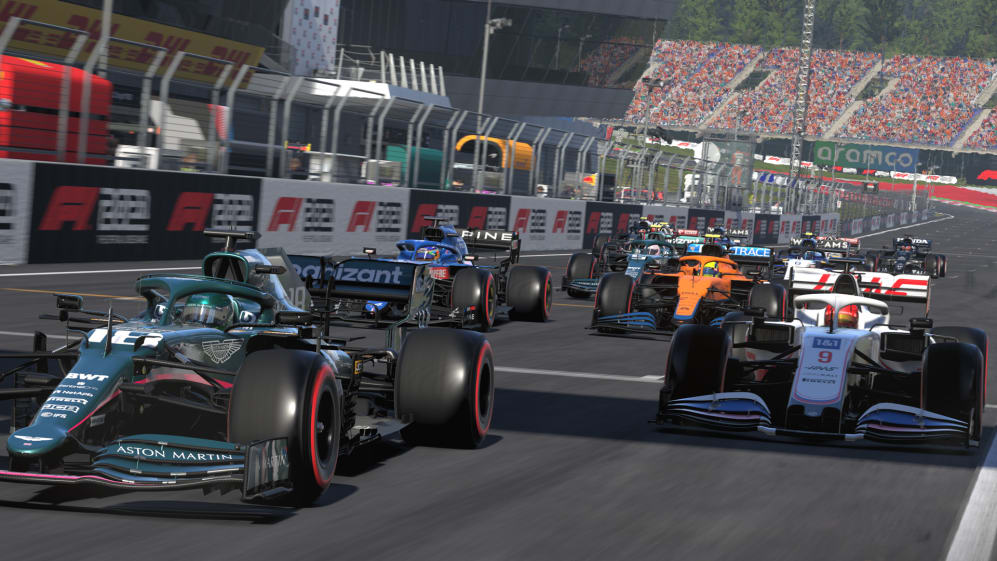 Blakeley on the attack
Chief among those rivals is Lucas Blakeley whose pace in 2021 has been a pleasant surprise. Perhaps the chattiest F1 Esports driver on the grid, Blakeley does his talking both on and off the track. And there's been plenty of airtime for him – his two wins, five podiums and sole pole position have kept him at the sharp end for the duration.
Boasting by far the best average finishing position, Blakeley has not ended up outside the top six all season. Contrast that with his 2020 form, where P6 was his best finish overall, and one of just three points finishes, and it's not hard to see why Blakeley earns the accolade of most improved driver.
READ MORE: Find all the reports and highlights from the 2021 F1 Esports Series Pro Championship here
History isn't on the side of the Scottish sensation, with a trio of zeroes in last year's Grand Final. But that was the Lucas of old. The new-and-improved, green-bedecked driver is very much in it to win it. Just five points behind the reigning champion, it is almost too close to call.
Red Bull are dark horses
The nearly-man of F1 Esports, Frede Rasmussen is third in the standings; but with just eight points separating him from the lead, there is absolutely no discounting him. Currently on a hot streak of four podiums in a row – including three consecutive third places, Rasmussen epitomises control and consistency. What he's missed so far is a killer instinct.
Never one to throw one down the inside, Rasmussen needs to get his elbows out in this final trio of races to stand a chance. Just two things are keeping Rasmussen out of the lead of the championship: a bad strategy gamble in the wet-dry Chinese Grand Prix in Round 2, and being clobbered from behind on the final lap in Monza's Round 5 race.
Rasmussen's slow start has held him back, but his freight train-like momentum could see him arrive at the Grand Final in imperious form. And after finishing second in the last two seasons of F1 Esports, surely the allure of the drivers' crown is one that could spur him on to victory.
Where do I watch?
Glad you asked. As ever we've got two days of action, from December 15-16. We're live from 1530 UTC for the qualifying steam on Twitch and YouTube, with Facebook adding into the mix for the race stream at 1930, on both days. We'll see you there.