Feature
How the rain in Imola exposed an underlying problem for Mercedes and handed the advantage to Verstappen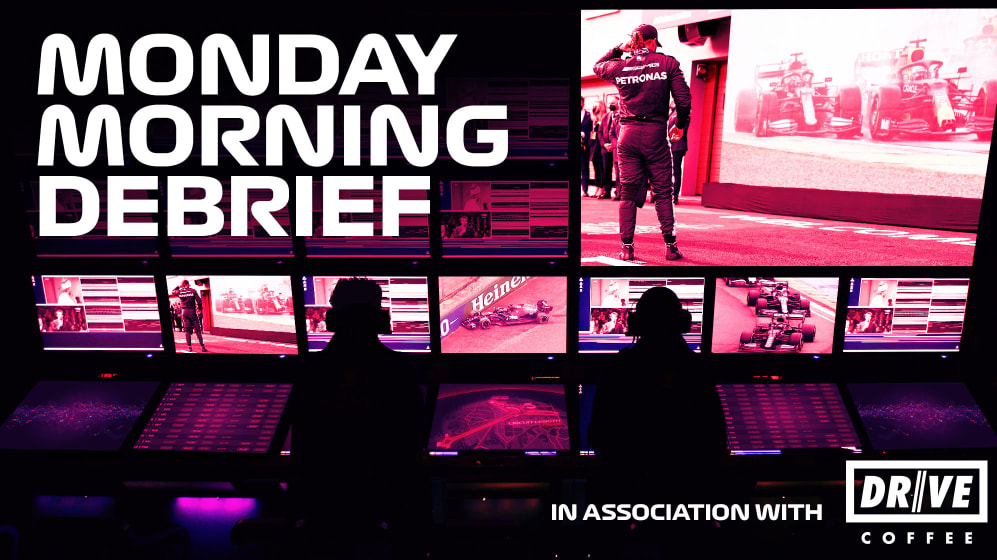 The rain which arrived about an hour before the Imola race start was bad news for Lewis Hamilton and Mercedes. All weekend Mercedes had been struggling with an underlying problem in bringing the tyres up to temperature. In qualifying Hamilton had just about been able to get the necessary temperature by the beginning of his first flying lap each time, but Valtteri Bottas could not.
Give Bottas two or three consecutive laps and he was quick, as he was in practice (fastest in FP1 and FP2) and Q1. But such was the Merc's reluctance to heat up the front tyre he just could not do it over a single lap. Hence his disastrous eighth place grid slot.
But the rain made this problem even more acute. A cold, wet track was the last thing the Mercedes drivers needed. So as the 'change in climatic conditions' was officially acknowledged by race control on the eve of the race, allowing teams to change certain prescribed parameters on the car, Mercedes set about altering the set up of the carbon shrouds surrounding the front brake discs.
READ MORE: 'I refused to believe the race was done' - Hamilton revels in recovery drive to P2 after 'first mistake in a long time'
These devices determine how much of the heat created by the brakes is fed through to the tyres. Usually they are set to direct heat away from them but now getting temperature into the rubber was the priority.
Hamilton was beaten away from pole position by Max Verstappen and that start would be the foundation for a superb victory for the Red Bull driver. The RB16B was able to quickly switch its tyres on and Verstappen built up 5s over Hamilton in the first four laps after the restart (for the Lap 1 accident of Nicholas Latifi).
READ MORE: Verstappen and Hamilton at odds over whether they made contact in crucial start of Imola race
Hamilton was able to massage some sort of tune from the car and his second place was not under any threat but it took until Lap 11 before he could begin to match Verstappen's times. Bottas meanwhile just could not get to that crucial threshold at all and was running an anonymous race in the midfield.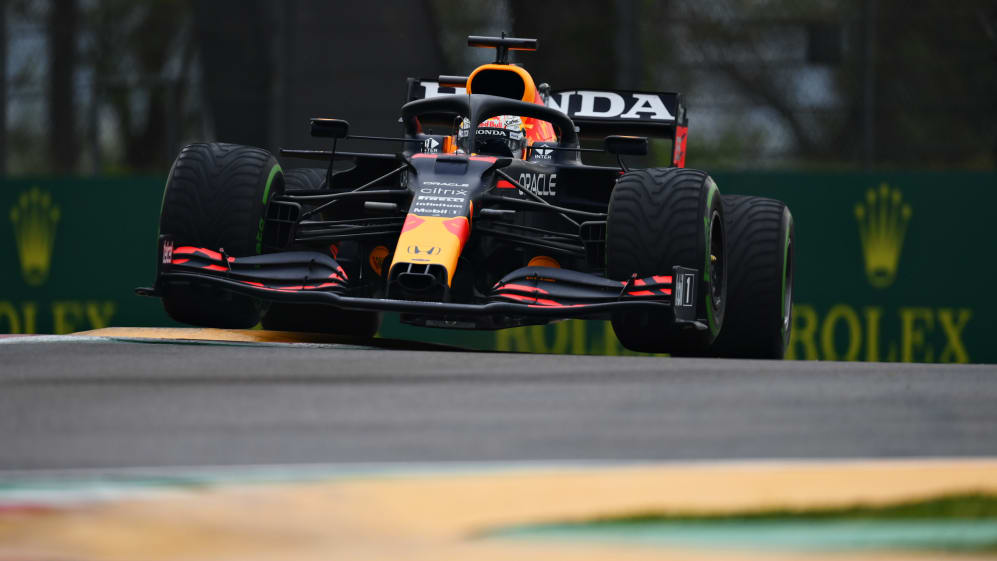 With the rain shower finally passing around 15 laps into the race, the track began to dry but in such cool conditions it did so only gradually. Here's where Hamilton's earlier problems began to pay back.
WATCH: Race Highlights - All the action from a thrilling wet-dry EMilia Romagna Grand Prix
He had not used up as much of the rubber as Verstappen – simply because he hadn't been able to go as fast in those early under-temperature laps. So as the track remained slightly too wet for slicks, Verstappen's intermediates were reaching the end of their life but Hamilton's were still good. By the 26th lap he was only 2s behind Verstappen and catching fast.
Mercedes' plan was to try for the overcut to pass Verstappen, to stay out one lap longer and go faster on their warm inters than Verstappen could go on his out-lap on fresh slicks. For Mercedes, the usual undercut would not have worked, because of the slow warm-up issue. So as Verstappen pitted, Hamilton let rip with a stunningly fast in-lap.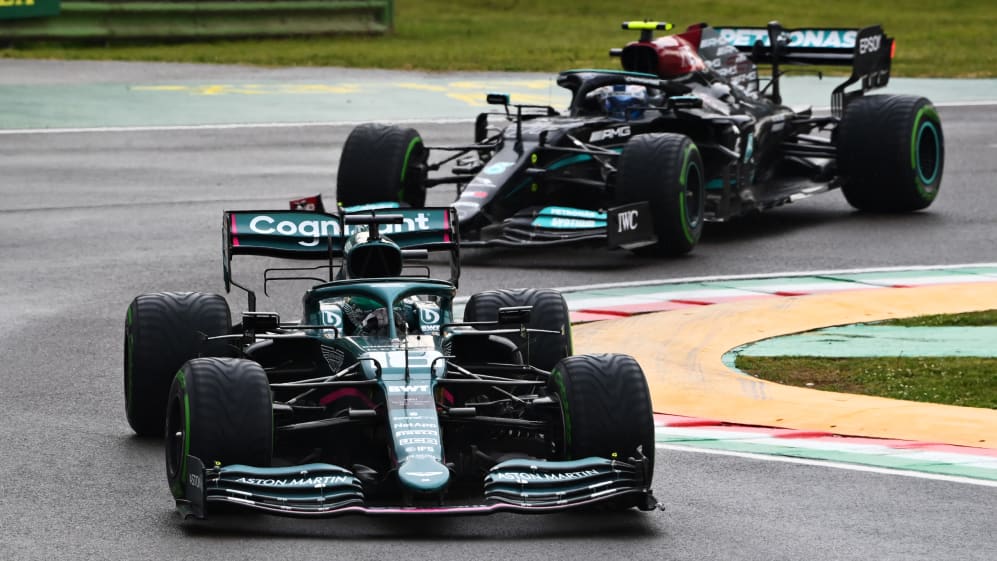 But the bid for the lead failed at the stop when the front wheels proved reluctant to come off (there was also a wheel gun issue with one of them). One of the hazards of retaining heat in the wheel with those trick ducts is that the expansion of the metals can make the wheel 'sticky' in coming off. It cost only an extra 2s but it was enough to ensure Verstappen was safe.
Hamilton later was delayed by skating off into the gravel trap but was rescued from the worst effects of that by the red flag for the Bottas/George Russell collision. Because this came the lap after Hamilton's accident, he was able to unlap himself, the basis of his charge back to second.
READ MORE: Russell accuses Bottas of breaking 'gentleman's agreement' over crash, as Finn says Briton's move made no sense
In what looks set to be such a tight championship battle between these two teams, such details are likely to be crucial. Red Bull's car seems to have a wider set up window, allowing them to better control its tyre temperatures, and their pit stops are regularly the fastest. Mercedes have serious work to do, quite aside from repairing Bottas' car.