Feature
How to follow Formula 1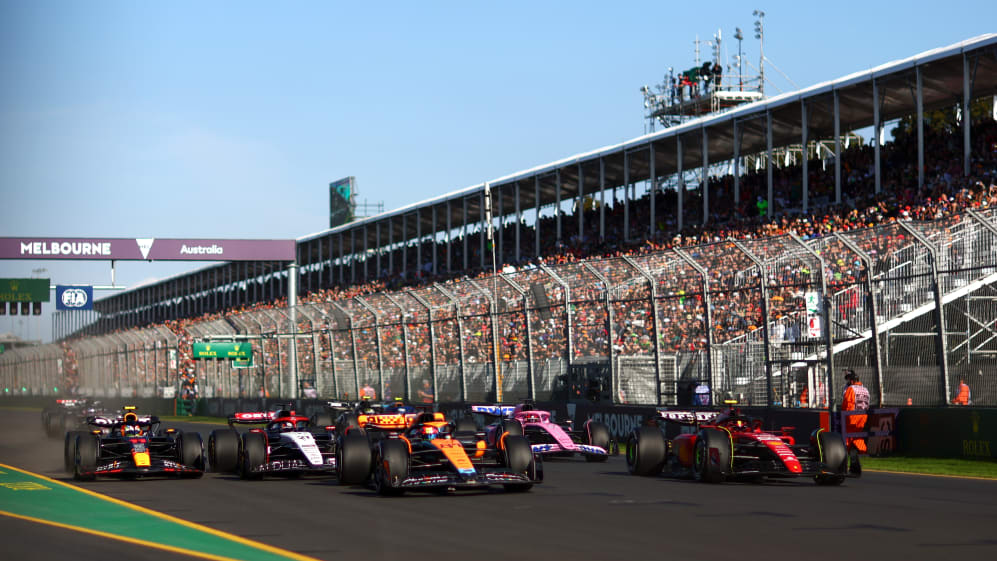 F1 is watched by millions of people around the world. Whether it's experiencing the action and atmosphere of a gripping Grand Prix weekend in person or throwing yourself into the drama of every session from home, it's easy to follow Formula 1.
There's nothing quite like being part of a Grand Prix weekend. The sights, the sounds and the smells as fresh rubber hits the road and sparks fly as the drivers battle on track. That edge of your seat feeling and the roars of the crowd as the cars scream by. But there's even more to an F1 weekend than that.
Get closer to the F1 action
Every Formula 1 weekend combines speed, skill and glamour in incredible destinations around the world. There's food, there's drink, there's the F1 Fan Zone and there's entertainment and live music from some of the biggest names around. From grandstand views to VIP hospitality, there's a range of packages to suit you. Check out the official F1 Tickets, F1 Hospitality and F1 Experiences sites for more.
When you're enjoying everything a spectacular F1 event has to offer, you'll naturally want to show your support for your favourite team and drivers. Check out the F1 Store to see a wide range of official merchandise before you go.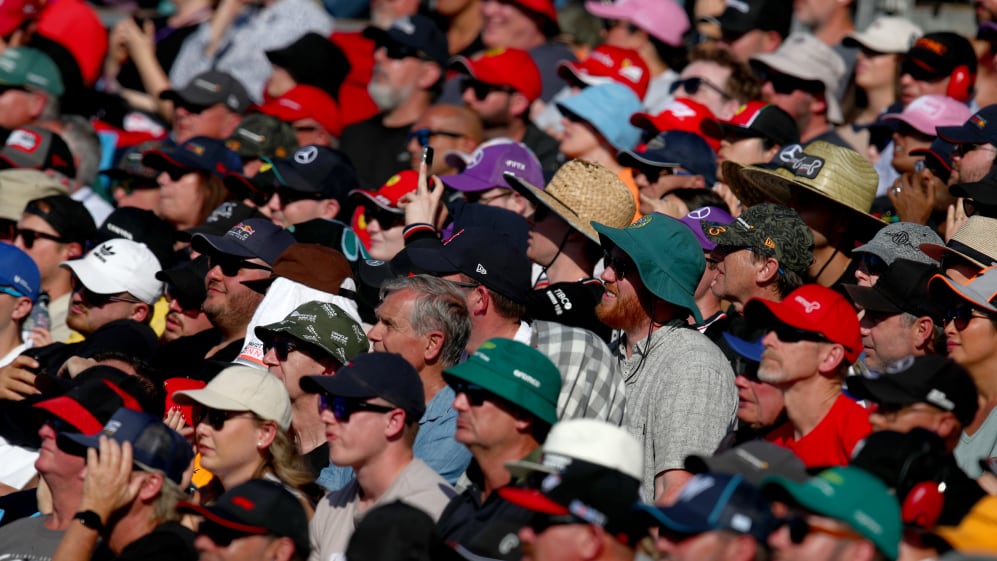 Of course, millions more people follow Formula 1 from wherever they are in the world. Our F1 TV subscriptions give access to live coverage of every session from every Grand Prix weekend (in selected territories). There's also a comprehensive back catalogue of historic races, documentaries and shows to keep you entertained between races.
F1 is widely televised, so check out our broadcast partners and then your local listings to make sure you don't miss any of the action. You can even add every session of the Formula 1 calendar to your device to be reminded of each F1 practice session, qualifying session, Sprint and Grand Prix. The calendar automatically converts session times to your local time zone, ensuring you won't miss any of the action.
Click this link to download and sync the 2023 F1 calendar to your device
If you can't watch the action, you can stay up to date on all things Formula 1 through our website and Official F1 App. You can find links to the App Store and Google Play at the bottom of the page, as well as links to our social media channels.
F1 Unlocked takes you even deeper
Don't forget to sign up to F1 Unlocked for free to unlock even more. Exclusive stories and behind-the-scenes content, money-can't-buy competitions, and access to the F1 community. Free live timing data and snippets from team radio mean you can stay up to date, even if you can't watch the action live.
Between races, why not tune into one of our F1 podcasts? There's a whole host of content available to listen to and enjoy, including Formula Why, a new weekly podcast launching on April 28. Special guests will join hosts Katie Osborne and Christian Hewgill to help explain how Formula 1 works.
Beyond The Grid offers in-depth interviews with some of the biggest names in the sport, including F1 drivers, team bosses, tech geniuses and racing legends, while F1 Nation sees big-name guests join hosts Tom Clarkson, Damon Hill, Natalie Pinkham and Pedro de la Rosa to analyse and discuss the latest happenings in the sport.