Hulkenberg aiming to 'have some fun' in final F1 race for now
Nico Hulkenberg is refusing to let emotions get the better of him in Abu Dhabi this weekend as he prepares to leave Renault and F1 - for next season at the very least. Instead, he says he's just focused on having some fun in Sunday's race - having qualified P10 - and leaving others to speculate on his future…
The German will make way for Esteban Ocon at the end of 2019 after three years with Renault – and with no other seats available on the 2020 grid, it means a sabbatical of sorts for Hulkenberg.
He's kept his mind on the job during the weekend, qualifying 10th for Sunday's race, and focused on ensuring Renault hold off Toro Rosso in the fight for fifth in the constructors' championship.
"I have no particular emotions to be honest," he said. "When I got in the car, it was business as usual. Head down and try and squeeze that lap time out and then get it down as much as possible.
"I'm not too moved, maybe that will come later. I'm just focused on that weekend ahead. We still have the job in the constructors, which is very important. That's what we're working on, and very focused on."
READ MORE: Verstappen aiming to apply pressure to Mercedes in bid for victory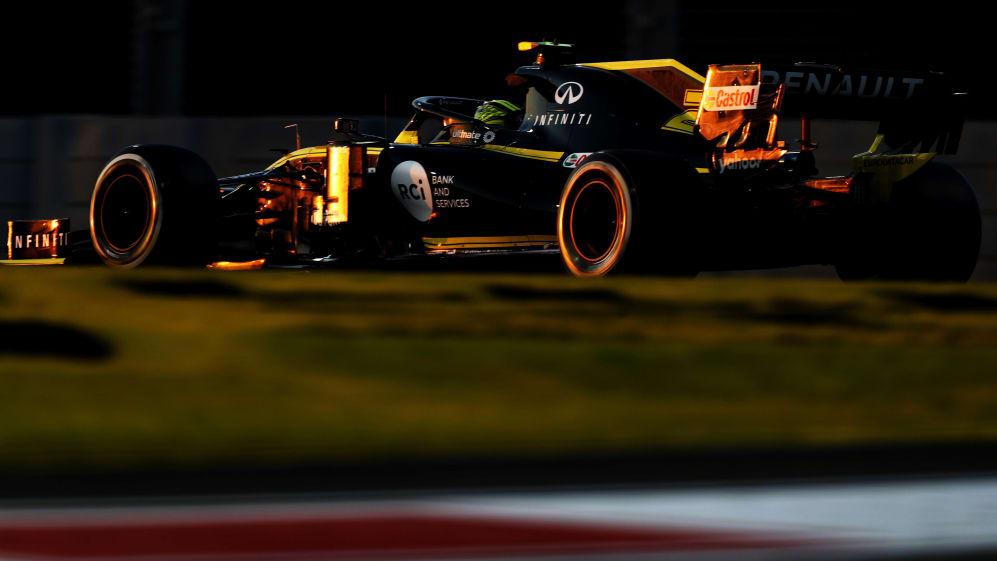 When asked about his approach to Sunday's race, he replied: "Have some fun. I've tended not to think so much this weekend, I leave that to other people. I just want to live it, enjoy it, get it done."
Hulkenberg began the weekend with a top 10 finish in first practice, but struggled in the subsequent two sessions, leaving him apprehensive ahead of qualifying. But he managed to get the job done, and ensure Renault had both cars in the top 10 for the first time since Russia, five races ago.
"Yesterday morning, I felt good," he said. "Since then, I've been on the back foot a bit and not that happy with the car. It's a circuit with many corners, so if you don't sit entirely happy, it's quite a long and tough lap to connect all the sectors.
"It was still a tricky qualifying, chasing the car a bit and the feeling, but I did the best I could with the laps I produced, so I have to take that. Tomorrow is another day, another fight."
Hulkenberg is currently 13th in the drivers' standings, six points behind Kimi Raikkonen ahead and nine adrift of 10th-placed Sergio Perez.