Hulkenberg hoping for 'fresh traction' in Canada after 'bad to worse' Monaco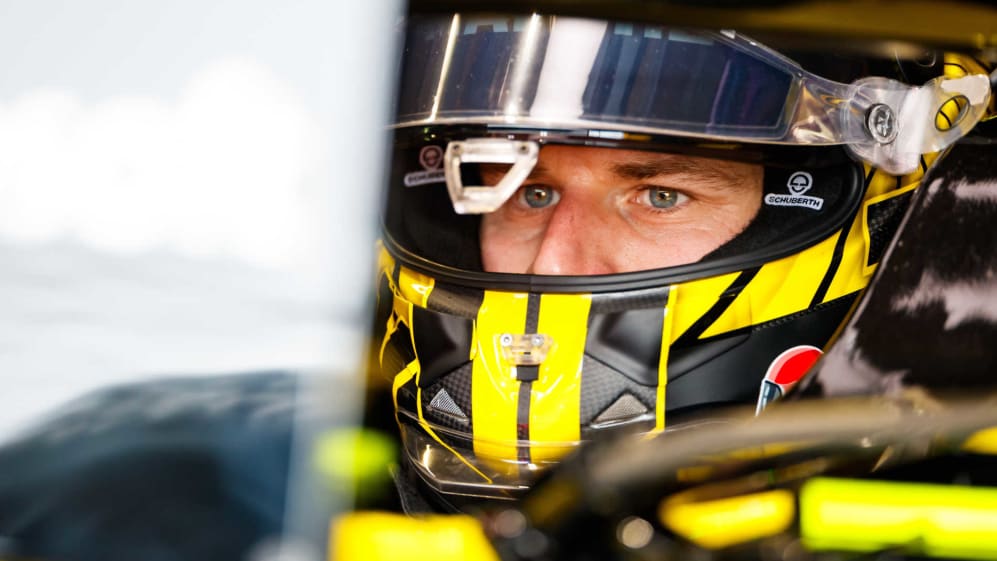 It usually takes an element of luck to score a good result in Monaco when you don't qualify at the front, and Renault's Nico Hulkenberg believes luck deserted him on Sunday.
Hulkenberg started 11th, but dropped to 12th place in the opening laps when Ferrari's Charles Leclerc tried to pass him into Rascasse. Although Leclerc had pulled that exact move off against Romain Grosjean a lap before, he was less successful second time round as he hit the inside wall with his right rear tyre and made light contact with the German, triggering what Hulkenberg saw as a run of incidents as he immediately had to pit.
"[The pit stop] wasn't strategy, it was because of the Charles incident, I had a puncture because of that, pitted, then on my out lap the Safety Car was deployed and it gave everyone else 10 seconds, so lost a couple of positions with that," Hulkenberg said.
"Then there was the pile-up with Kubica, it was going from bad to worse. It went wrong where it could. Quite frustrating as I think from a car-pace point of view we should be ahead. Frustrating not to get it done if the car can do it. The racing circumstances prevent that, but we need to find new fresh traction for Canada."
Despite the pace advantage Leclerc had in the Ferrari, Hulkenberg feels the Monegasque driver took too much of a risk in trying to overtake at the time he did.
"He came first of all from quite far back and then I didn't leave much of a gap anyway and saw that he launched. I played fair, I opened the steering, and tried to let him some space, tried to let us both live.
"I think he spun into his own axis, he just kissed me but sliced my rear tyre open and that's where basically it all started to go wrong. But I think he was definitely too ambitious in that moment."
Hulkenberg was warned of Leclerc's likely favoured place to try an overtaking move, but thinks the Ferrari driver was trying too hard to make up for a strategic error by his team in qualifying on Saturday.
"I was aware as my engineer had told me that. I could sense it coming but you've still got to weigh up your chances as a driver and know when it's a real opportunity and when not. But I think he was a bit impatient and frustrated after [qualifying], but that's Monaco, doesn't work like that always."