Hulkenberg 'likely' to remain with Renault for 2020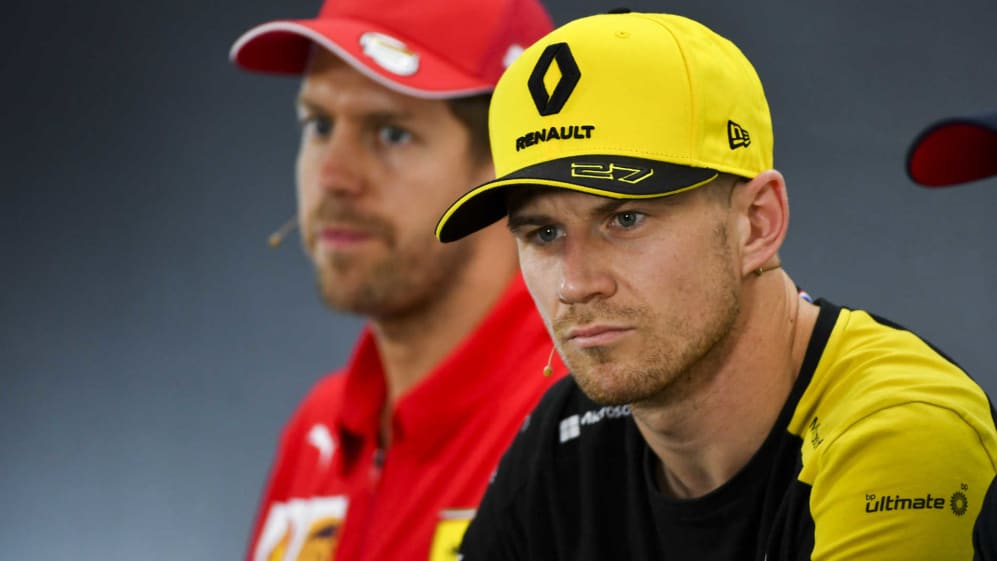 This year's driver market isn't quite as hot as last year's epic, but there are still plenty of interesting stories to follow - including what happens to Nico Hulkenberg. The German's current deal with Renault is set to expire at the end of the season, but according to the Hulk, he's "likely" to stay put next season - even if he admits he's not entirely happy with how things have played out this year.
Renault are 21 points adrift of rivals McLaren heading into this weekend's German Grand Prix, and speaking ahead of his home race Hulkenberg was frank about the team's development.
"I think it's fair to say that so far this season we can't be entirely happy with what we have achieved, and to start with we had a lot of issues, missed out on results," he said. "But a little more disappointing is where we are in terms of pace: development rate is not really where we needed it and wanted to be, [it is] behind expectations this year."
Last season, Renault were fourth after 10 races with 70 points. At the same mark in 2019, Renault are fifth in the constructors' championship with 39 points...
Now in his third season with the Enstone squad, having joined from Force India in 2017, Hulkenberg admitted he was "all in all, not entirely happy" with how things had gone, but that he still saw his future with the Anglo-French team.
"If you look across three years we can't be entirely happy with everything we have done," he said.
"Nevertheless, the outlook is still good, we can see light at the end of the tunnel. We can still catch up to some extent – how much is always difficult to say with entire certainty – but yeah we'll see what happens in the future and what happens to me as well.
"As for now, there's nothing set in stone, but I think it's quite likely that I'll remain with the team."
Five points behind Daniel Ricciardo ahead of the German Grand Prix, Hulkenberg has a run of five consecutive points finishes at home after last year's fifth place, and even though he was left slightly annoyed after the British Grand Prix, he still managed to round out the top 10. There is still much to be optimistic about for the 31-year-old German driver – and it's looking like we'll see a Hulkenberg/Ricciardo pairing in 2020.