Hulkenberg says he has 'very realistic chance' of being in F1 next year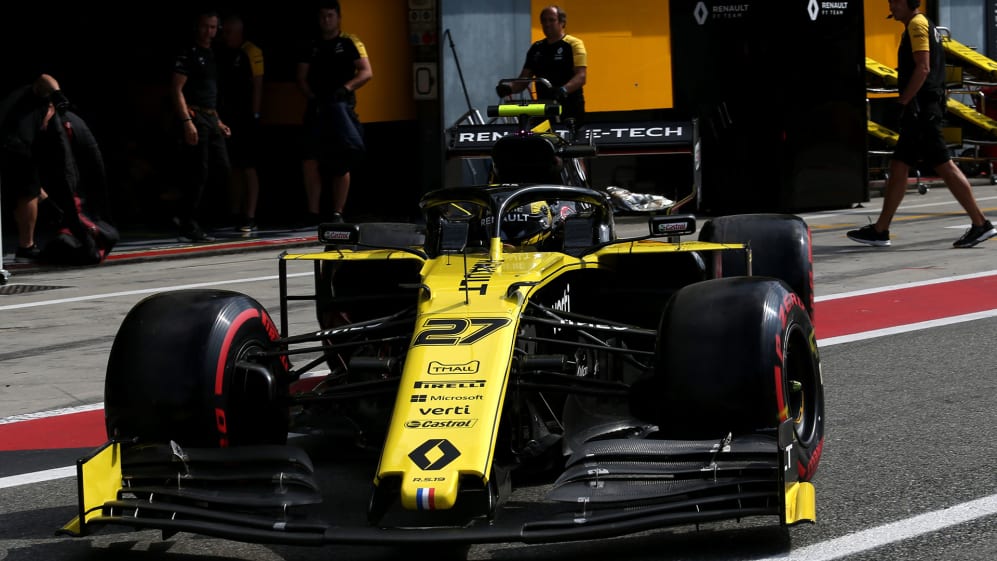 Let go by Renault in favour of Esteban Ocon, then passed over by Haas in favour of Romain Grosjean – you'd have forgiven Nico Hulkenberg for being a little down in the dumps in Singapore. Instead, though, the German driver was in a bullish mood about his chances of being on the F1 grid in 2020.
Hulkenberg had been in consideration for a seat at Haas, before the American team opted to stick with their current line-up of Grosjean and Kevin Magnussen, with the announcement made on the Thursday ahead of the Singapore Grand Prix.
READ MORE: What Haas news means for Hulkenberg
But with Antonio Giovinazzi yet to be confirmed at Alfa Romeo, Robert Kubica announcing that he'd leave Williams at the end of 2019 and uncertainty over Red Bull/Toro Rosso's line-up for 2020, Hulkenberg appeared confident about how his future was shaping up.
You can see and imagine yourself what's still out there. It's going to be an interesting two weeks
"Yeah very much so, I believe," said Hulkenberg, when asked if there were still chances for him to compete in F1 next year. "Nothing to announce, nothing is set in stone for now but I believe there is a very realistic chance. That's a question that's difficult to go into detail: it's all confidential and sensitive stuff, as you imagine, but you can also see and imagine yourself what's still out there. You can see for yourself. It's going to need a bit more time until we know, and have clarity."
Asked whether he was considering racing in other series, having previously contested (and won) the 2015 Le Mans 24 Hours for Porsche, Hulkenberg replied: "That's not in my head to be honest, now.
READ MORE: Why Haas chose to stick rather than twist with 2020 driver line-up
"Wherever the journey takes me or what happens, I'm still fully focused and biased towards Formula 1. What happens after that, to be honest, I would leave it completely open because I haven't given that much thought and I'm not sure what I would like to do afterwards. It's going to be an interesting next two weeks."
Now that he's back in the shop window, Hulkenberg will be eager to continue his current two-race points streak this weekend, with the German – who sits 11th in the drivers' standings, three points behind eighth-placed team mate Daniel Ricciardo – having finished in the points here last year.