Feature
ANALYSIS: Why Haas chose to stick rather than twist with 2020 driver line-up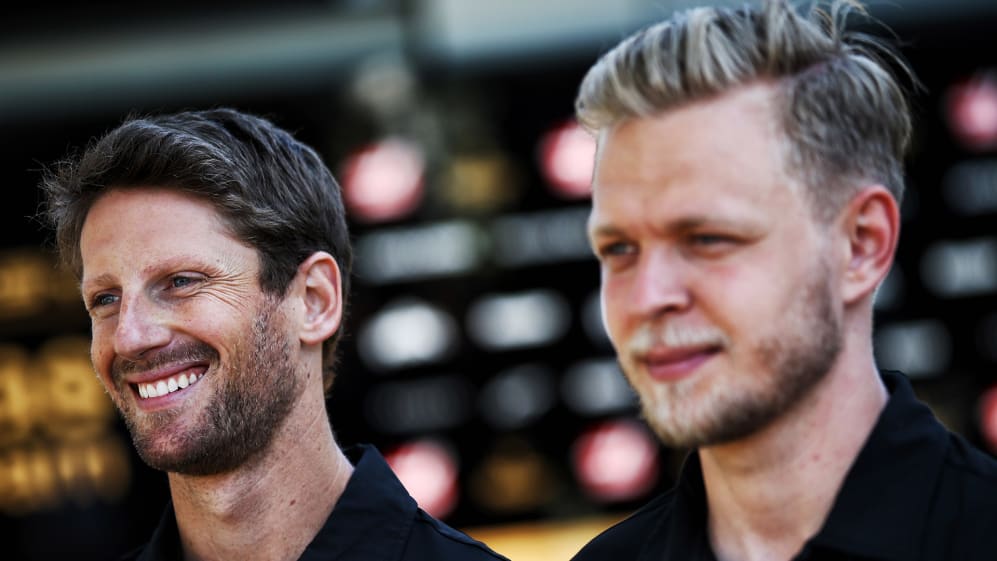 Haas came very close to mixing things up and drafting in Nico Hulkenberg to replace Romain Grosjean for 2020, but ultimately they opted against it – for a variety of reasons…
This has been a chastening season for Haas. The American team had high hopes for this campaign after a best-ever fifth-place finish last year. But their 2019 creation, the VF-19, has been like an unruly pet that they can't seem to get a handle on.
For brief moments, in certain windows, the car looks like it could be the class of the midfield. For the rest of the time, it's unpredictable and slow – and the team just don't know why. It is for this reason, chiefly, Haas opted not to take a punt on a new driver.
"This year [it's] not performing as we want it to perform," says Haas Team Principal Guenther Steiner. "It is the car – it has nothing to do with the drivers. If we now changed a driver, I don't know if it would help us to make the car better. It could. But it also could not because the new guy wouldn't know where we start off.
"Romain was a big part of getting the understanding of where we are going wrong with the car at the moment. He was a big help. We didn't want to have any more unknowns. The collaboration and how we work – we know what we have got and we can work with that. That's why we took the decision to stay with Romain for another year."
READ MORE: What Haas news means for Hulkenberg
Steiner rates Hulkenberg highly, and reckons he deserves to be in F1 beyond this season. Though this has not been a great season for Hulkenberg in terms of performance – he currently trails team mate Daniel Ricciardo by three points in the standings, while if he were to remain 11th in the drivers' standings this year, it would be his worst finish since 2012 – but that didn't turn Steiner off.
So he sat down with owner Gene Haas several times over the last few weeks to discuss their driver choice, with Hulkenberg the highest-ranked external candidate on their list. They went back and forth over what to do, picking through the advantages and disadvantages of retaining Grosjean or signing Hulkenberg.
Yes, we lost points last year because of Romain but we need to work on that
One of Grosjean's strengths is his technical feedback and he has been instrumental in helping Haas try to get on top of their troublesome car this year. That's a massive plus – but the minus is that his form has been peaky this year and last – just three points finishes this year and his tally is 10 shy of team mate Kevin Magnussen.
Steiner, though, reckons that's a risk worth taking. "It's a very good point but maybe he brings us there [to the point where the car is performing strongly again] to get points and then we have to deal with [whether he takes his opportunities to score points] after that," he says. "But if we never can get there we can't lose points.
READ MORE: Grosjean 'keen to move forward' after extending Haas stay
"These are the discussions we have been having - all of a sudden the car is good again but can we get the car good without him? Maybe not. Then we go back evaluating what we did to have a good car last year and he was part of that one. Yes, we lost points last year because of him but we need to work on that. At least we know to get the car performance back to where it should be, it can be done.
"Our focus was only how can we get back where we were last year. We know what we did last year to be where we were, so we need to get that one going again and I think we know where we went wrong this year."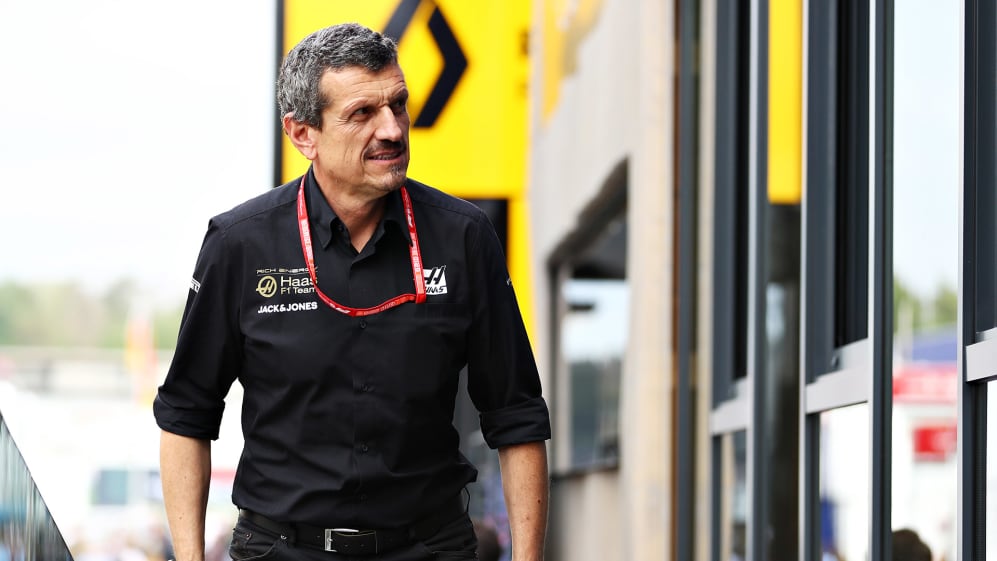 One benefit of signing Hulkenberg would have been the breath of fresh air his move would have brought in. Change can be good. "Sometimes you need a new fire ignited," adds Steiner. "But sometimes, it's better to take a step back and then two forward. Only time will tell if it was the right decision."
READ MORE: Forget results, Kubica's F1 comeback has been a triumph
Talks were held between the American team and Hulkenberg's management, with Steiner admitting it was a "close call". But they never got to a stage where Hulkenberg was made an offer. Instead, late last week, after Italy, Steiner and Haas made their decision – Grosjean would stay.
The fear of the unknown, then, proved to be too much of a risk for Haas.
2019
Drivers' standings before Singapore
POSITION
POINTS

16

Kevin

Magnussen

Haas F1 Team

18

17

Romain

Grosjean

Haas F1 Team

8