Hulkenberg says he was going through tyres 'like a hot knife through butter' after Lap 1 contact in Bahrain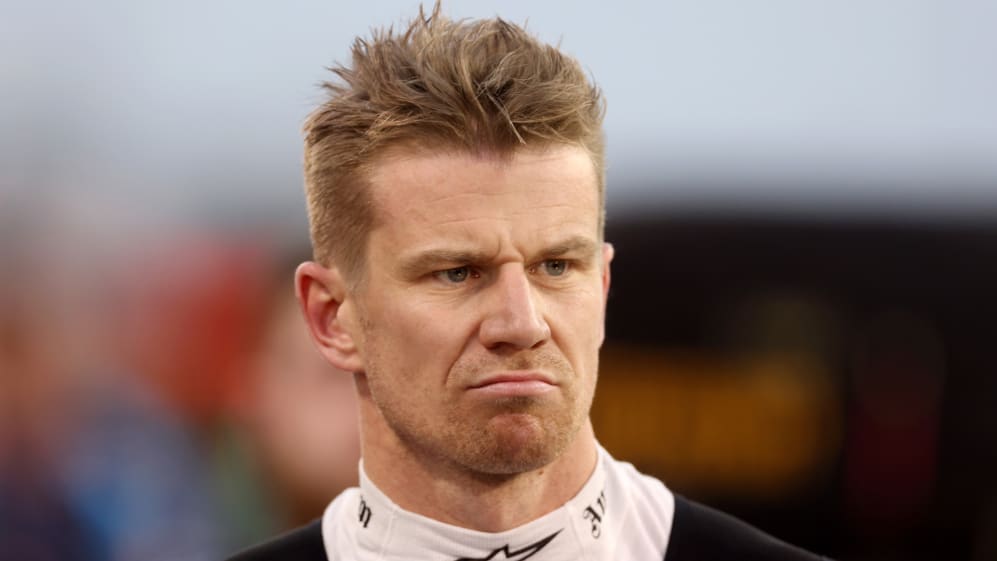 Nico Hulkenberg recounted a 'frustrating' return to Formula 1 as he finished 15th on his Haas debut, with Lap 1 contact and a time penalty contributing to a rough day in Bahrain.
Hulkenberg made it to Q3 and started P10 for his first race with Haas after more than two years out of full-time Formula 1 competition. However, the German driver made contact with Esteban Ocon at Turn 4 on Lap 1, that contact damaging his front wing and causing him to lose pace until he pitted for a new front wing on Lap 12.
READ MORE: 6 Winners and 5 Losers from Bahrain – Who started their season in style in Sakhir?
"Yeah, a tricky race, especially in the first half," he said on Sunday. "Apparently, I had some contact with someone… on Lap 1, which I didn't even really notice. So that's a bit frustrating, and I think I had some stuff missing from the front wing and lost a lot of load from that, and grip… so that made the first half of the race very, very tough.
"We tried to hang in there but I was just going through my tyres like a hot knife through butter. I think in the middle of the race we thought there was no point continuing like that – [so I] pitted for a new front wing."
Hulkenberg then accrued 15 seconds' worth of penalties for exceeding track limits, which put him 15th in the classification. While the German driver said it was useful to get a race under his belt, he maintained that his Sunday was heavily compromised by that front wing damage.
"A vicious circle, then lots of blue flags, and it was just going backwards from there. Yeah, but a race distance, good info, and take that in the bag," he summarised.
TECH TUESDAY: How Red Bull cleverly interpreted the 2023 floor regulations to hit the ground running in Bahrain
"The first half is so blurry for me now. It was just a survival to be honest, and then very difficult, so I was very relieved when we pitted for the new front wing and the car suddenly came back to being normal. But by then I had lost so much ground already that it's tough to recover."
Haas left Bahrain without points as Kevin Magnussen finished 17th – the Danish driver having finished fifth here on his return to F1 last year.