Feature
6 Winners and 5 Losers from Bahrain – Who started their season in style in Sakhir?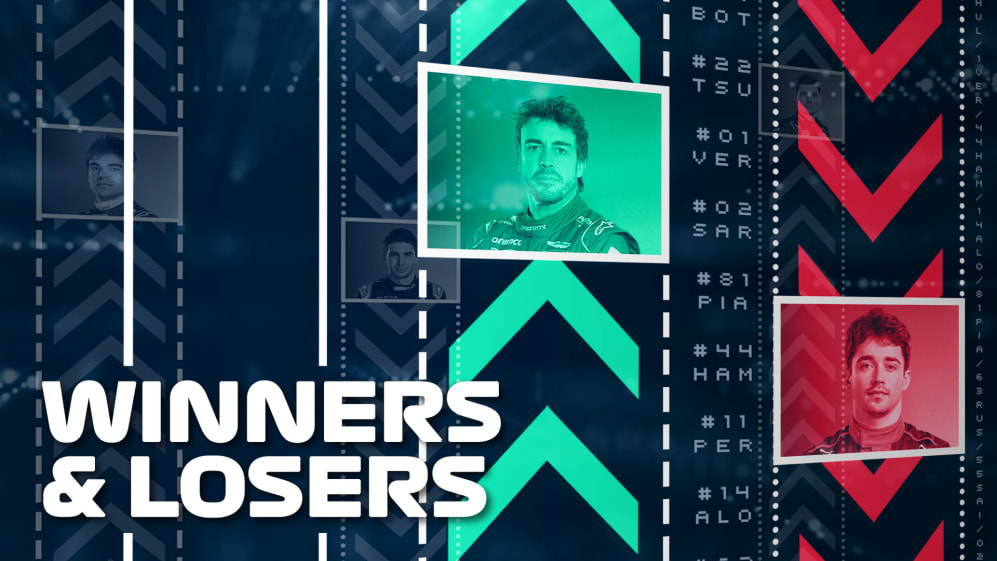 Reigning world champion Max Verstappen picked up where he left off in Abu Dhabi with a commanding drive to victory in the season-opening Bahrain Grand Prix. But while Red Bull had the perfect start to 2023, it wasn't as cheerful for some of their rivals. We've picked our six winners and five losers from the desert race...
Winner: Max Verstappen
Verstappen added a Bahrain Grand Prix victory trophy to his bulging cabinet at his 10th attempt with a faultless drive, as he led home team mate Sergio Perez under the lights.
This was the first time Verstappen has won the opening race of the season, although there's been something of a curse on the driver who has triumphed in round one of late as they have finished championship runner up in every season since 2017.
READ MORE: Verstappen says winning start to 2023 for himself and Red Bull is 'exactly what we were dreaming of'
Verstappen is unlikely to be bothered by that, though – nor will his Red Bull team who delivered one of their most complete performances ever.
This was Red Bull's first victory at the Middle Eastern race since Sebastian Vettel triumphed back in 2013 and the first time they have achieved a one-two in qualifying and the race since Abu Dhabi 2013.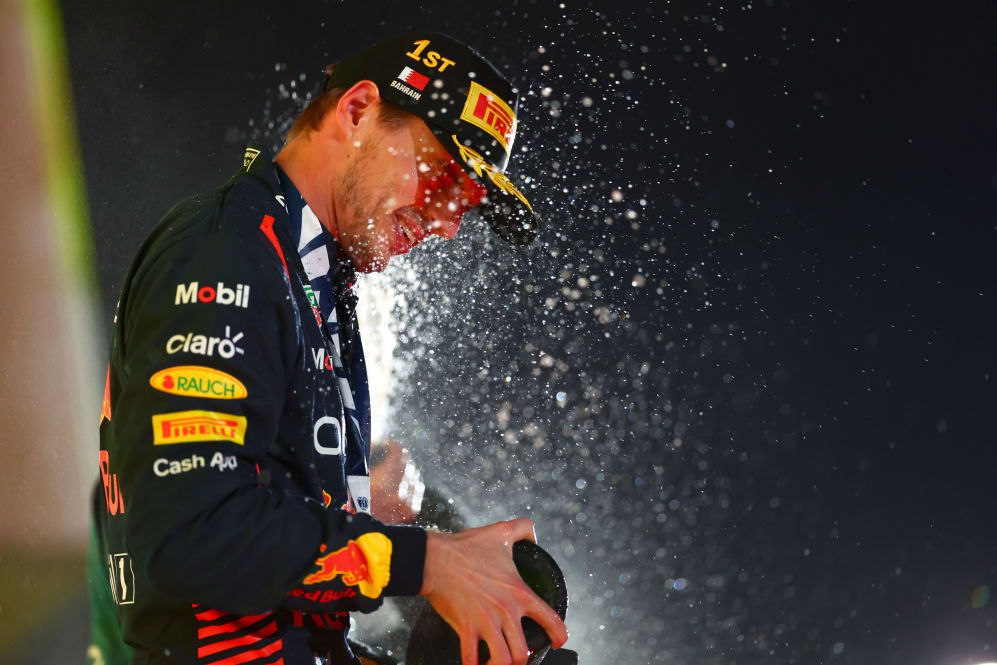 Loser: Charles Leclerc
Last year, Charles Leclerc was riding high after winning the season-opener but there was no repeat of that warm feeling this time around as he retired while in a solid podium position.
The day started badly when his Ferrari fitted a new energy store (only two are permitted per season, which means the next new one will trigger a penalty) but improved when the lights went out as his decision to save a soft set of tyres gave him the bounce to jump Perez and snatch P2.
READ MORE: Leclerc calls on Ferrari to 'understand what went wrong' after painful Bahrain GP retirement
While Perez nabbed second place back later on, Leclerc was a comfortable third – but a suspected power unit issue robbed him of his first (and deserved) silverware of the season.
Winner: Fernando Alonso
A day after the 22nd anniversary of his F1 debut, Fernando Alonso rolled back the years to score his 99th podium, in his first race for Aston Martin.
The double world champion was sublime all weekend. In the race, he delivered a string of sensational overtakes to rise up to fifth, which became fourth when Leclerc retired. He then passed Sainz to move into third for only his second podium in his last 122 Grands Prix.
READ MORE: Alonso says Bahrain podium 'a perfect start' to Aston Martin project as he recounts breathtaking moves on Hamilton and Sainz
At 41 years and 219 days old, only one older driver has been on the podium in the last 37 years – Michael Schumacher was 43 when he finished third in Valencia in 2012.
Loser: Esteban Ocon
Esteban Ocon completed the bad kind of hat-trick in Bahrain, the Frenchman picking up penalties totalling 20 seconds before he ultimately retired to mercifully call it a day.
After he suffered damage having been hit by Nico Hulkenberg's Haas, he was slapped with a five-second penalty for being out of position on the grid.
A 10-second penalty for failing to serve the initial penalty correctly followed. And to add insult to injury, a five-second penalty came after that, for speeding in the pit lane.
READ MORE: 'Everything went wrong today' says frustrated Ocon after being penalised three times and retiring early in Bahrain
Winner: Lance Stroll
Just two weeks after fracturing his wrists and breaking his big toe, Lance Stroll delivered arguably the most impressive all-round performance of his career to finish sixth in Bahrain.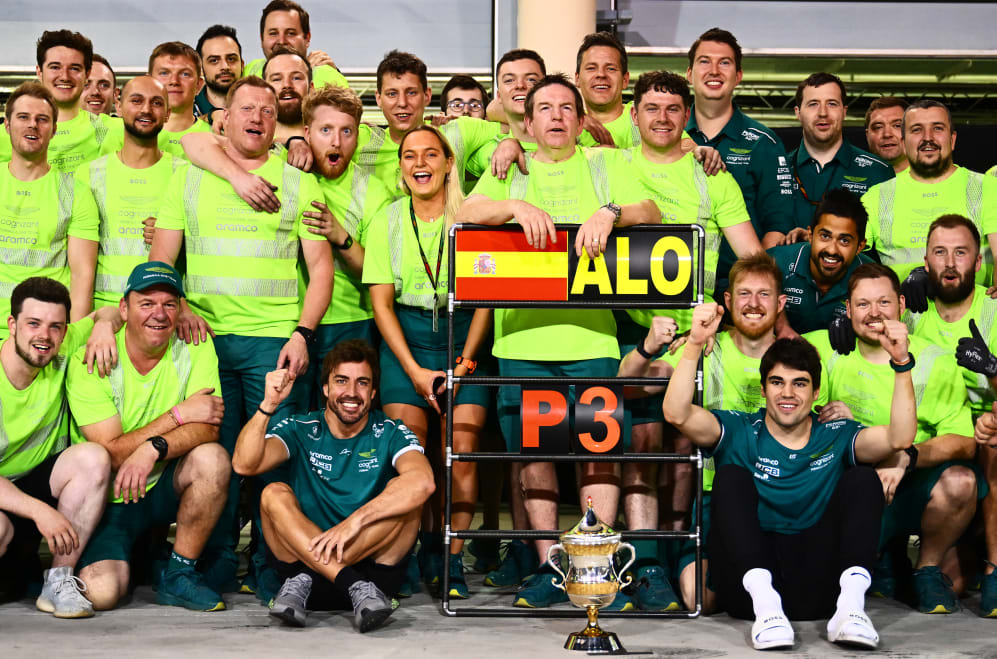 The Canadian missed pre-season testing but found a rhythm quickly with the AMR23 and absorbed the significant discomfort – with the help of painkillers – to make it two Aston Martins in the top-six.
That's his best result since last year's Singapore Grand Prix, where he also finished sixth, and extends his points scoring run to three races.
READ MORE: Stroll recounts 'insane journey' from hospital bed to P6 in Bahrain with a broken wrist
Losers: McLaren
McLaren followed up a frustrating pre-season with a point-less opening Grand Prix, as both Oscar Piastri and Lando Norris suffered more reliability woes.
Rookie Piastri had a decent start and made a few good overtakes, putting him in contention for points, only for an electrical problem to strike, forcing his retirement.
Norris reckoned he had the pace for points too, but a pneumatic pressure leak on the power unit side forced him to pit every 10 laps to recharge the system, effectively turning the race into a test session.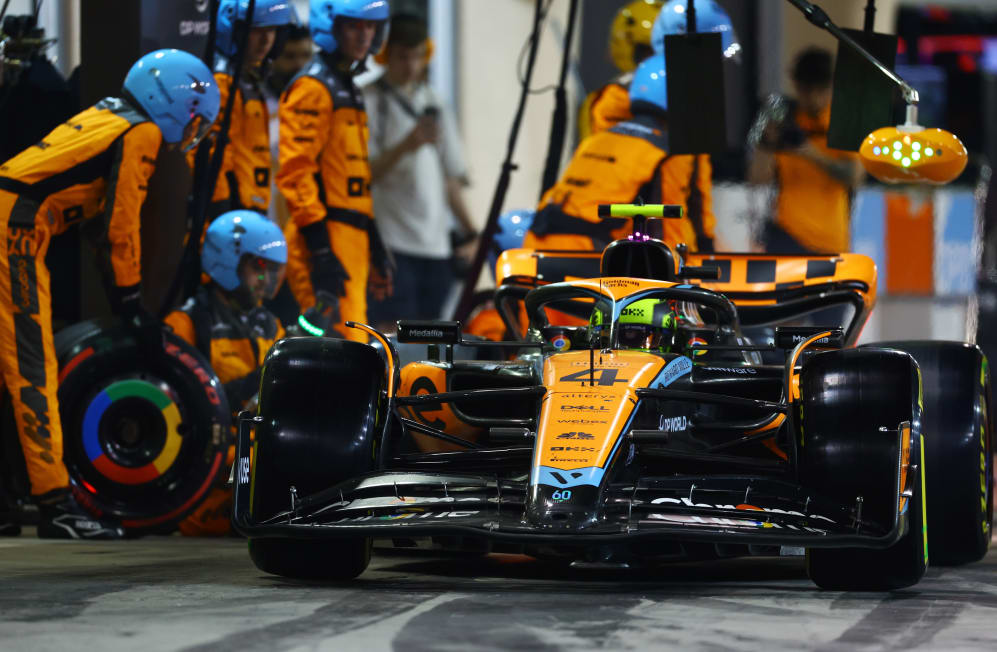 Winners: Williams
Williams were braced for a challenging weekend, but surprised themselves with a slick performance that yielded a point for Alex Albon and a solid 12th for Logan Sargeant on debut.
Operationally, the British team – who have made the biggest jump in terms of lap time gained from last year to this year (2.378s) – were superb, with both drivers deftly balancing attack with tyre management.
This was also the first time Williams have scored in Bahrain since Felipe Massa took sixth in 2017.
READ MORE: 'We've made unbelievable progress' – Albon thrilled with 'shock' points finish for Williams in season opener
Losers: Haas
Haas came away empty handed from Bahrain, as the returning Nico Hulkenberg's race was essentially over after contact on the first lap, while the gamble to start Kevin Magnussen on the hard tyre didn't pay off.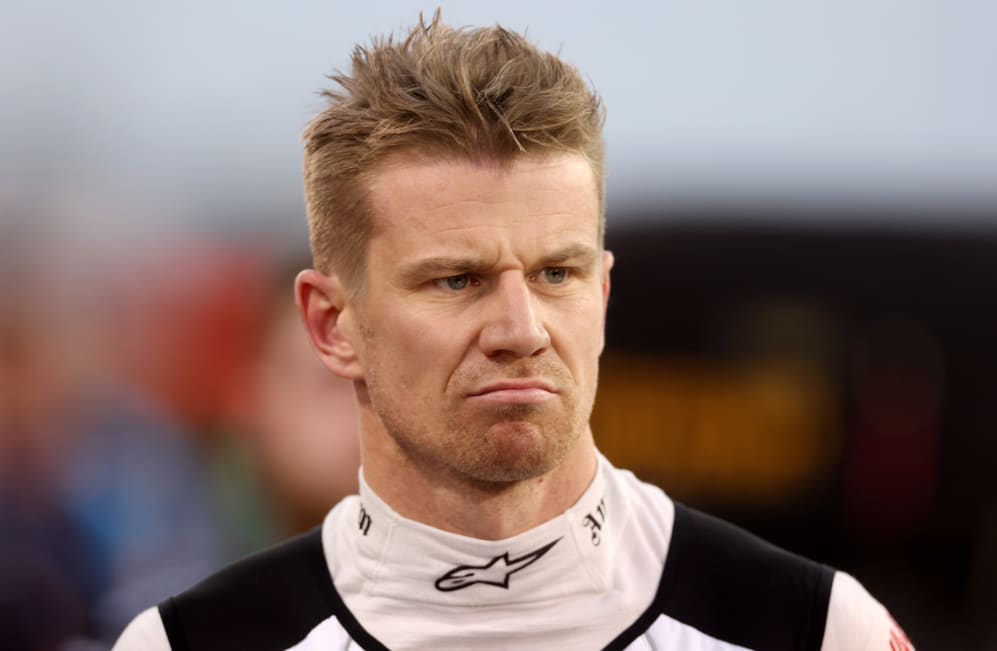 Encouragingly though, both drivers reported the race pace was better than expected, having struggled for performance on high fuel in testing, leaving them optimistic they can fight for points in the upcoming races.
Winner: Pierre Gasly
Pierre Gasly bounced back with aplomb from Saturday's miserable qualifying, which left him last, to rescue points in his first race for Alpine.
The Frenchman was helped by the Virtual Safety Car – called into action as marshals recovered Leclerc's stricken Ferrari – as it allowed a cheap pit stop for soft tyres and that yielded some extra performance to allow him to pass Albon for ninth.
HIGHLIGHTS: Watch the action from the 2023 Bahrain Grand Prix as Verstappen and Red Bull start the new season in style
It was the second time in his career he's scored points from last on the grid (the first was when he finished 10th in the 2018 Mexican Grand Prix).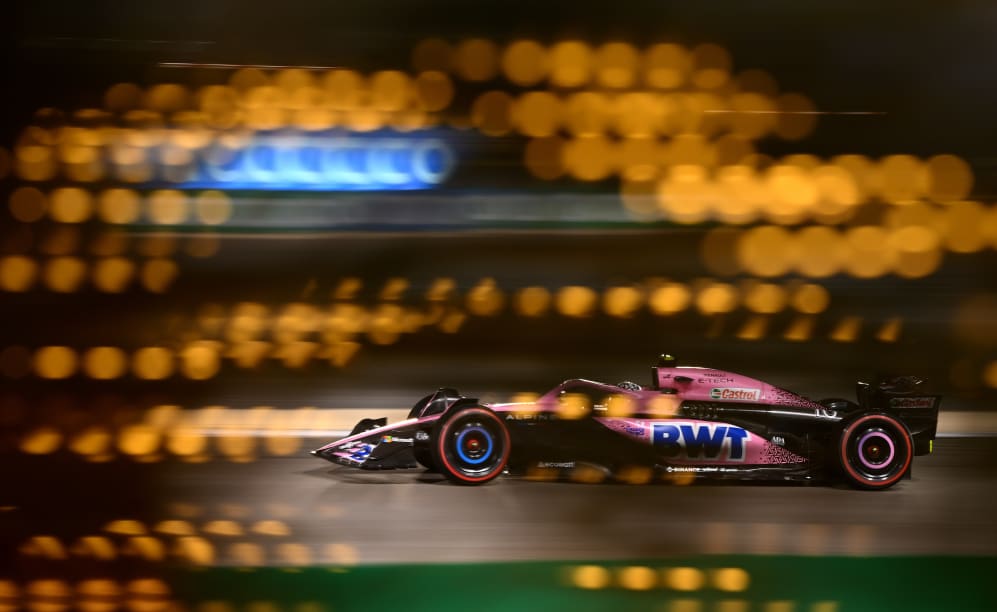 Losers: Mercedes
Toto Wolff described Sunday as "one of the worst days in racing" for his Mercedes team, with Lewis Hamilton and George Russell painfully adrift of pace-setters Red Bull.
The best-placed W14 (Hamilton in fifth) finished a whopping 51 seconds behind the leader, with Wolff admitting the team need to make a "radical" change to the car if they are to have any hope of competing at the front.
To add insult to injury, they were outperformed on pure pace by Aston Martin – a team which takes their engine and a number of parts including the rear suspension from the Silver Arrows, as well as using Mercedes' wind tunnel for development.
READ MORE: 'We're the fourth fastest team now' – Hamilton offers honest Mercedes assessment as he admits the team are 'going backwards'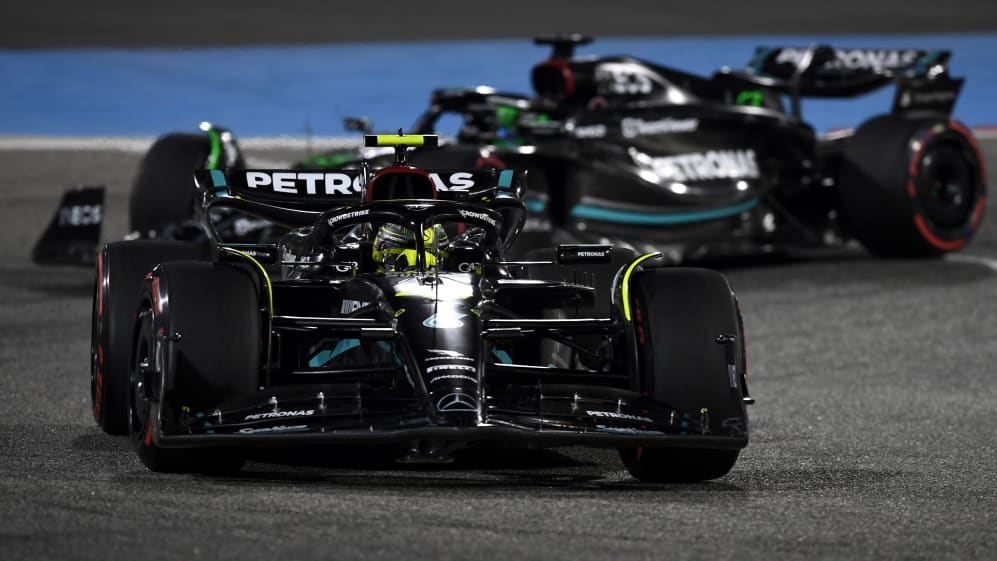 Winner: Valtteri Bottas
Valtteri Bottas scored points in Bahrain for the 10th consecutive time as he guided his Alfa Romeo to eighth, courtesy of a bold strategy that made use of the undercut and some classy attacking racing.
Team Representative Alessandro Alunni Bravi said the result was "in line what we were expecting" following testing and demonstrates that the Swiss team have a car capable of fighting for points on a consistent basis.
READ MORE: Quick start and Alfa Romeo's 'aggressive' strategy key to points finish in Bahrain, says Bottas