Hungary result shows why Latifi deserves F1 seat, says Williams boss Capito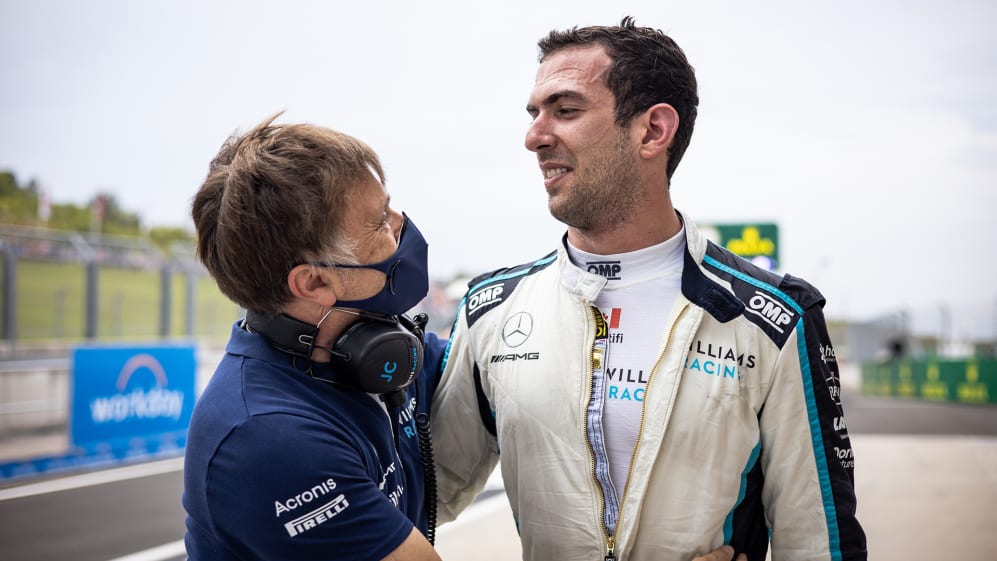 Nicholas Latifi has been in the shadow of George Russell since he made his F1 debut with Williams last season. But the Canadian was the one who got the team's best result in two years with seventh in Hungary, and his boss Jost Capito believes it was a drive that proves he deserves his place on the grid.
Latifi has never outqualified Russell in 27 attempts, ending last year on average 0.539s slower than his team on a Saturday. In 2020, he only twice finished ahead of Russell, but this year, he has done so three times with half the season still to go.
READ MORE: The biggest shock, their top three drivers, and a bold prediction – Our writers on the first half of the 2021 season
Williams have yet to reveal what the future holds for Latifi, but it is believed it is very likely he will be in the car next season. Regardless of what lies ahead, Capito was full of praise for his driver and feels the points score bodes well.
"This was the first time Nicky scored points in F1 – and it had to come," said Capito. "I'm sure it will be a big boost for him and give him a lot self-confidence. Qualifying behind George and the finishing ahead for sure is a big motivator for him.
"I was impressed with how Nicky brought it home amid the pressure of running in the points comfortably for the first time. At one point, he was third. To keep his head down and deliver was very impressive. It shows how much Nicky deserves to be in F1."
The Canadian made life trickier for himself by not changing his helmet at the red flag, and sticking with the 'rain spec' helmet that has the vents closed, which meant he had to drive with his visor cracked open for the duration of the race for some ventilation.
Latifi sits 15th in the drivers' championship on six points, two clear of team mate Russell, and a further two ahead of Alfa Romeo's Kimi Raikkonen, with 12 races to go.
READ MORE: First points finish for two years was 'like a victory for us' says Williams boss Capito