Opinion
The biggest shock, their top three drivers, and a bold prediction – Our writers on the first half of the 2021 season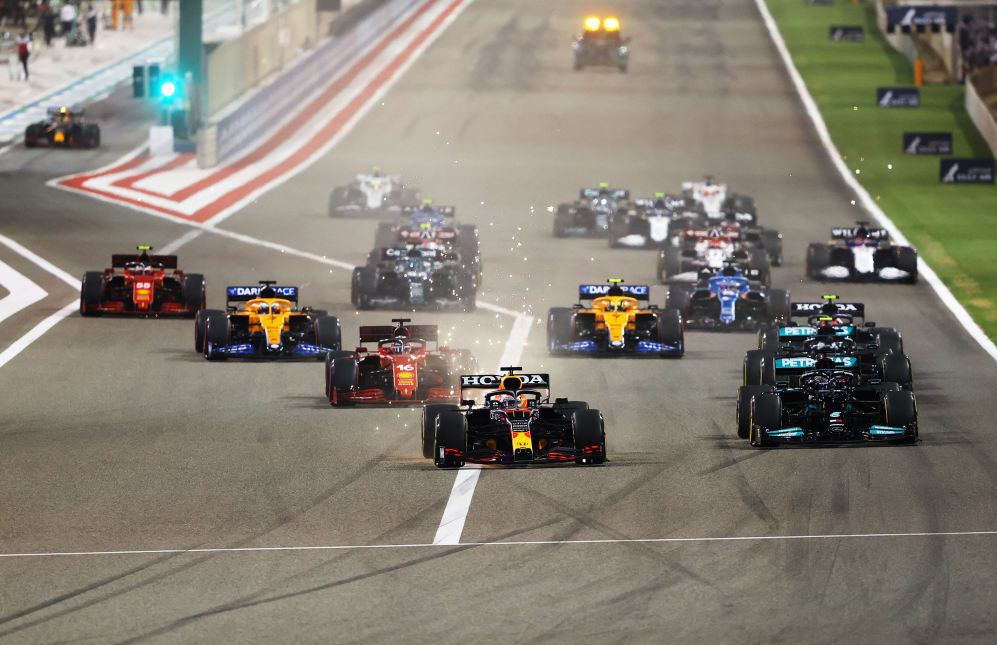 The first half of the 2021 season has been unforgettable, from a nail-biting Bahrain Grand Prix, high-drama at Imola and Azerbaijan to heartbreak for Verstappen at Silverstone and a chaotic Hungarian Grand Prix. With so much to unpack, we've got a crack team of contributors including Hall of Fame F1 journalist David Tremayne, F1's Digital Presenter Will Buxton, and F1.com's Senior Writer Lawrence Barretto on the case to pick it all apart.
Read on to find out what our writers consider to be the biggest shock and the most enjoyable Grand Prix of 2021 so far, what they're most looking forward to in the second half of the season, and more...
F1 POWER RANKINGS: Ocon? Hamilton? Alonso? Which driver scored best after a chaotic Hungarian GP?
Who have been your top three drivers of 2021 so far?
Mark Hughes (Special contributor): Verstappen, Hamilton, Norris. I think the highest peaks have been Hamilton's, particularly Bahrain and Portugal, but he's made more errors than Verstappen who has been his usual relentless brilliant self, finally with a car in which he can take on Hamilton. Norris has been operating at or very close to their level I'd say, in a slower car and is ahead of the second Mercedes and Red Bull drivers in the championship.
David Tremayne (Hall of Fame F1 journalist): Max Verstappen, Lewis Hamilton and Lando Norris. Okay, the first two are obvious, given their five and four victories respectively, but Lando has really found his feet in 2021 and keeps blowing a recognised star such as Daniel Ricciardo away, while also embarrassing leading number twos Valtteri Bottas and Sergio Perez.
Will Buxton (F1 digital presenter): One driver stands head and shoulders above the rest – Lando Norris. I can't recall a single mistake he's made all season, save for that small slide at the final corner in Austria that denied him a frankly insane pole position. Even the top two in the championship have had their off days and made their mistakes, but as for Lando, he's been a solid 10 out of 10.
Chris Medland (F1 Journalist): Lando Norris, Charles Leclerc and Pierre Gasly. It's a bit weird not to be picking one of the top two, but I feel like they've been incredibly consistent and all three are showing themselves to be top-level drivers even if they don't have the machinery right now.
READ MORE: 7 Winners and 6 Losers from the Hungarian GP – Who goes into the summer break on a high?
Lawrence Barretto (F1.com Senior Writer): Lando Norris, Max Verstappen and Lewis Hamilton – in that order. Norris has come of age this year, scoring podiums for fun as Daniel Ricciardo struggles. Verstappen is making the most of a title-contending car and giving himself every chance to win a maiden title – which in turn is bringing the very best out of Hamilton. The Briton is having to dig deeper than ever before – and is finding he has the reserves.
Greg Stuart (F1.com Staff Writer): Max Verstappen, Lando Norris, Lewis Hamilton.
Samarth Kanal (F1.com Staff Writer): Lando Norris, Max Verstappen, and Carlos Sainz.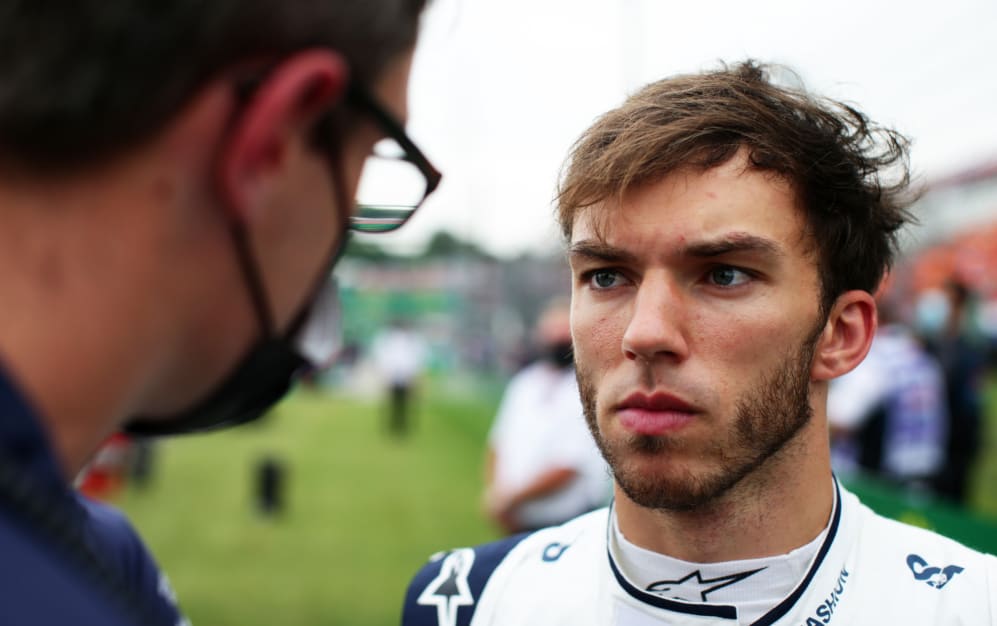 What was the biggest shock in the first half of the season?
SK: How Red Bull have ignited the championship battle and translated their pre-season promise into genuine pace.
MH: It's got to be the struggle of Daniel Ricciardo, I'd say. He's such a fantastic driver but it just has not clicked with the McLaren which is quite an unusual car in its traits and to which Norris is naturally attuned.
DT: This isn't exactly a difficult one, is it? It has to be Esteban Ocon winning for Alpine in Hungary. Nobody, but nobody, could have seen that coming prior to the first start, notwithstanding that he had qualified a splendid eighth ahead of much-vaunted team-mate Fernando Alonso. That really boulverser l'applecart, as they might say in Viry-Chatillon.
TREMAYNE: From almost flipping burgers to winning a Grand Prix – why no one can begrudge Ocon's victory
WB: Esteban Ocon's win of course stands at the top of the shocks. But taking the madness of the Hungarian Grand Prix out of the equation I think the biggest shock was that it took until Round 10 for Max and Lewis to properly come to blows. With neither willing to give their rival any quarter all season, it was only a matter of time before they came together. That we went almost half a season without them doing so was a surprise.
CM: It has to be Ocon's win in Hungary. I know it's also the most recent, but who could have predicted not only the way that the race would go but that it would be Ocon picking up the pieces? He's been good but had been through a tough spell, and you'd have thought McLaren or Ferrari were more likely to snatch a win.
WATCH: 'My whole life flashed before me' - The drivers on what winning feels like
LB: That Ferrari have been so impressive. Poles in Monaco and Baku were surprising. They were in contention for the win on pure pace at Monaco and almost won Silverstone, too. And when they fell down a tyre rabbit hole in France, quite unexpectedly it didn't take them very long to claw their way out. This is a Ferrari team showing signs of operating at the highest level.
GS: I was pretty surprised to see Lewis Hamilton win the Bahrain Grand Prix to be honest, because two weeks before, on the same track, his Mercedes W12 had looked like an absolute pig to drive. A great turnaround by Mercedes.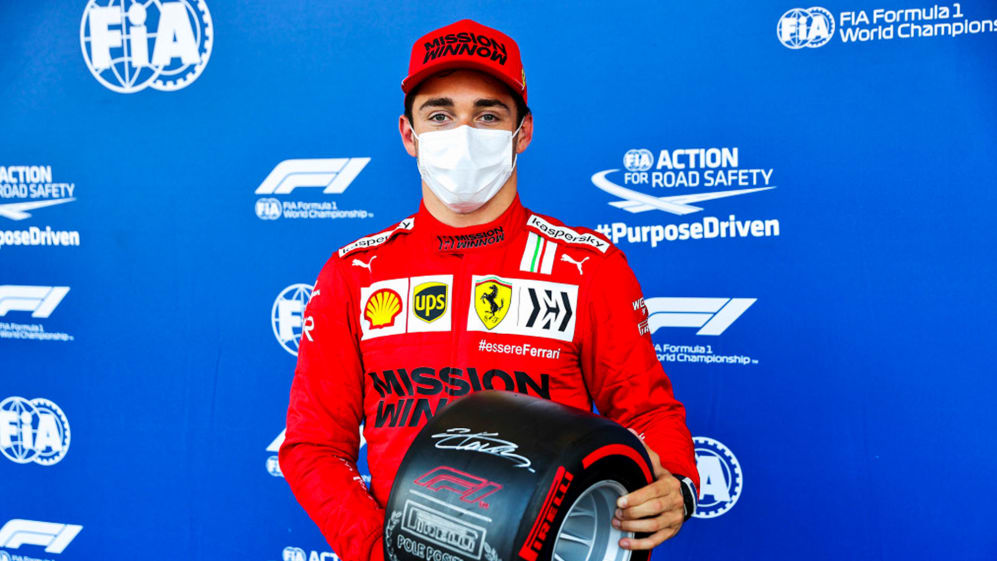 Which race did you enjoy the most?
GS: I think the Hungarian Grand Prix had a bit of everything – first lap chaos, topsy turvy order, emotional first-time winner, that weird restart where Hamilton was on his own on the grid, and Williams scoring their first points in donkeys.
SK: Hungary – I welled up with emotion after seeing Esteban Ocon take the win, while that Alonso-Hamilton battle was one for the ages. Even Mick Schumacher played a starring role as he took on Max Verstappen.
MH: Hungary – and not just because it was the most recent. It was the most fun even though it didn't actually signify much, and the fairytale first win for Esteban Ocon was heart warming.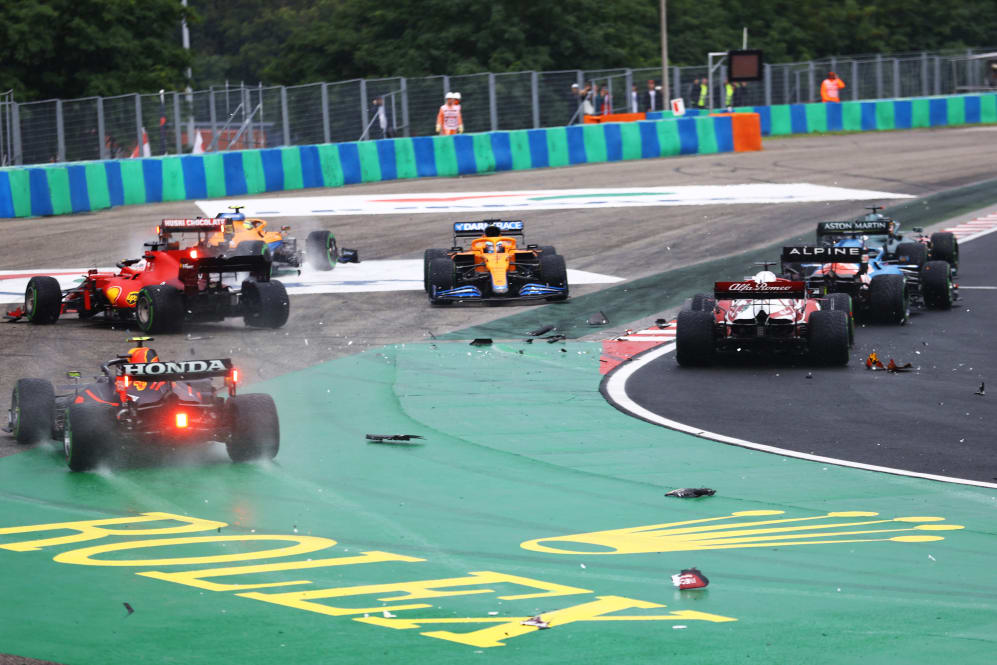 DT: Hungary. There was so much tension prior to the start that you sat on the edge of your seat even before the first wheels turned. Then there was the unpredictability that the rain introduced, the first-corner dramas, unfamiliar faces in unfamiliar places, one title contender crippled, the other fighting from the back, and a young turk winning for the first time despite massive pressure from a four-time champion. Excellent!
WB: I really enjoyed the entire Silverstone weekend. The new format made for a real thrill ride and the fact it was all played out in front of the first proper capacity crowd made it even better. It was a hugely enjoyable weekend.
READ MORE: Masi 'proud' of inaugural F1 Sprint, as he praises open-minded approach of teams
CM: I'd have to say Hungary, but it's the best of a good bunch. There have been plenty of exciting and dramatic races and I properly had to look back at others to work out if anything topped Budapest, which is always a good sign. But controversy, a surprise winner, brilliant racing – Hungary had it all.
LB: The Emilia Romagna Grand Prix. Verstappen and Hamilton renewed their battle once more in wet/dry conditions. Verstappen came out on top. Hamilton put in a brilliant recovery drive after sliding off. Bottas and Russell collided at high speed. This race had it all.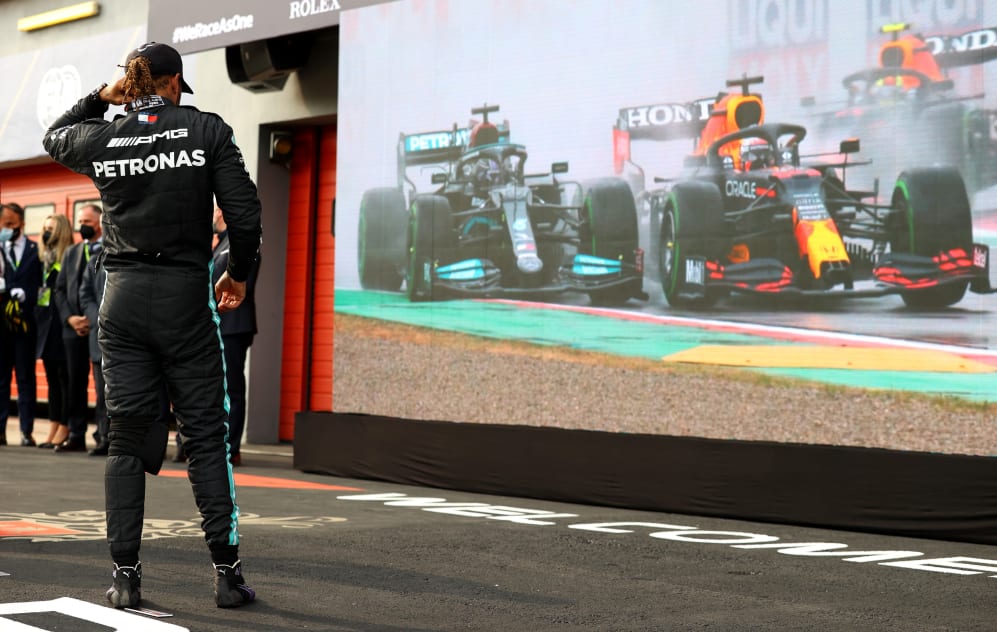 What was the single best individual performance?
LB: Esteban Ocon clinching his maiden win in Hungary. The likes of Hamilton and Verstappen make winning look easy. It's anything but. Despite no experience of fighting for a win previously, Ocon made no mistakes under the most intense pressure. That he has regrouped after a dip in form, as team mate Fernando Alonso excelled, to do so is even more impressive. That three-year deal is looking like a great move for Alpine.
GS: I'll give it to George Russell's P8 in qualifying at Silverstone – a proper goosebumps moment. Although Verstappen's French Grand Prix win, and Hamilton's similar Spanish Grand Prix win, were pretty good too. Oh, and Charles Leclerc's near-win at Silverstone.
SK: Verstappen's Austria win was the most assured of this season and brought him a first career Grand Slam in F1.
MH: A close-run thing between Hamilton's yin-yang Bahrain performance, alternately aggressive to claim the lead then tyre-whispering to retain it. Or Norris in the second Austria race where a McLaren had no right to be pushing Verstappen's Red Bull for pole.
DT: Max and Lewis have had some fabulous moments, as has Charles Leclerc, but I would say Lando Norris in Austria. He put a McLaren on the front row for the first time since Brazil 2012, ran ahead of Lewis for a long time, and lost second place through a contentious decision after Sergio Perez tried a move in Turn 4 that was doomed to fail.
READ MORE: How Ferrari cleverly re-engineered their mediocre 2020 car into the much quicker SF21
WB: Lando's qualifying run in Austria is up there as one of the single finest laps of the past few years, but Lewis Hamilton's drives from the back of the field in Silverstone and Hungary were really quite special to witness. Yet it was his old adversary Fernando Alonso whose performances at both Silverstone and Hungary caught my attention. Still sharpening his wits, he battled like the champion of 15 years previously in a car which shouldn't have been where he managed to put it.
CM: It's really close with Carlos Sainz in Monaco, but I'm going to go with Norris in Imola. He made one tiny error all weekend – running wide on his final Q3 lap and seeing P2 become P7 – but was so good after that to take another podium and made life tough for Hamilton too.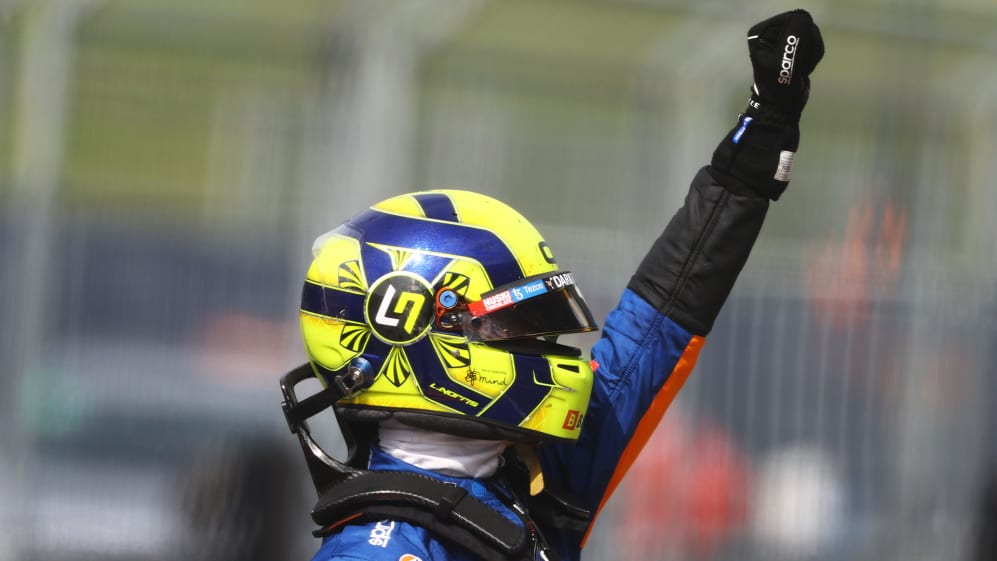 What are you most looking forward to after the summer break?
CM: More of the same! Zandvoort will be really interesting, but to be honest it's the potential for a number of races where not only is the pressure big between the two title rivals, but Max and Lewis are actually racing each other closely as they were on a number of occasions this year.
LB: Seeing Verstappen and Hamilton go wheel-to-wheel again after their clash at the British Grand Prix. Their fight for eight corners was the stuff of legend. I want more of that. And I'm intrigued to see if that collision will change the way their fight each other, even though they've both said it won't.
GS: New races are always exciting, so I'm looking forward to the Saudi Arabian Grand Prix – because the track in Jeddah looks mega – and the return of Zandvoort. Driver-wise, I'd love to see Daniel Ricciardo bond with his McLaren MCL35M in the second half of the season and deliver the kind of performances we all know he's capable of.
SK: Seeing Red Bull push on and claw back those points that they didn't really deserve to lose. As a sucker for drama, hopefully we see some more flashpoints in the battle with Mercedes.
MH: Revisiting Zandvoort for the first time since buying a crying F3 driver Rubens Barrichello a consoling ice cream and feeling the atmosphere there in this time of Max.
READ MORE: 'Very little' chance of Red Bull avoiding engine penalties after 'brutal' run of crashes, says Horner
DT: Besides a reduction in the Mercedes/Red Bull acrimony after everybody's had the chance to get a little distance, I'm looking forward to the reset as everyone gets ready for whatever the remainder of another Covid-disrupted season holds. The first half of the year has been both dramatic and traumatic, which is great for the sport, and happily I don't see that changing too much.
WB: There are battles top to bottom in the championship that I'm excited to see play out. Sure there's the fight for the championship, but Ferrari vs McLaren and the battle between the bottom three are equally as engaging.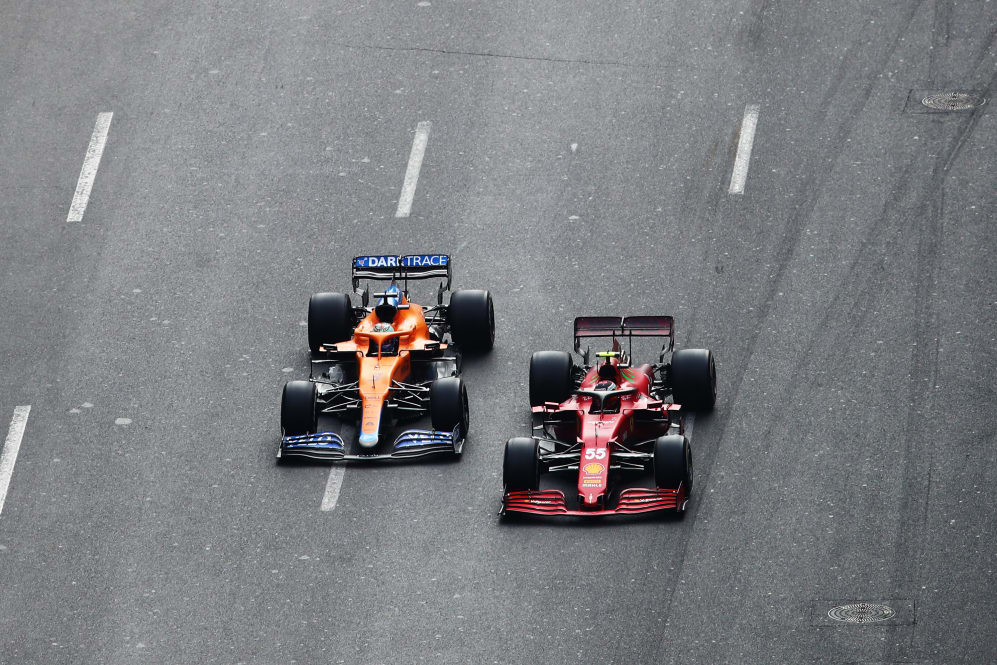 Make one bold prediction for the remainder of the year...
WB: Valtteri Bottas will leave Formula 1 at the end of the year to go rallying.
CM: That the Alpine win in Hungary won't be the only time that a team other than Mercedes or Red Bull wins a race. In fact I reckon we could see a podium that doesn't feature any Red Bull or Mercedes drivers at all, which should make for a hell of a battle to win it.
LB: It'll take an unconventional Grand Prix, but I predict Lando Norris will win his first race to top off what will be pound-for-pound the campaign of the year.
READ MORE: Has Ricciardo's arrival at McLaren spurred Norris on to a new level in 2021?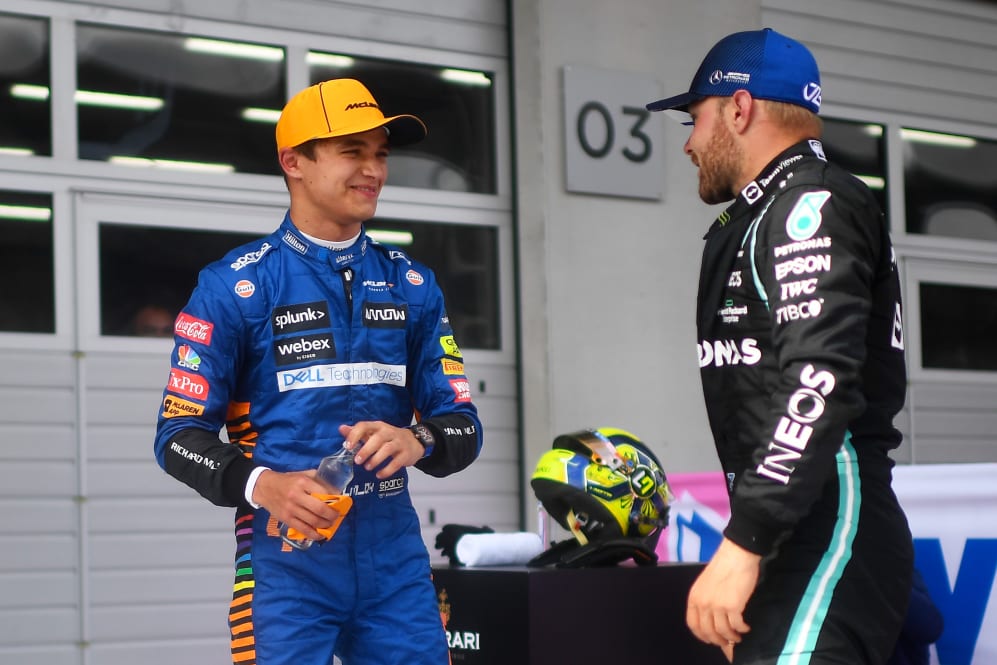 GS: I said at the start of the year that I thought five teams – Mercedes, Red Bull, Alpine, Aston Martin and McLaren – would win a race. So three down, I'd better say Aston Martin and McLaren will win a race each.
SK: Trying to think about something outlandish here... Kimi Raikkonen will announce his retirement from F1 and look Stateside. Not for a NASCAR appearance (much to my chagrin) but an IndyCar cameo. But Daniel Ricciardo will have to wait until 2022 for a stock car drive...
READ MORE: Shovlin shocked by Mercedes' pace – and Red Bull's gap to the Silver Arrows – in Hungarian GP
MH: Carlos Sainz will win a race. He's such a fantastic asset for Ferrari. Either they were very smart or very lucky in choosing him. I like to think it's the former.
DT: Okay, here goes. Lando will take McLaren's 183rd Grand Prix win. And I don't think it will require the same measure of luck that Esteban Ocon and Alpine needed in Hungary, maybe just another wibble between Max and Lewis, perhaps. Hungary ended his run of 15 consecutive points scores – the team's best ever – but the young Englishman will remain in fantastic form.