First points finish for two years was 'like a victory for us' says Williams boss Capito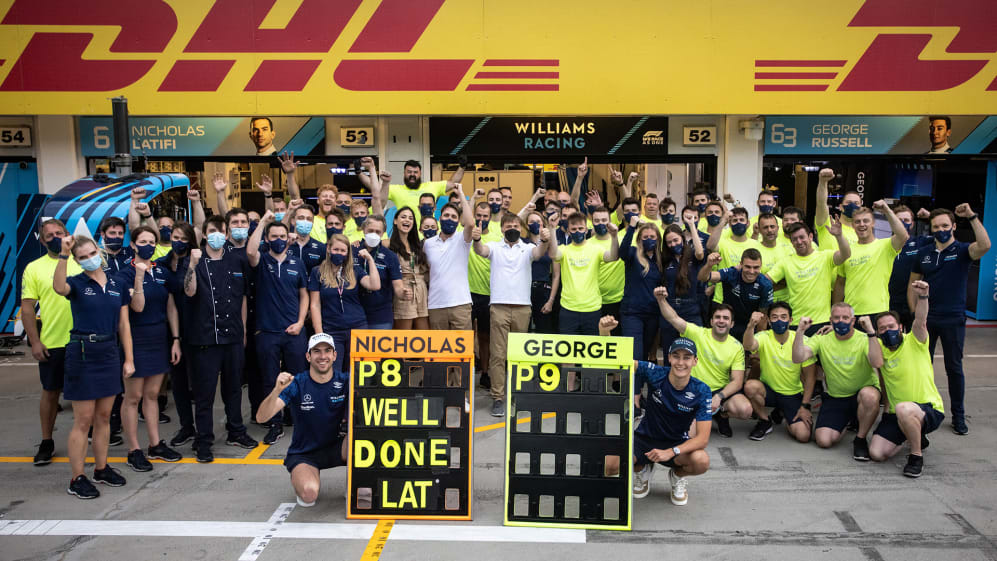 Two years. That's how long it has been since Williams last scored a Formula 1 World Championship point. But in Hungary, that run came to an end at last, scoring with not just one but both cars to deliver a result their Team Principal and CEO Jost Capito says felt "like a victory".
Williams have been shackled to the bottom of the constructors' championship since 2018, but turned a corner over the winter and despite minimal changes to the regulations, have modelled a car that has twice been capable of reaching Q3 and been in contention for points on multiple occasions this year.
PODCAST: F1's newest points-scorer Latifi on chasing his dream, homesickness – and learning from the army
And in Hungary, helped in part by wet weather that created a chaotic start and led to five drivers being eliminated, Nicholas Latifi and George Russell crossed the line eighth and ninth, with both promoted a place after the chequered flag following Sebastian Vettel's disqualification, for a total team haul of 10 points.
"It means a lot for the team to get the first points, especially after scoring zero points last year, being so close this year to getting one point," Capito told F1.com. "We got six points and in the end it looks like being 10 points – and this is a fantastic result and one we were waiting for. We always said the points will come. And when they finally came, for us, it was like a victory."
The points haul moves them off the bottom and above Alfa Romeo and Haas in the constructors' championship, and is one of the first visible fruits of a restructure Capito put in place after taking over the team ahead of this season.
"We are doing things a bit different than we have done before," he said. "We changed the communication and we changed the meetings. "We are getting more aligned. Now, there are no surprises – and we have very quick communication lines for when we have to take decisions. It is much more streamlined than it was before and that helps in the kinds of situations we had in Hungary.
READ MORE: Russell says he 'shed a tear' after sealing his first-ever points for Williams in Hungary
"It was the tyre choice before the race [when it was spitting with rain], then the red flag [when tyre choice was again critical], then the situation with George in the pit lane [when he passed cars before being instructed to give them back to avoid a penalty], then we saw he might get a fuel issue and stopping after the finishing line.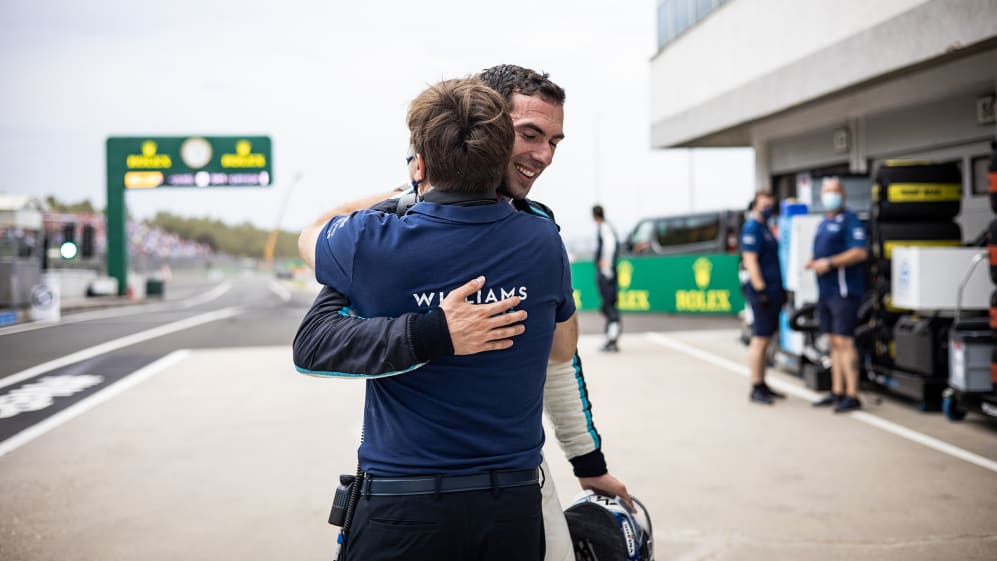 "There were a lot of quick decisions that had to be taken, and if one of them had been wrong, we wouldn't have been in the points. Beside the luck we had not being involved in the accidents on lap one, we needed to get all these decisions completely right to get into the points. It would be wrong to say it's just luck. Even if you're in that position at end of first lap, you still have to manage 70 laps, and every decision has to be right to end up where we are."
READ MORE: Double points finish just what Williams deserve says 'super happy' Latifi after his first top 10 finish
Capito added the mentality at Williams has changed this year. Now they believe that they contend for points more regularly if they get everything right.
"It's a relief for the team to get the points after that long wait," he said. "A few months ago, if we got an 11th place finish, everyone would be excited. Now we are disappointed. I've seen a change in the team. People are no longer happy with a position outside of the points. We won't always get points, but we want points. To get the points Hungary, it is the confirmation that we can do. The number of points doesn't matter. It's about the execution. And we executed the race well in Hungary."