'Hyped' Russell says he hit 'another level' to seal P9 in Austrian GP qualifying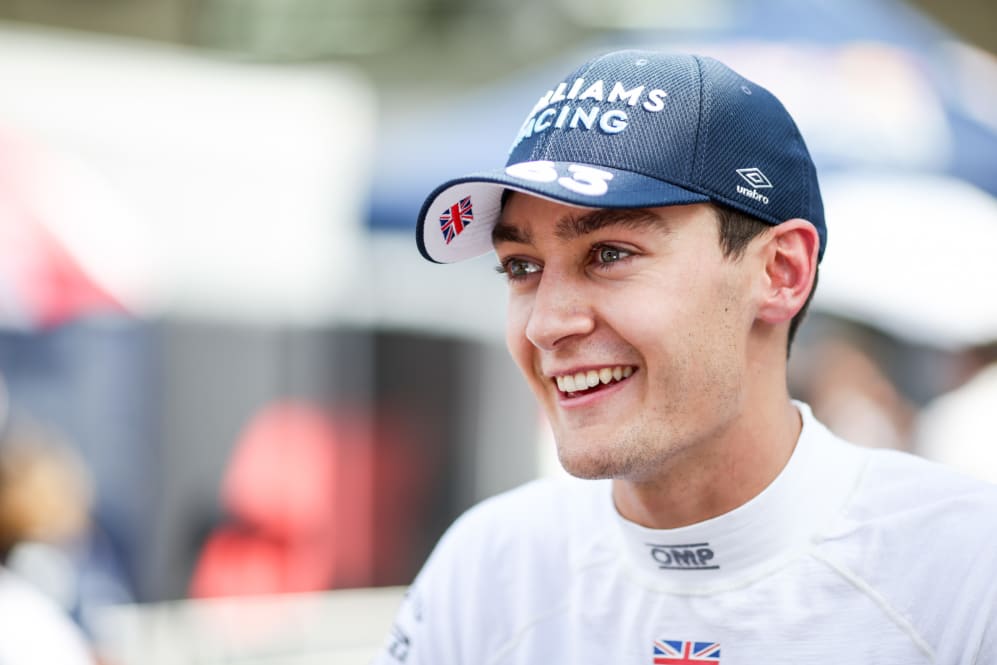 George Russell has earned the nickname 'Mr Saturday' for his slick performances in qualifying for Williams, but he hit – in his words – "another level" at the Red Bull Ring on Saturday to take ninth for the Austrian Grand Prix.
The Briton's efforts were even more impressive given he was able to make his first Q3 appearance for Williams (albeit by only 0.006s) with a lap that was done on the more durable medium tyres, giving him a strategic advantage over his immediate rivals on Sunday.
READ MORE: Verstappen edges out sensational Norris to take Austrian GP pole
"As Saturdays go, we usually do have some good Saturdays, but this was on another level," he said. "We were debating before the session whether to do that Q2 lap on the softs or on the medium.
"We were worried about getting into Q3 on the softs, because we presumed a lot of guys would be doing the mediums – and obviously with the tyre delta…
"We managed to pull something out on the medium tyre. I'm properly, properly hyped up in the car, probably the most I've been in a long time to be honest. That was pretty special."
Russell has gained a position and starts P8 given Vettel's three-place grid-penalty for impeding Fernando Alonso. The Briton should be able to go deeper into the race than the two AlphaTauris ahead and Lance Stroll behind as the trio will be on the softs.
"We're in P9 – but I saw what happened with Sebastian, so we'll say P8," he said. "That position is a great place to be in any circumstances, let alone on the medium tyre.
"We have the AlphaTauris ahead of us on the softs, Sebastian and Lance on the softs as well. We're in a really strong position. Let's see.
READ MORE: 'I'm pretty sure it's not his last contract' says Wolff after Mercedes sign Hamilton until 2023
"Qualifying is already behind us, now it's looking forward to the race. Ultimately, that's the most important."
Regardless of Alonso's penalty, it will nonetheless be Williams' best grid start since Felipe Massa at the 2017 Brazilian Grand Prix.
After the heartache of last weekend, when he was in contention for seventh or eighth in the race only to suffer a mechanical issue that forced his retirement, Russell will be hoping it's second time lucky.