'I'm pretty sure it's not his last contract' says Wolff after Mercedes sign Hamilton until 2023
Mercedes Team Principal Toto Wolff reckons the two-year deal Lewis Hamilton has just signed for his team will not be his last in Formula 1, raising the possibility that the Briton could race into his 40s…
Seven-time world champion Hamilton put pen to paper on Friday night in Austria, extending his stay at the Silver Arrows – which began back in 2013 - up to the end of 2023.
READ MORE: Hamilton signs new two-year contract with Mercedes
He'll be one week short of 39 years old when that deal expires but Wolff says he doesn't believe that'll be the end of the road for Hamilton, who is currently third oldest on the grid behind Kimi Raikkonen (41) and Fernando Alonso (39).
"I'm pretty sure it's not his last contract," Wolff told Formula1.com. "I think he always flirts with the thought that this may be the last contract and in a way it keeps the options open for the mind. [But] no that's not going to be his last."
There was a desire on both sides to have a multi-year deal, having been cornered into a one-year arrangement for this season because of a time pressure to get it done.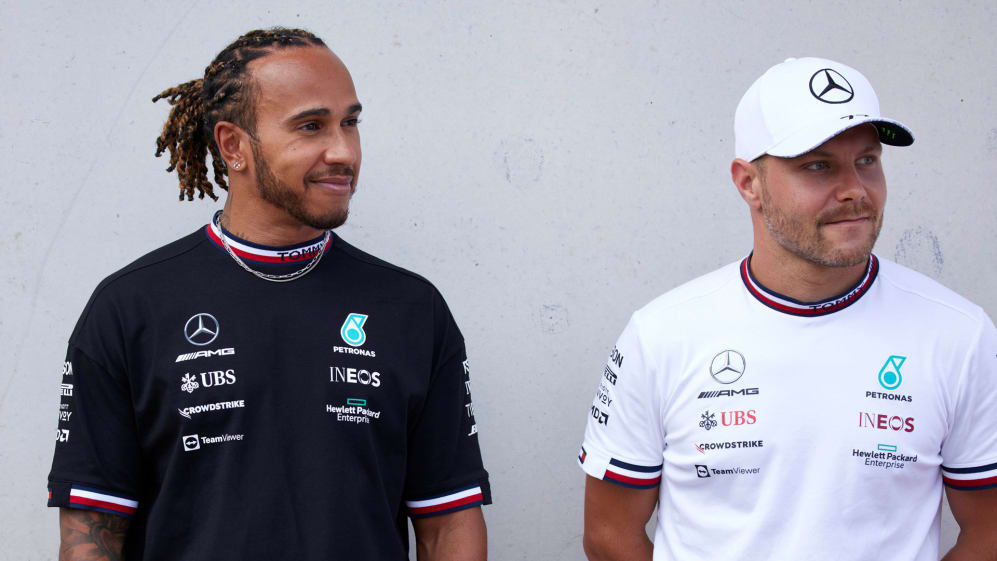 With new technical rules being introduced next season, Wolff reckons Hamilton's experience – plus the stability – will be crucial to ensure they kick off the new era on the right foot.
"Two years is a good time because we are in the early stages of the '21 season, so we are talking two and a half years," he said. "[There is] big regulatory change next year and stability's important.
"His experience, his speed, and having that in the team is really a great asset."
ANALYSIS: Why F1's most successful combination ever is continuing for two more years
Hamilton and Wolff have developed arguably the strongest team boss-driver bond the sport has ever seen and with both motivated to continue their impressive run of success – Hamilton has won six of the last seven drivers' world championships – it made sense to stay together.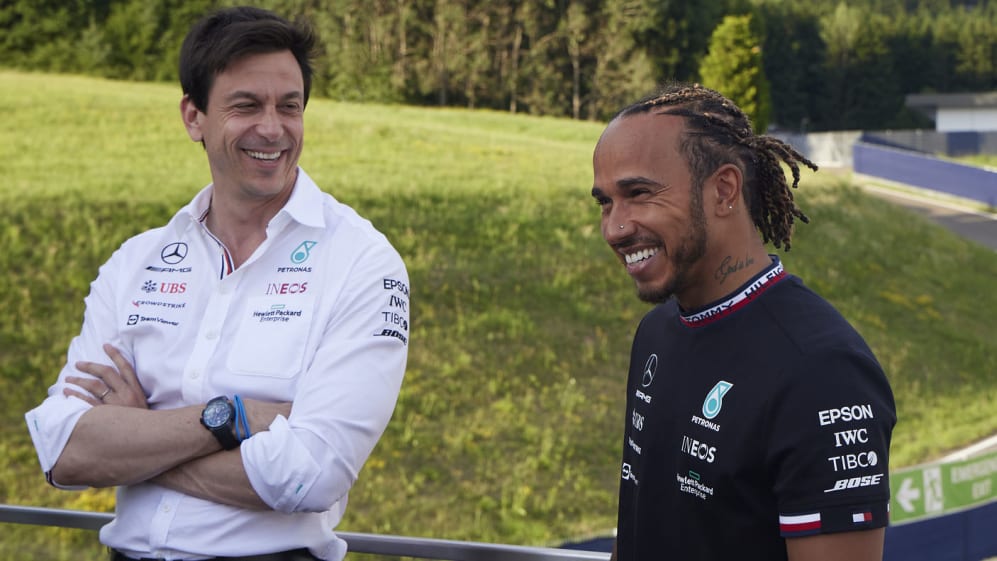 "We have established such a strong bond, also because we had difficult times with each other and we went through this, so it's basically a transparent relationship," he said.
"Above all it's about performance; he wouldn't want to be in a car that seems to underperform, and we wouldn't want to have a driver that isn't keen anymore.
WATCH: Ride onboard with Lewis Hamilton as he sets the fastest lap of Friday in Austria
"So I think we have great plans for the future; we have a tough battle this year, but we're super motivated, and this partnership is set to continue and is more success to come."
He added: "Personally, our relationship has developed, and beyond the fact that I wouldn't wish for any other driver to be in the car, he has also become a friend."