'I can be better': Vettel says he wasn't 'at the top of my game' in 2018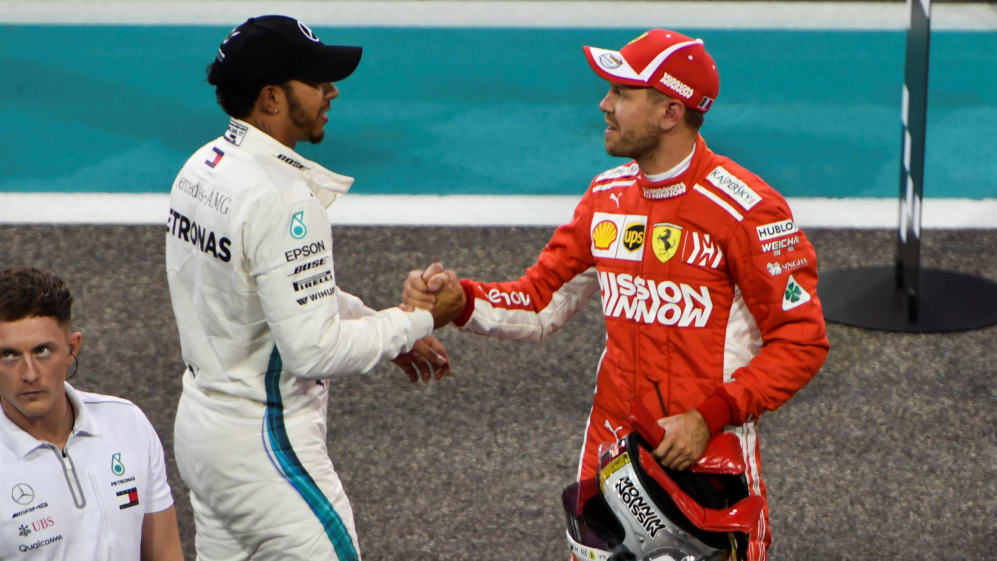 For so long, it looked like Formula 1 would have a title battle than went down to the death in 2018. But Ferrari and Sebastian Vettel's challenge fell apart in spectacular fashion, allowing Lewis Hamilton to win his fifth drivers' championship. Vettel, though, is not ashamed to admit he made mistakes and has vowed to come back stronger next year…
In the last six races of the season, Vettel accumulated just 64 points, barely half the tally achieved by Hamilton in that same period. Even his Ferrari team mate Kimi Raikkonen scored more, as did Max Verstappen despite his Red Bull lacking grunt from its Renault engine.
There were plenty of mistakes from Vettel in 2018, such as when he crashed out of the lead on home soil in this summer's German Grand Prix. It meant having led the championship coming into that race, he had relinquished it to Hamilton and would never again reclaim it. Changes, then, are needed over the winter.
"Naturally, the year I've had, I don't think I ever had any problems raising my hand if I made a mistake," admitted Vettel. "Knowing as well, as a racing driver, how quickly things can go wrong, how quickly things could have gone differently this year, I think, yeah, I have to review a couple of things.
"But there's other things that I think went wrong and don't need a lot of reviewing and not over-complicating things too much. I think I know what I need to do. Certainly, here and there, looking back I haven't been at the top of my game.
"I look at myself first, I think I can be better than I was at times this year. Having said that, though, I think we also had a lot of races where we got everything out of the car and the package and I felt that I did everything I could. I was happy with that.
"But that's how it goes, that's sometimes why you love racing and sometimes why you hate racing. Now I need a bit of time just to shut things down. I don't think I need to change things upside down, but certainly in there I can adjust and get stronger."
The blame didn't completely lie at Vettel's door, though. Ferrari had the best car in the first half of the year, but then lost their way with development allowing rivals Mercedes to seize the upper hand.
"We lost our path a little bit halfway through the year," said Vettel. "Things didn't come together so obviously we did a step back towards the end of the year which enabled us to be more competitive again but I think we've understood what went wrong, we obviously tried to do a better job in the future, that was one key thing.
"On the other hand I think we had a lot of lessons, it was a tough year in general. I think the team is strong and the team has potential, but surely it was a lot of things that happened inside the team.
"The passing of our Chairman, Mr Marchionne, obviously had an impact and was tough so I think it's up to us to look into every single detail and make sure we come out as a stronger group, enabling us to build a stronger package for next year and for the future."
Vettel will embark on his fifth season with Ferrari next term with a new face on the other side of the garage as the Italian team's protege Charles Leclerc joins from Sauber to replace their most recent world champion Kimi Raikkonen.