'I can't fault him' – Haas highly impressed with Ferrari junior Bearman's FP1 performance in Mexico
Formula 2 racer Oliver Bearman completed the first of his two FP1 outings for Haas in Mexico this weekend, and the Ferrari Academy driver impressed many – including the team's Trackside Engineering Director Ayao Kamatsu.
Bearman has had a stellar rookie campaign in F2 and currently sits sixth in the drivers' standings – having scored four victories already this season – with Ferrari even giving him a run out in the 2021-spec SF-21 earlier this month at Fiorano.
READ MORE: Haas open up on how useful Hulkenberg has been ahead of 200th GP weekend in Mexico
He then took over Kevin Magnussen's Haas in FP1 at the Autodromo Hermanos Rodriguez and set the fastest time of all five rookies in the session. His lap of 1m 21.313s was 15th on the timesheets and just over two-tenths off the pace off Nico Hulkenberg – a veteran of 200 races – in the other Haas car.
Reflecting on Bearman's performance, Kamatsu said: "I don't think you can fault him. He's done really well. All the way from the initial preparation, he's been very professional, very, very easy to deal with in every single process, I have nothing to complain [about].
"And then today, with the calmness, procedures he understood, he understood the objectives of every single run. He didn't put a foot wrong, really. I mean, he didn't maximise the soft tyre.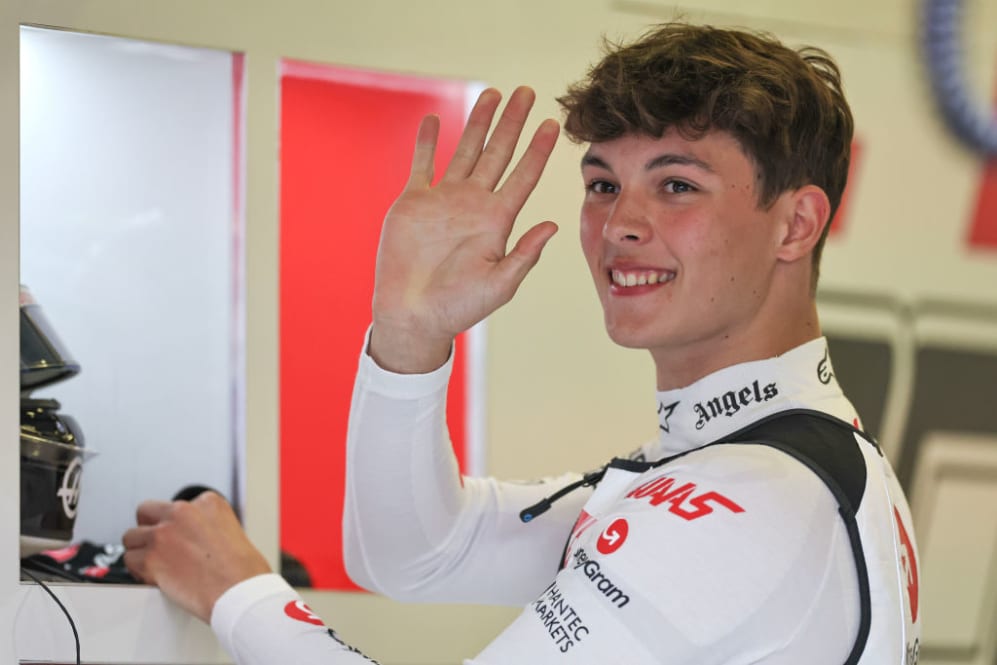 "That lap-time difference you talked about, Nico's lap wasn't great either so you can't read too much into it. But in terms of his feedback, it was really good, engagement with his engineers, really, really good job. Really impressed."
READ MORE: Giving youth its chance – why we need the FP1 young drivers rule and who's doing what in 2023
Asked if Bearman – who will also drive for Haas in practice at the season-ending race in Abu Dhabi – surprised him with his performance, Kamatsu replied: "The surprise is how well he managed everything, really.
"Honestly, I can't pick a moment from all the way through that preparation where something was frustrating or difficult, including his management. It's been a really smooth process. It's been a pleasure to work with him and his management team."
The other driver on the grid that completed an FP1 session for Haas was Charles Leclerc in 2016. Asked whether you can tell from these outings how good a driver could be in F1, Kamatsu said: "I think it's a bit difficult to make a direct comparison, really.
"But honestly, if I just think about today, he's done so well. Really, really, well. I really can't fault him today. So, we got another session planned with him in Abu Dhabi. So really looking forward to that and then hopefully more sessions next year as well. So it's very promising."