'I could have fought for pole' – Alonso left ruing costly qualifying crash at Albert Park
Fernando Alonso starred in Australian Grand Prix qualifying, right until his Q3 crash that sent him to 10th on the provisional grid. The Spaniard revealed what caused the accident – and just how high he was aiming on Saturday…
Alonso was fifth in Q1 and Q2 having shown competitive pace for Alpine in practice too, but it all came undone when he barrelled down to Turn 11 in Q3 and suddenly spun into the awaiting barrier. It immediately turned out that mechanical error, rather than driver error, was to blame.
READ MORE: Leclerc holds off Red Bull charge to take pole in action-packed Australian Grand Prix qualifying
"We lost the hydraulics on the car, so we lost the gear change and also the power steering and everything, so yes, I think we could [have fought] for pole position today," he said.
"We fought for many years for that possibility and it's amazing that we've been so unlucky in these first three races of the Championship, but I was doing, I think, probably one of the best weekends in years and it is frustrating now."
Lamenting the loss of what he thought could have been a pole position, Alonso added: "We will try to fight for some points, but I think a podium was there for us this weekend other and we missed another opportunity."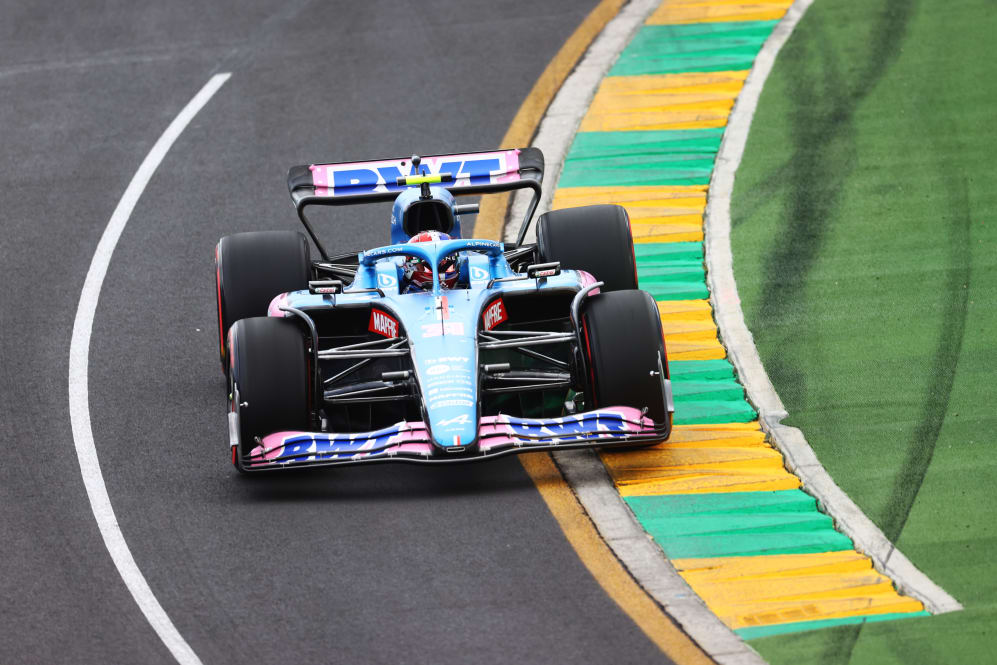 Team mate Esteban Ocon made it a double Q3 appearance, taking eighth on the grid, but wasn't as assured of his own pace – admitting that he wasn't "feeling comfortable" with the balance of the A522 at Albert Park.
"We didn't unlock the full potential of the car today. I mean the performance… if we put it all together it was there but we are missing a little bit of pace since this morning. We tried something different on the car from yesterday to today, and I was not feeling comfortable since yesterday.
"But on an average day I would [hope] to be in the top 10, and in P8 it's still a decent result."
READ MORE: 'Everything that could have gone wrong went wrong' says Sainz after qualifying P9 in Australia
The Frenchman eyed a battle with the Mercedes – Lewis Hamilton P5 and George Russell P6 on the provisional grid – and the McLaren of Lando Norris on the second row in the race.
"Yes, I think it should be okay," he said of his race pace. "Where we are is where we are. I think tomorrow there is going to be close fight with the McLarens, hopefully a close fight with the Mercedes – that would be good news – but yeah, let us see."