'I don't expect it to be like that every single race weekend' says Verstappen after leading dominant Red Bull 1-2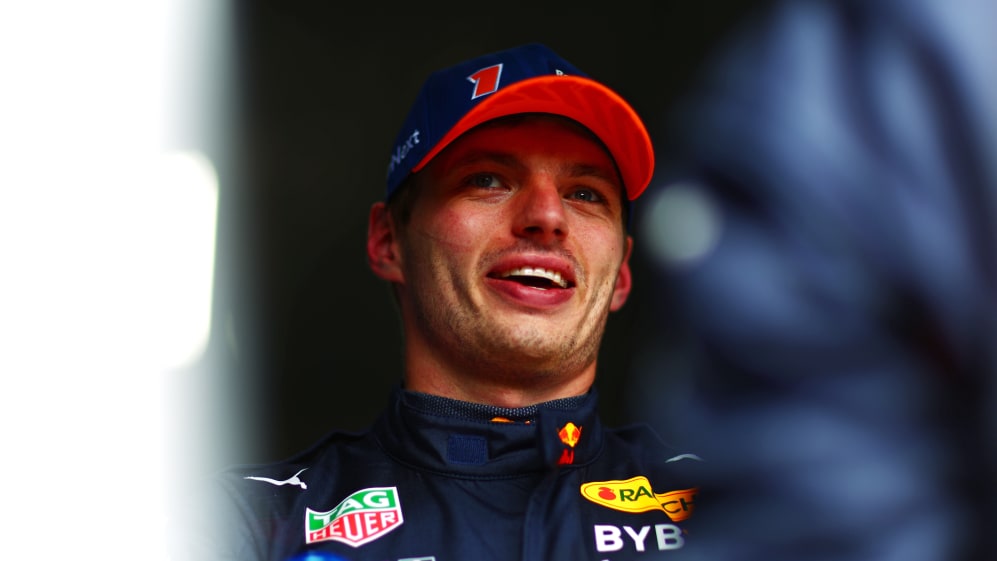 Max Verstappen won the 2022 Belgian Grand Prix in emphatic fashion, the reigning champion starting 14th and finishing nearly 18 seconds ahead of team mate Sergio Perez as Red Bull collected maximum points. But the Dutchman admitted that things might not be so easy next weekend at Zandvoort…
Verstappen made it up to P8 behind the Safety Car that was brought out for Valtteri Bottas's spin, and then into the podium places shortly after. The Dutchman, who extended his championship lead over team mate and runner-up Perez, was asked if this was the most dominant win of his F1 career.
"I think if you look at the whole weekend, yes, the car has been incredible from FP1. I don't think we expected it to be like this but sometimes it's nice when things positively surprise you, and it's been really enjoyable to drive the car around here this year.
READ MORE: Verstappen cruises to Belgian Grand Prix victory from P14 as Perez completes Red Bull 1-2
"I don't expect it to be like that every single race weekend… just because of the track layout, more downforce on the car to get round, less straights as well. So definitely, it will be closer, yes.
"But we of course again made a bigger gap which is of course very nice, but we know that we have to score points every single weekend," he said.
Team mate Sergio Perez was pleased with his recovery form a poor start that saw him fall behind Alonso on Lap 1, but said he hoped he could find as much performance from the RB18 as Verstappen did on Sunday in the coming races – as the Mexican asked for a different set-up to his team mate going forwards.
"Yes, it didn't start well, my weekend – really bad start; I struggled massively – but yes luckily we managed to survive and it's a great team result obviously, always welcome a one-two for the team. It boosts everyone, everyone's working so hard so it's always a great result. But on the other hand, I'm aware of the gap to Max, so something we have to understand as a team to make sure we are able to come back stronger for Zandvoort.
"Certainly, the car has become better from the beginning of the season but yes, certainly I am not as comfortable as I was at the beginning of the season, so it's something that I need to work on my side to make sure we are able to get the maximum out of the car.
"I really hope that from this weekend we run the cars slightly different so we are able to spot some differences that can bring some performance from our side."