'I don't feel connected to this car' – Hamilton left to rue 'miserable' Jeddah qualifying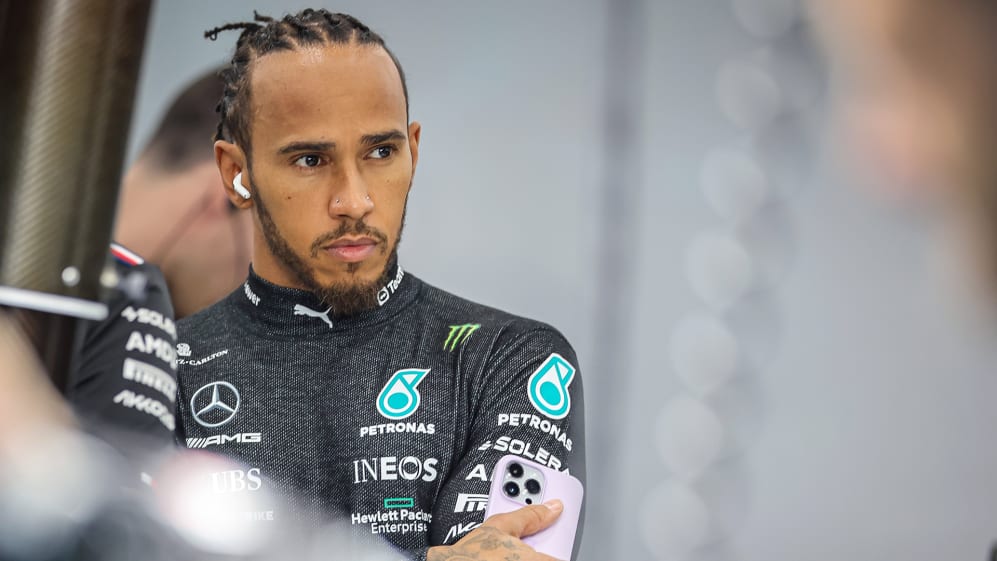 Lewis Hamilton was left feeling dejected by another challenging qualifying session at the Saudi Arabian Grand Prix, saying he simply "can't connect" with Mercedes' W14 machine.
One year on from his Q1 exit in Jeddah, the seven-time world champion had to settle for only the eighth fastest qualifying time, which will become seventh on the grid due to Charles Leclerc's engine penalty.
READ MORE: Perez storms to pole for Saudi Arabian GP as Verstappen suffers dramatic Q2 exit
With plenty of questions over Mercedes' car concept, and team boss Toto Wolff admitting they have been "proven wrong", Hamilton offered another grim assessment over their current performance level.
"I feel like I struggled with the car in the high speed [sections] particularly. But I just don't feel the car underneath me. I just don't feel connected to this car and I can't get it, so I don't really know what I'm going to do about that," Hamilton told Sky Sports F1.
He continued: "It's miserable. It's tough. I'm giving it absolutely everything; I'm here as late as I can be every day, I'm preparing the best you can, and I just get in the car and I can't connect with it.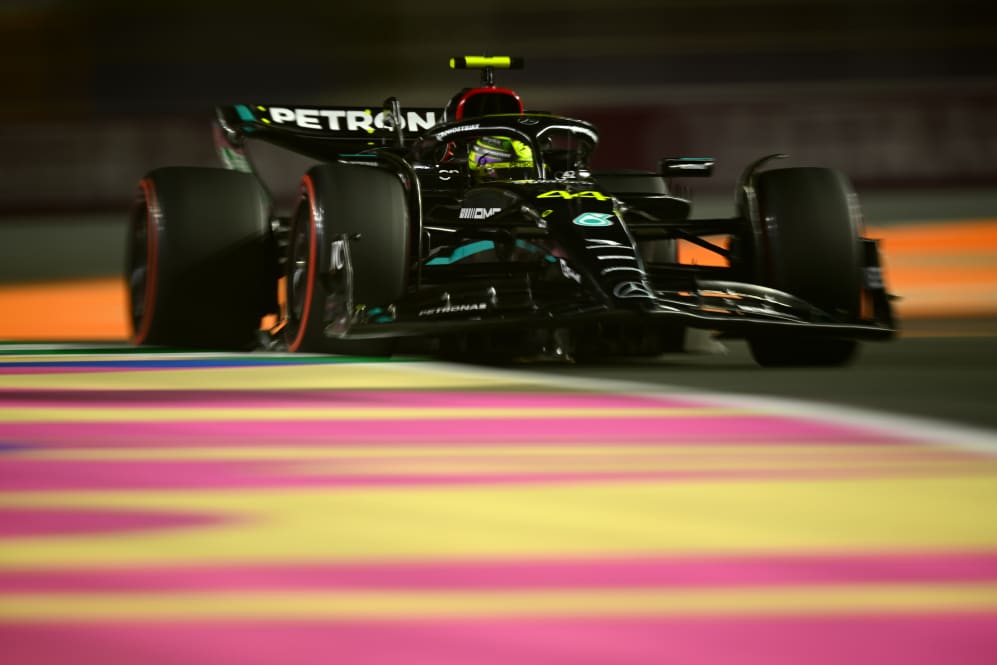 "I don't really know what to say about it, but it's good that George [Russell] had a good run today, so it's great to be able to hopefully score some good points for the team, and I'll try and recover tomorrow – it's a new day so I'll give it everything."
As Hamilton alluded to, there was some cause for optimism on the other side of the Mercedes garage with Russell's charge to P4, which will become P3 after Leclerc's penalty is applied.
MUST-SEE: Pole favourite Verstappen struck by 'very annoying' mechanical issue in Saudi Arabian qualifying
"P3 on the grid tomorrow; I'm really pleased with that. [It's] far from [our] expectations and the work the team did overnight was really great – a lot of effort went in to try and maximise the package we've got," he said.
But despite feeling positive about starting just behind Red Bull's Sergio Perez and Aston Martin's Fernando Alonso, Russell is aware that the recovering Leclerc and Max Verstappen – sidelined by a driveshaft issue in qualifying – are likely to overhaul him on race day.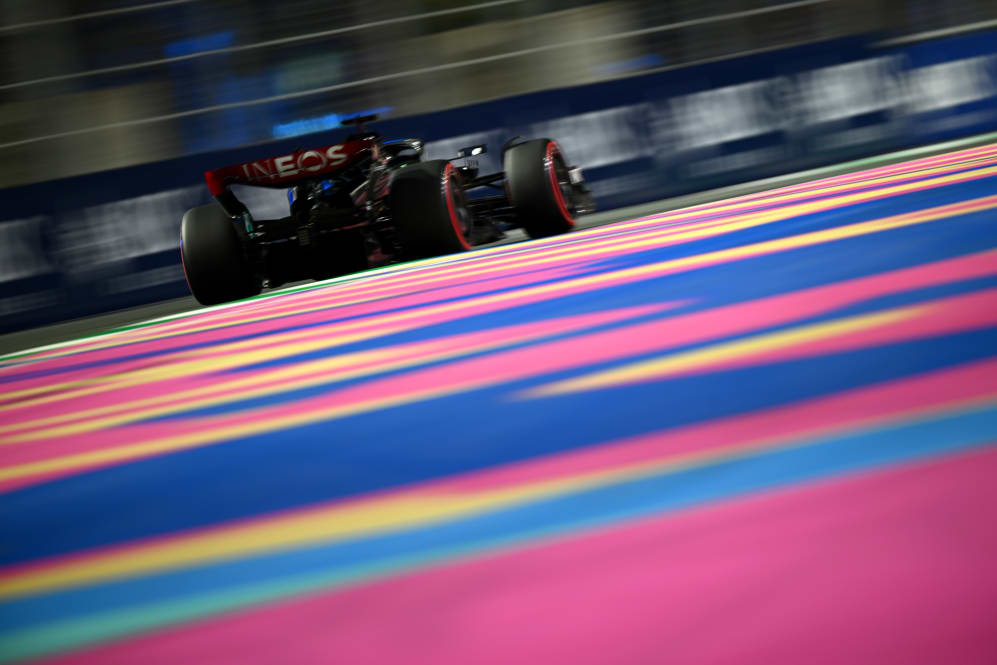 "They are going to be coming through quite quickly. You want to have a good tussle on track with competitors in a similar ballpark to you, but obviously Red Bull are in a really fantastic place right now; their car is exceptional [and] Max is just going to slice through the field," he commented.
"We will do our best to keep them behind, but when they've got a second [a lap] pace advantage, [so] they can kind of do what they like with the strategy – they'll come back through comfortably."
READ MORE: Jeddah pole-sitter Perez hoping to keep 'lion' Alonso at bay as he predicts how much Verstappen can recover from P15
Nonetheless, asked if there is any hope of a podium, Russell added: "I think we need to just see. Max is the biggest question mark, Charles as well, how he is going to come through the field.
"But definitely, why not? Why shouldn't we be aiming for a podium and put in the fight to Fernando? The two Aston Martins are where our biggest fight is tomorrow."