'I don't understand quite how it unfolded' says baffled Albon after ending Sakhir GP P6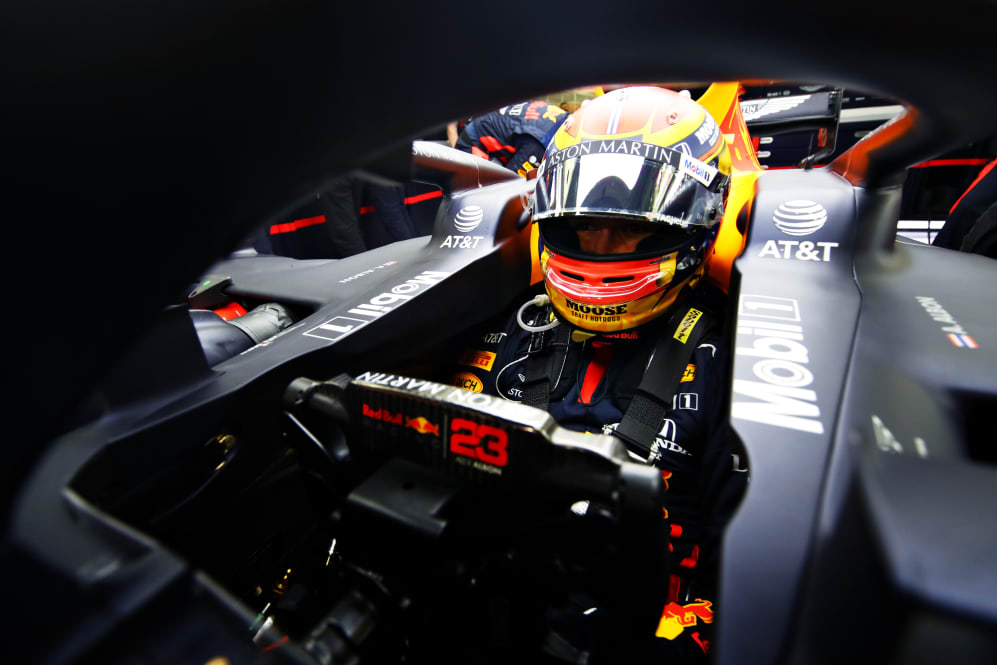 The Outer Circuit in Bahrain provided plenty of twists and turns that even left drivers wondering how they finished where they did in the Sakhir Grand Prix after the chequered flag had dropped. Red Bull's Alex Albon was one of those drivers.
He started in 12th place on the medium tyres after a difficult qualifying session, so to gain six positions and come home in P6 was a positive result. But the Red Bull driver was left a little confused as to how he wasn't further up the order given the fact he saw plenty of Sergio Perez in the race, only for the Mexican to go on to take his maiden victory.
READ MORE: The smoking gun that cost Mercedes and Russell a win in Sakhir
"It wasn't bad, I don't think it was a bad performance, just one of those races where we were behind Sergio for most of that race and I don't understand quite how it unfolded!" Albon said. "He ended up winning the race and we finished up sixth."
Albon had already feared his downforce settings might make life difficult for him after his early qualifying exit and that's how it proved, as he says it was tough to make progress despite good pace at certain times in the race.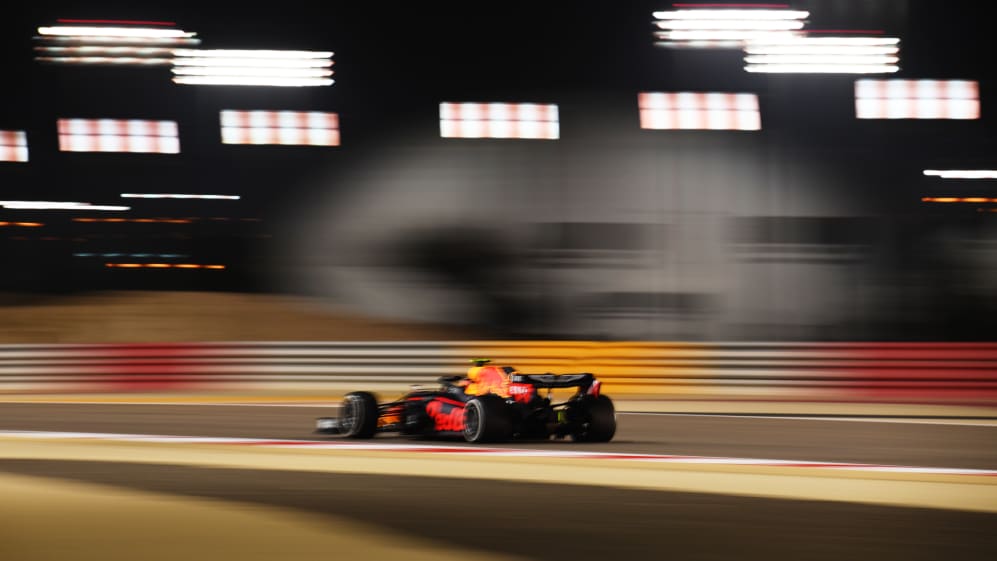 "It was just tricky because the configuration we had downforce-wise was very hard to race with because we were good in the corners - well, Sector 2, where you can't do anything - and then obviously Sector 1 and Sector 3 it was difficult. So I was doing these, really, dive-bombs into Turn 1 to overtake cars, which made it difficult.
"I don't know. I'm sure we could have done a bit better, but P6, I don't think we could have gone much better than we did."
Team Principal Christian Horner says Albon was fortunate not to have an even tougher race after first-lap contact, with team mate Max Verstappen being taken out at Turn 4 at the start.
READ MORE: Leclerc handed three-place grid drop for Abu Dhabi for causing opening lap crash
"An incredibly frustrating end to the weekend with Max's race being cut short on the opening lap through no fault of his own," Horner said.
"He managed to avoid Valtteri [Bottas] who had a slide at Turn 2 which cost him a lot of momentum and then unfortunately [Charles] Leclerc misjudged his braking and hit Perez. Max was forced to take avoiding action and subsequently hit the barrier, which was a great shame as he would have been a real contender for the win.
"Alex survived contact in the opening lap but struggled for pace in the initial stint. He pitted for the hard tyre which he seemed more comfortable on and we then took a bit of a risk under the last Safety Car to put the soft tyre, on which he used to good effect to move up to P6."
RACE HIGHLIGHTS: Watch all the action from Perez's brilliant maiden win in Sakhir