'I feel I've been growing stronger and stronger' says Schumacher after first triple-header of 2021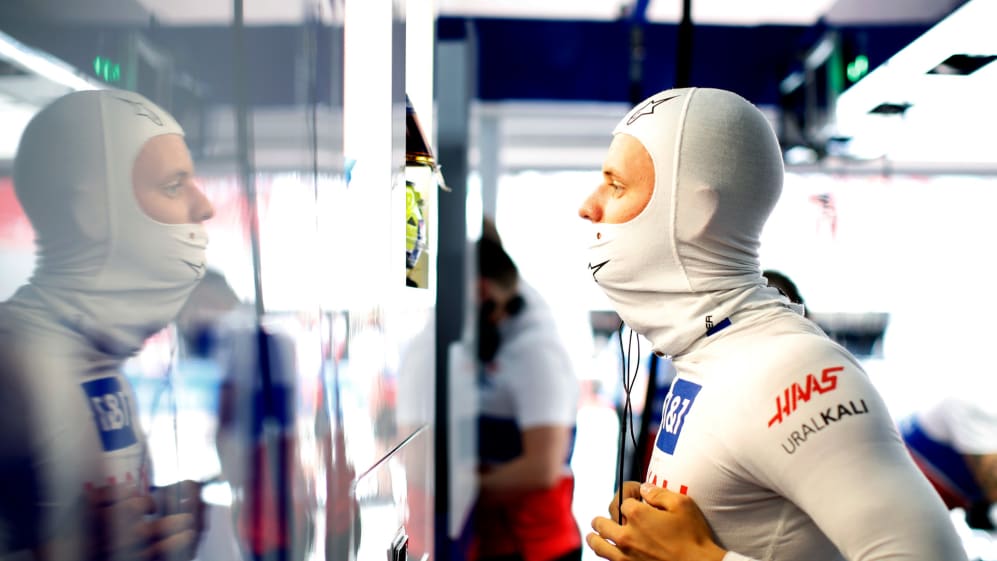 Mick Schumacher has triumphed over his Haas team mate Nikita Mazepin in eight of the nine Grands Prix so far this season, and the German says the first triple-header of 2021 provided him with valuable time in the car in his rookie year.
Schumacher has also out-qualified the Russian eight times in the first nine races as both get to grips with life at the pinnacle of motorsport. Over the triple-header, he even managed to qualify 15th in France for his first Q2 appearance and qualified half-a-second ahead of Mazepin in Austria.
READ MORE: 'We kept out of trouble' – Steiner says Haas duo handled blue flags much better in second Austria race
Asked if he could take any positives from finishing 19th last time out, Schumacher said: "I think we all grow and learn, obviously, with every race weekend. For me personally I feel I've been growing stronger and stronger with the team and being able to spend the time with the team is really good.
"I'm looking forward to Silverstone," he added, ahead of the British Grand Prix on July 18.
With Haas out of the development race this season, focusing on the new era of F1 that dawns in 2022, the #47 driver hinted that the team are still looking for solutions to tackle their backmarker pace.
READ MORE: Mazepin to get new Haas chassis after summer break after as Steiner says current car 'slows him down'
"I mean obviously it was not easy, but still, we got to be in the fight in the beginning of the race," he said, looking back to the Austrian GP.
"Got a pretty good start and yes, I mean, we have to take what we get and that's a positive. But nonetheless now, we'll analyse everything and we'll find a few tenths here and there to be able to be closer to the [rest]."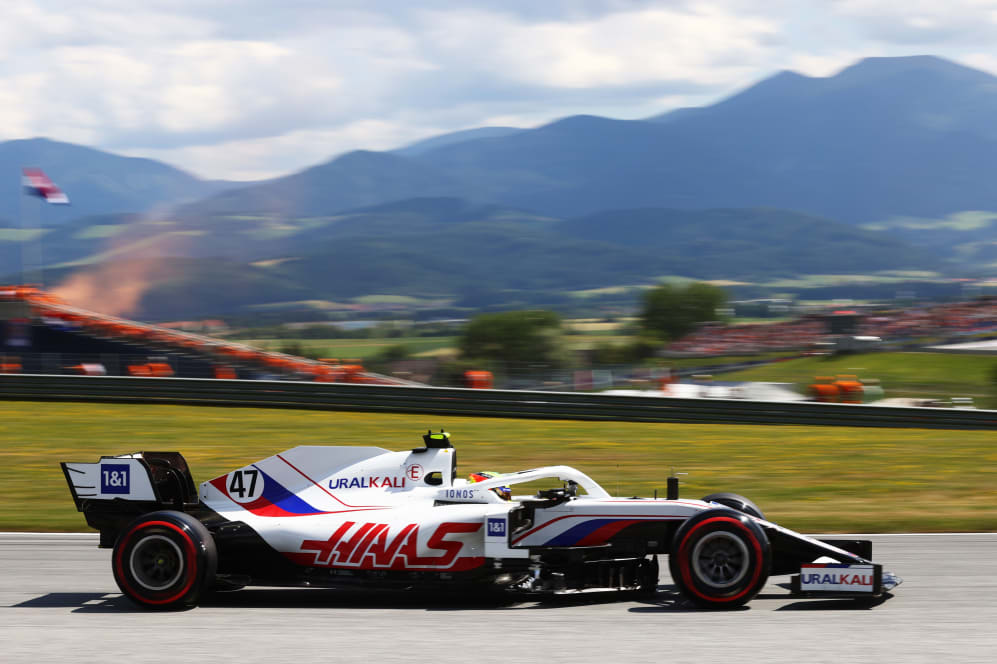 Team Principal Guenther Steiner echoed his driver's comments and stressed in Austria that his two rookies are still learning the ropes.
"It's the end of our first triple-header this year – so, I think everybody's ready to go home and get a little break before we get ready for the next race," began Steiner.
READ MORE: 'I felt like a carrot that was about to be caught by a rabbit' – Mazepin explains his 'painful' Styrian GP
"We performed well as a team throughout this series of races, and obviously we've got a few more triple-headers coming this season. We'll be well prepared, but it is tiring once you're into them.
"From today's race we had the result we expected. Both guys put in a solid performance, there's just not a lot more in it for us at the moment. The learning is continuous, and the drivers are getting better," concluded Steiner.