'I feel the freshest I ever have' says Hamilton as he hits the track in Barcelona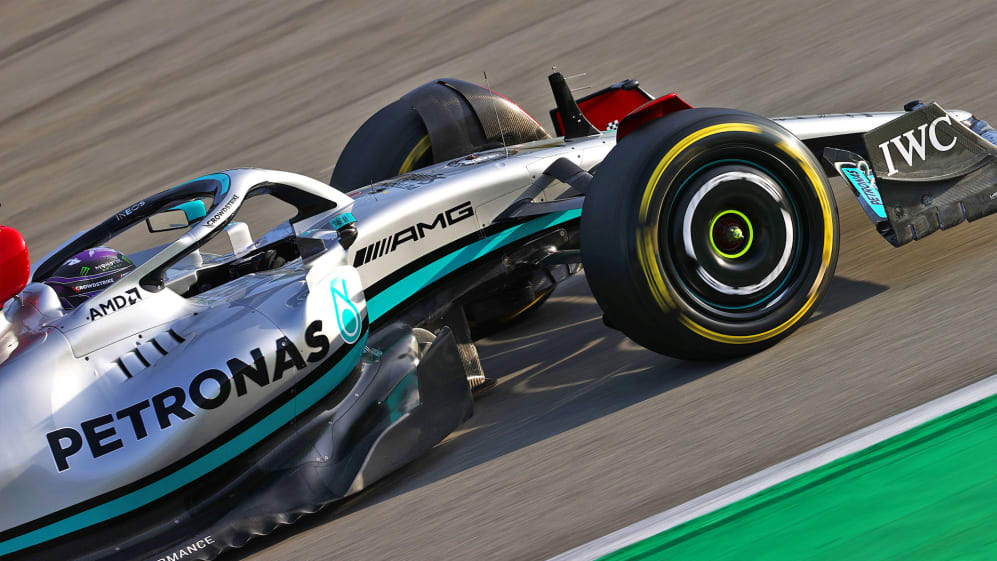 Mercedes' Lewis Hamilton has called his winter break the best he's ever experienced in his Formula 1 career, as he prepares to head into his 16th season in the sport – and with the hopes of taking a record eighth drivers' crown in 2022.
Hamilton was speaking on the first day of pre-season running at the Circuit de Barcelona-Catalunya in Spain, where he'd spent the morning watching new team mate George Russell get up to speed with Mercedes' new W13 machine.
GALLERY: The 2022-spec Formula 1 cars hit the track as Barcelona pre-season running begins
Asked how he was feeling ahead of stepping into the car for the afternoon session, Hamilton replied: "I feel the freshest that I ever have.
"Of course, there are so many different ways you can re-focus and get re-centred, and I would say this [break] was one of the best I've ever experienced."
On spending the winter with his family, meanwhile, Hamilton – who took a break from social media for much of the off-season – said: "It was definitely more about being present and in the moment, and creating memories.
"I know sometimes in life, we get so focussed and stuck into certain things like work that we forget to do those things. So it was a great time, just refreshing with the family. It was the best period of time I've actually ever had with my family."
READ MORE: 'It's our DNA' – Wolff shares reason behind Mercedes' switch back to silver livery on W13