Stroll reveals what it's been like to work with two-time champ Alonso so far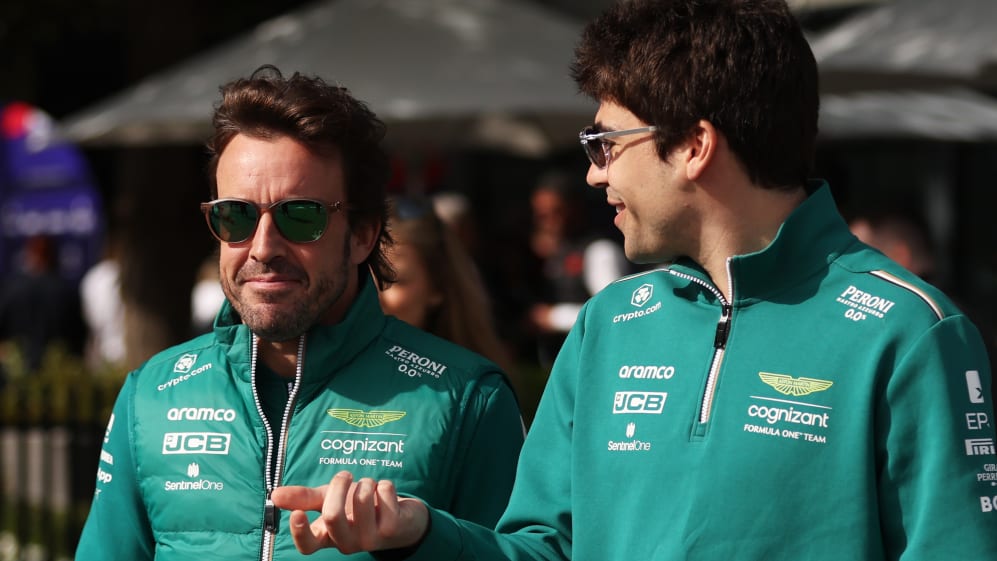 Lance Stroll has enjoyed working alongside his new Aston Martin team mate Fernando Alonso so far this season, as he praised the two-time world champion's commitment to getting the best out of himself and the team each weekend.
Alonso joined the Silverstone-based squad at the start of the season, and has gone on to finish in third place in four of the opening five races this season – with he and Stroll helping Aston Martin sit second in the constructors' standings on 102 points.
BARRETTO: Aston Martin look on course to become winners – but can they get there before time runs out for Alonso?
While their performances behind the wheel of the AMR23 have received plenty of plaudits this year, the great relationship between the two drivers has also been a hot topic in the paddock so far.
Alonso especially has been heard on the team radio telling his engineer to inform Stroll of which brake balance to use in Baku, before praising the Canadian's overtaking in Miami, as he watched along on the big screens.
Speaking in Miami about his relationship with Alonso, who he has known since he was 12 years old, Stroll said: "I wouldn't say we had a relationship back when I was 12. I was just a fanboy. But yeah, there's a great dynamic in the team at the moment.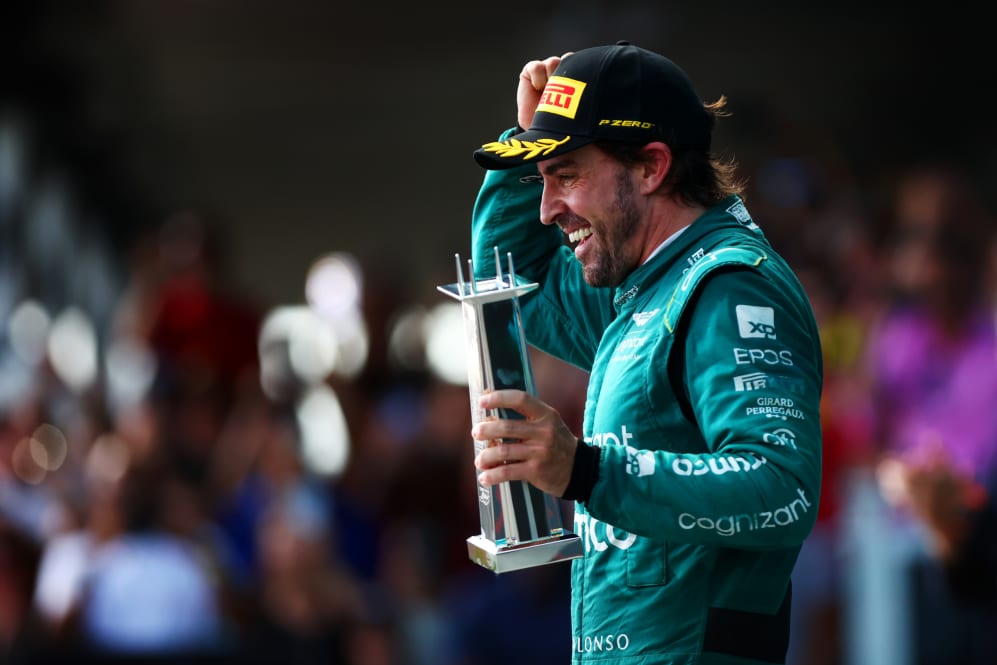 "I definitely enjoy working alongside him. He's incredibly talented, knowledgeable, experienced, and hungry to get the most out of himself every day. I have a huge amount of respect for him, because he's been doing that for a long time.
TREMAYNE: Alonso's re-emergence is the feel-good story of 2023 – and his best chance of a win is coming soon
"He's been at the top of his game for… how many years has he been in F1 now? Like, I don't know, more than 20 years? So, I think just to see that determination and focus and motivation every day, I have a lot of respect for that."
He added: "And, yeah, we have a great synergy in the team and the car's been really nice to drive. I think we've been having a great relationship, and the sense that we're both trying to get more out of the car, every weekend.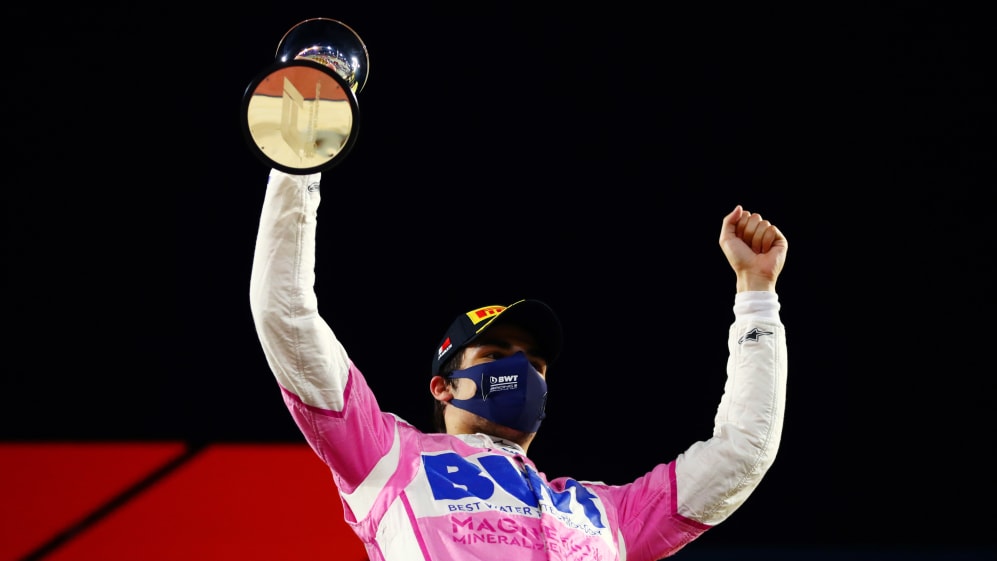 "As a team, collectively, just trying to come up with more ideas, and just better ideas and how to improve the setup, make it even better. I think that dynamic has been really good."
BEYOND THE GRID: Dan Fallows on directing Aston Martin's rise from midfield battlers to podium finishers
While Alonso has made it in to the top three on four occasions so far this year, Stroll has yet to make his way onto the rostrum in 2023. But the three-time podium sitter – who last finished on the podium at the 2020 Sakhir Grand Prix – admitted it is a target.
"Yeah, it is a long time ago," said Stroll. "I mean, you know, I definitely want to be on the podium. But I'm just going to keep driving my car as fast as I can and, if it happens, then it happens and great. My job behind the wheel stays the same."