'I have full confidence in the project' – Sainz vows to give 'absolute best' to help Ferrari win again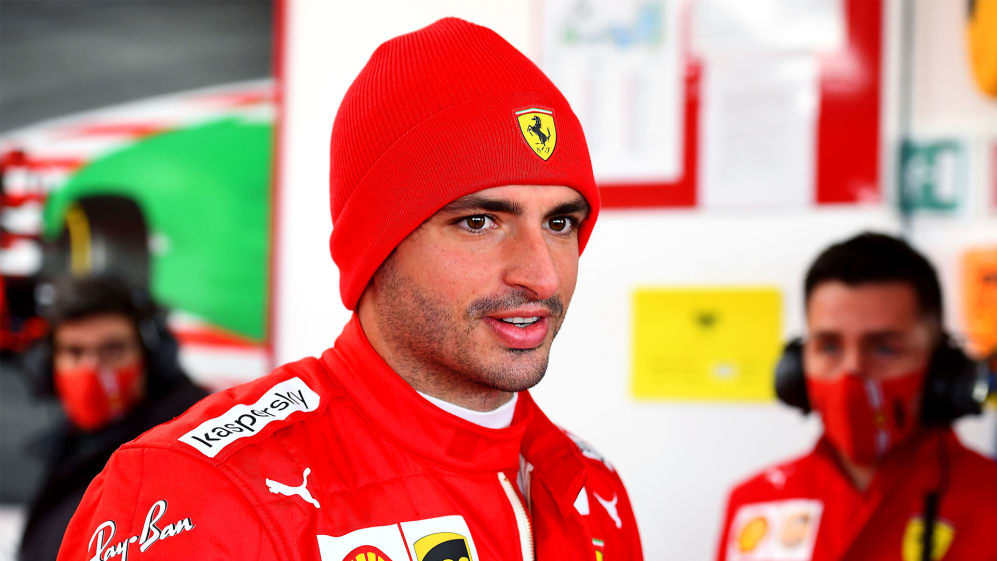 Sixth in the constructors' championship in 2020 was Ferrari's worst finish in 40 years. But with Carlos Sainz having been signed to the Scuderia to stop the rot and help Ferrari become winners once more, the Spaniard is backing both himself, and his illustrious new team, to come out on top again.
Sainz got his first ever taste of Ferrari machinery when he tested a 2018-spec SF71H at the marque's Fiorano test track in Maranello last week, completing more than 150 laps across two days of running. And speaking after the test, Sainz described the "great honour" of having been selected to drive for Formula 1's most iconic team – while revealing his hopes of one day becoming a world champion with Ferrari.
READ MORE: Sainz hails 'special moment' as he completes 'extensive' debut test with Ferrari
"As a racing driver, it's a great honour and a big responsibility, that I really look forward to experiencing and embracing," said Sainz of driving for Ferrari. "Since the very first day I started racing, I only had two targets in mind: to become a Formula 1 Grand Prix driver and to win the World Championship.
"After achieving the first one, all my focus and efforts are invested in trying to achieve the second target – and there is no better place than Ferrari to go for it."
Like his hero Michael Schumacher in 1996, Sainz arrives at Ferrari during a fallow period for the Scuderia, who failed to secure a victory for the first time since 2016 last year, as they finished three places below Sainz's previous team McLaren in the 2020 constructors' standings.
READ MORE: Ferrari listened to all Sainz's team radio messages before hiring him, reveals Binotto
But Sainz pledged to give it his "absolute best" to help Ferrari get back to "where it belongs" as soon as possible – even if he conceded that the process wouldn't be the work of a moment.
"The ambition is to help create a winning team, bring the Scuderia back to the very top where it belongs and win the World Championship," said Sainz, who will partner Charles Leclerc in 2021, for Ferrari's youngest line-up since 1968.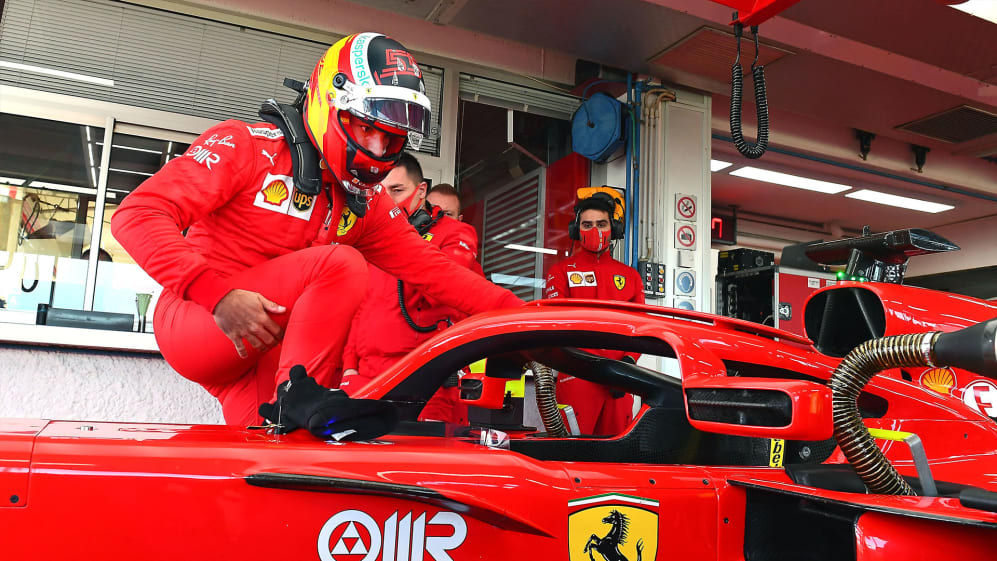 "Every single team goes through difficult moments at some point, it's part of Formula 1," he added. "What really matters is the ability to bounce back. History shows that teams that won in the past are capable of being competitive once again. Ferrari is the most successful team in the history of our sport and there is a reason behind that. If there is a team on the grid that can fight back to the top, it is Ferrari.
READ MORE: 'They will have equal opportunity' – Leclerc and Sainz free to fight, says Binotto
"I have full confidence in the project and, even though the process might take some time, I'm sure the team will eventually return to its winning ways. What you can be sure of is that I will give my absolute best to help shorten that process as much as possible."
Sainz will get to drive the 2021-spec Ferrari – set to be called the SF21 – in pre-season testing on March 12-14 in Bahrain, ahead of the start of the season at the same venue on March 26-28.