'They will have equal opportunity' – Leclerc and Sainz free to fight, says Binotto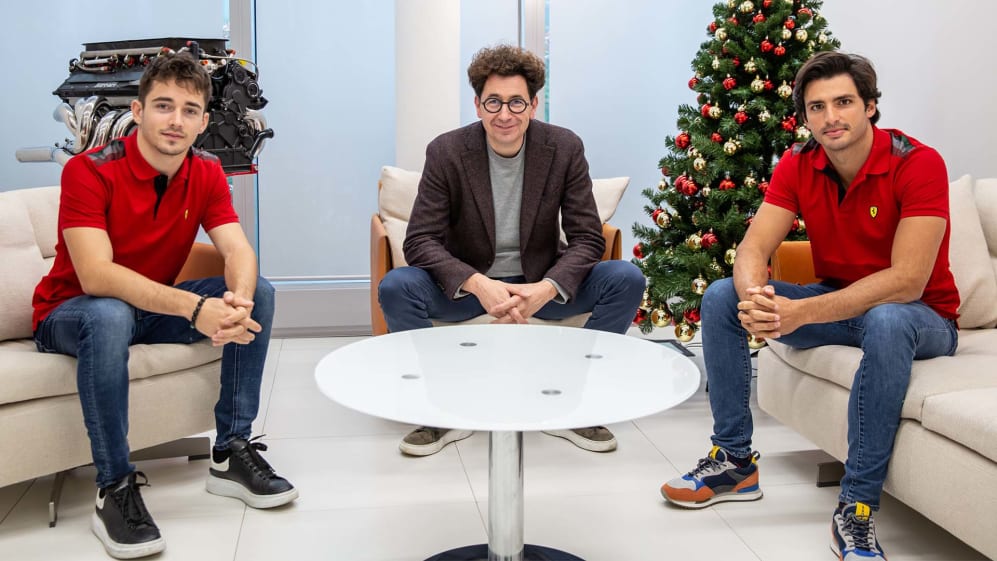 New Ferrari team mates Charles Leclerc and Carlos Sainz will have the freedom to fight each other and have "equal opportunity" this season says their boss Mattia Binotto…
Sainz joins Ferrari after two years at McLaren to replace Aston Martin-bound four-time world champion Sebastian Vettel alongside Leclerc, forming Ferrari's youngest line-up since 1968.
READ MORE: Ferrari line up old-spec car test for Sainz, but no such luxury for Vettel or Ricciardo with their new teams
In the past, Ferrari have run a number one and number two driver strategy, such as with Michael Schumacher and Rubens Barrichello. Vettel was their lead driver when Leclerc joined, but the latter's form led to them switching strategy and letting them race each other freely.
And despite Leclerc being on a longer term contract, and a rising star at the team, he will not have any preferential treatment compared to Sainz, with Binotto saying he will only consider team orders later in the season if only one driver is in a position to achieve their goal.
READ MORE: Leclerc 'very happy' with personal performance in 2020, despite Ferrari's struggles
"There is nothing written in the contract of Charles being the [team] leader," said Binotto. "The two will be free to fight on track.
"It's important that they are not damaging themselves, that is clear, but I think that they will have equal opportunity, certainly at the start of the season.
"Our top priority, as I said in the past and will remain, is to optimise the team's points. So it may be that in some races, it will be important that the two are somehow helping team decisions or accepting team decisions in order to optimise what is the team's interest.
"And by doing the team interest I think we are prevailing and we are helping the drivers' interest as well.
READ MORE: 'I need to pick my fights better' – Leclerc targeting Lap 1 improvements in 2021
"Later in the season, if there will be a clear advantage of one driver to the other and that one of the two drivers may achieve an objective which is not possible for the other, I think it will be an open discussion between the two.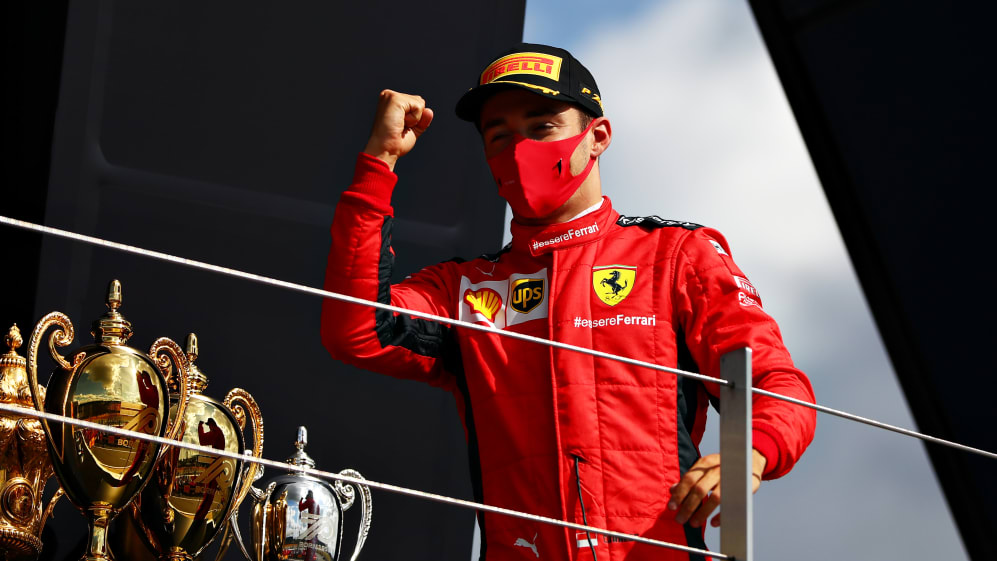 "Then, let's see how we can eventually help each other but still to the benefit of the team. But optimising the team points is the first priority."
READ MORE: Why Ferrari chose Sainz – and why he shouldn't be cast as Leclerc's wingman
Ferrari endured their worst season in 40 years last term as they ended up a lowly sixth in the constructors' championship, with Leclerc – who scored two podiums to Vettel's one – achieving the lion's share of the points.
Can a revitalised line-up – that will be permitted to go wheel-to-wheel – help improve the Prancing Horse's fortunes this year? Sainz will certainly be hoping to make a difference, and the Spaniard revealed on Friday that he had started work at Maranello, including getting his first taste of the Ferrari simulator.
Oops! Error retrieving Twitter post