'I've hit it on the head each time' – Hulkenberg on qualifying streak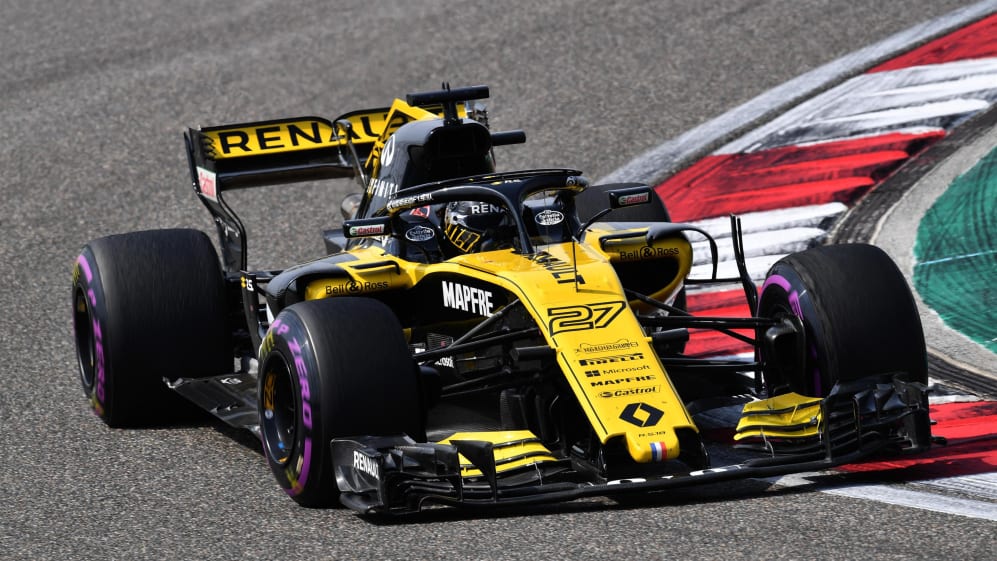 Stepping up when it matters. Nico Hulkenberg certainly knows how. The Renault star is on an impressive qualifying streak right now, having started seventh on the grid in the last six races, dating back to last year's Mexican Grand Prix.
Add to the equation that only once in the last 27 races has the German been out-qualified by a team mate and it's no surprise he believes the current generation of cars has allowed him to flourish on the track.
"I think I have just managed to hit qualifying on the head each time," said Hulkenberg when asked in Azerbaijan on Thursday about his current Q3 form.
"I quite enjoy qualifying and getting out there when it counts – and putting the lap together. I feel in the last 20 or so races I have also had a car that allows me to do that and gives me the support that a driver needs.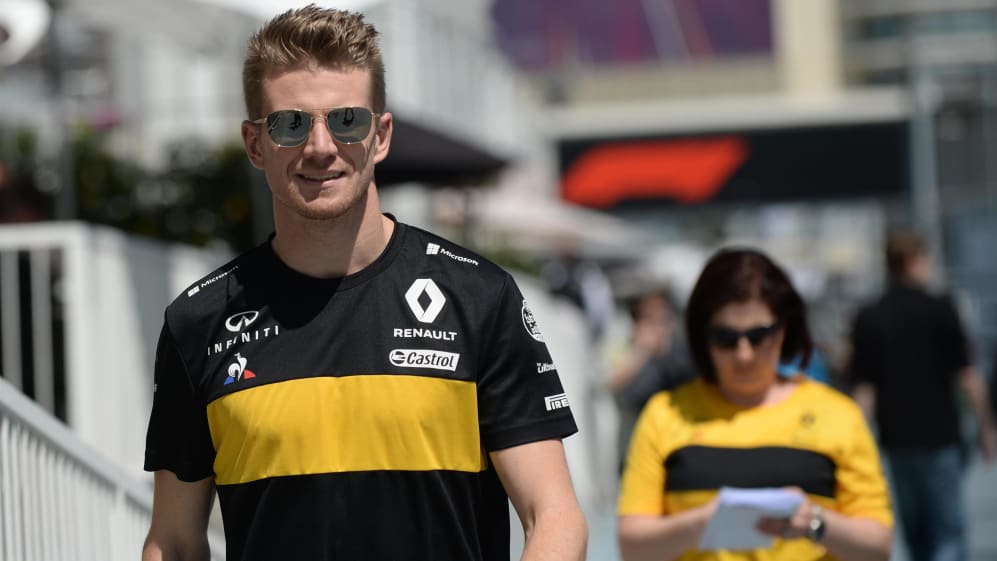 I enjoy getting out there when it counts – and putting the lap together
"Since last year, with this generation of cars, when you have the downforce, you've got more grip to work with. It's just been a bit more fun and probably helps the way I drive also, a little bit."
The 30-year-old is clearly on a high – he is seventh in the drivers' standings – but rather than look to catch the likes of Kimi Raikkonen and Daniel Ricciardo, he wants to focus on helping his team get ahead of Haas and McLaren in the race to finish fourth in the constructors' championship.
"For now it's more, like you say, about Haas and McLaren, these kind of teams, to try to keep them at bay but it's very tight.
"Each weekend will be a bit different depending on the tyre compounds, different tracks and layouts. What favours one car more than another one.
"But for sure it's a big development race in the midfield also. We're trying to get ahead but we still have a lot of areas to work on to catch all the three guys ahead."
While keeping his feet firmly on the ground, Hulkenberg admits his recent exploits on the track have been fun, and have ultimately lifted spirits around the whole team.
"It's definitely fun if you have a good couple of races and straightaway you get a couple of points and good results on the board.
"For sure that helps yourself, you know, but also the whole team, all the people who are working hard; back in the factory, it puts a spring in their step and helps to create a good atmosphere and motivation inside the team."
Hulkenberg is currently level on 22 points with Fernando Alonso in the drivers' standings, and will look to move ahead of his McLaren rival in Baku this weekend.