'I just had an itch to play old games' says Hamilton after retro console video sends internet wild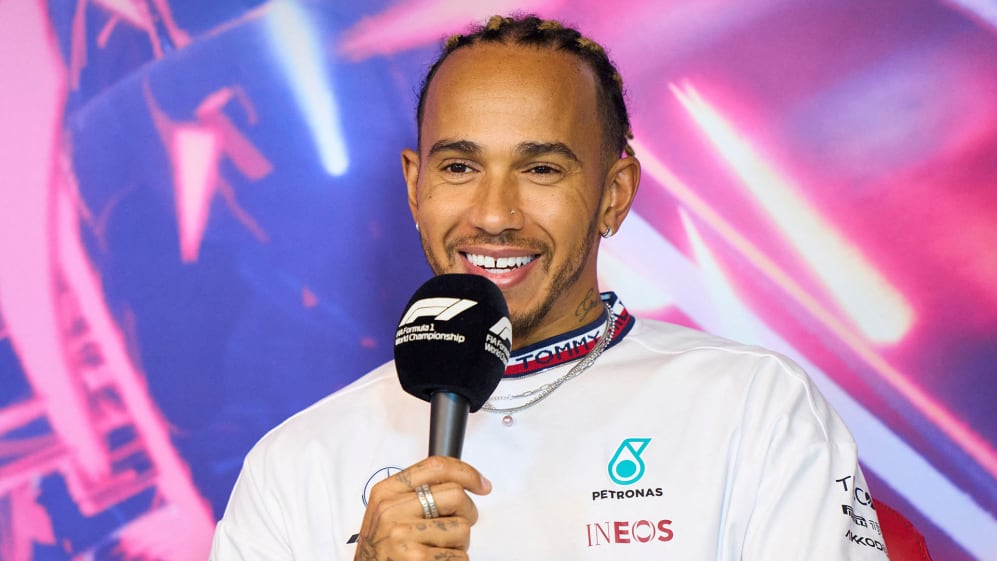 Lewis Hamilton's Instagram went into overdrive ahead of the 2022 Canadian Grand Prix, as he posted a video of him playing a retro racing video game, with Hamilton revealing in Montreal that he'd felt the need to scratch an 80s console itch.
Over 1.1 million Instagram users liked the video of Hamilton tackling Ayrton Senna's Super Monaco GP II on a Sega Genesis console he purchased upon arrival in Montreal, with Hamilton posting on Instagram: "I loved this game as a kid and still do now. Still holds up! Naturally I got super competitive with myself. My personal best right now is a 49 second lap, pretty sure I can beat that tho. That was only after a few tries. I'll let you all know when I beat it."
WATCH: Take a virtual reality ride around the Circuit Gilles-Villeneuve with F1 22
And speaking in Friday morning's press conference, Hamilton revealed why he'd been moved to make his impulse buy in Montreal.
"I just had this itch to play old games!" said Hamilton. "I've just recently bought an old Nintendo 64 – actually no, I didn't buy it, I found it in my storage and then I went and got GoldenEye. Then when I landed, I went to get Mario Kart but they didn't have the Nintendo 64, so I bought... a Sega Genesis. And then they had the Senna game there, so I was like, oh, that's perfect. So I've been spending the last couple of nights driving the Senna game. But I'm not that quick on it."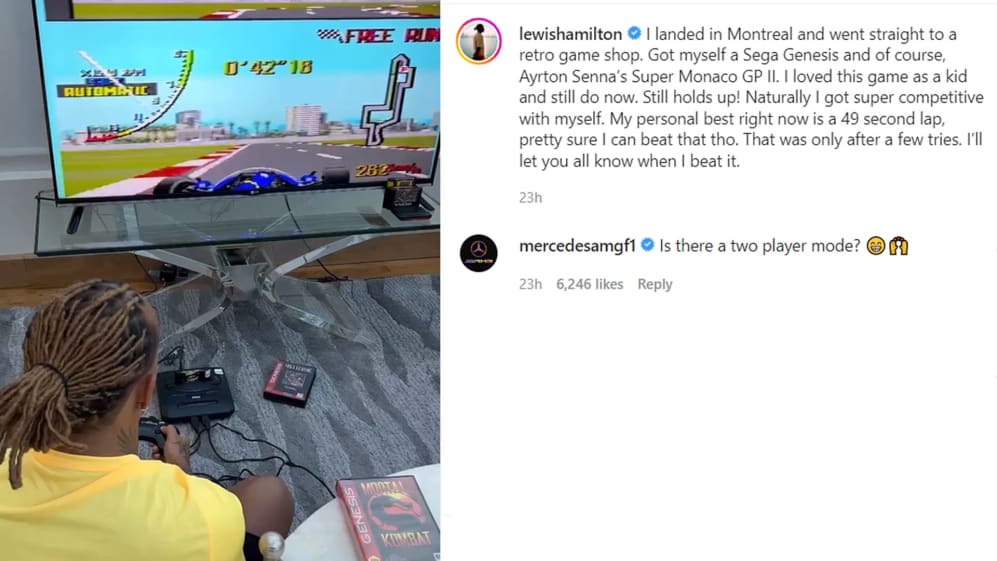 Asked cheekily by Max Verstappen, sat next to him in the press conference, whether he'd suffered any porpoising issues on the game, Hamilton laughed: "No, no porpoising!"
READ MORE: FIA to introduce measures to control porpoising in the interest of safety
Looking ahead to this weekend's action, meanwhile, Hamilton revealed what it meant to him to return for a race in Montreal for the first time since 2019 – with Hamilton having secured his first win and pole here back in 2007, while he's gone on to take six poles and seven victories here overall.
"It's very special coming back to Montreal," said Hamilton. "It's great to see the people, the city, great to see the energy throughout the city as you're going through. I remember my first time here, and my first Grand Prix win here, my first pole in 2007, so it's always special when I come back here. My Dad called me and we reminisce about these sorts of things. So it's great to be back. I can't wait to drive this track, because the track is awesome, I just hope our car's better this weekend."