'I just struggled so much' says Gasly after leaving home race without points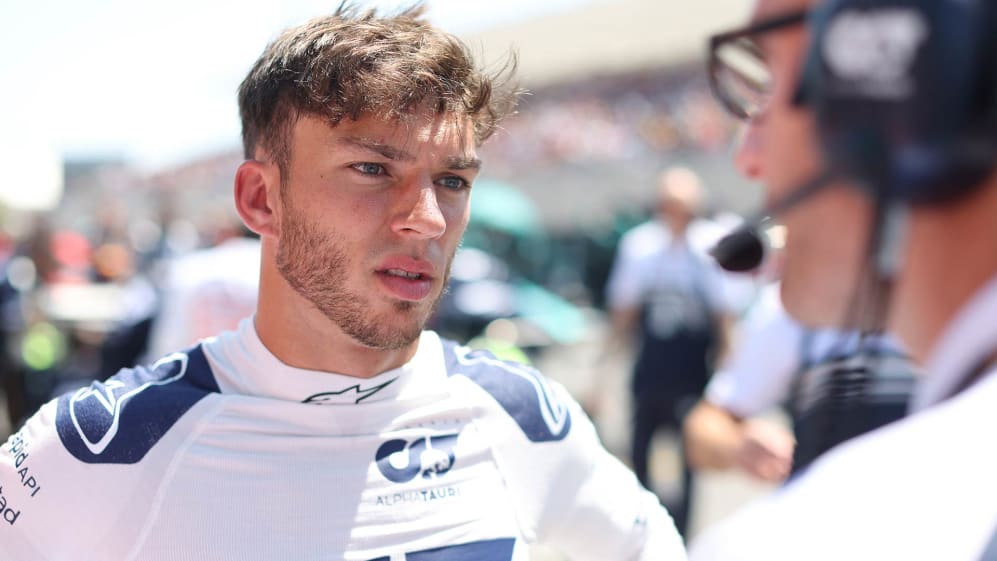 Pierre Gasly didn't have a home race to remember, despite the fans turning out in their thousands to cheer him on at the French Grand Prix...
Running a raft of new upgrades on his AlphaTari AT03, Gasly's top 10 pace on Friday evaporated across the weekend – and he cut a disconsolate figure after the race, having finished P12.
"I'm not going to lie, I'm obviously disappointed not to make it to the points. We tried everything we could inside the car but we were just too slow," he said, sweat dripping from his brow as a visible indicator of how hard he'd worked to try and make it to the top 10 from P14 on the grid.
"I'm just disappointed; I wanted to show a better performance in front of my home crowd. I tried my best but unfortunately it wasn't enough to score points."
READ MORE: 6 Winners and 5 Losers from the French Grand Prix – Which drivers shone at a sunny Circuit Paul Ricard?
When asked whether the upgrades had at least made some positive difference, Gasly said that he hadn't yet seen the benefit from them, but would be sitting down with the team before Hungary to try and work out why.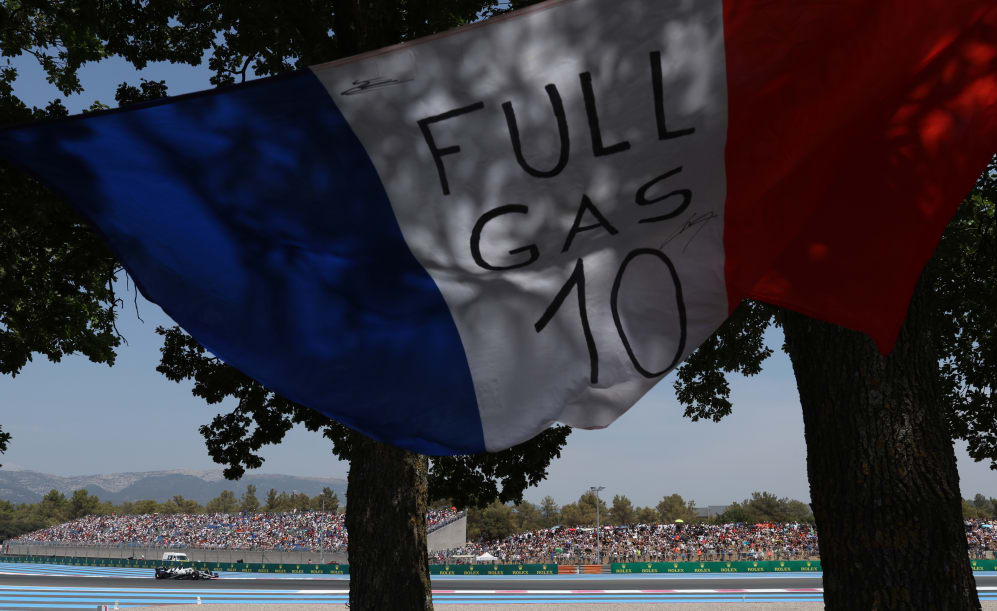 "We expected to make a bigger step forwards. There was a really positive Friday, now I feel there was a big step down on Saturday and again today, I just struggled so much, a lot of sliding everywhere, just literally didn't have the pace and the grip to do much."
As disappointed as he was, at least he finished the race – unlike his team mate. Yuki Tsunoda was the innocent party on Lap 1, when Esteban Ocon got up on the kerbs into Turn 8 and appeared to understeer into the Japanese racer, tipping him into a spin. Tsunoda had to watch the whole field stream past before he could right himself, and although he managed to continue for a handful of laps, it was soon clear that the damage was too great to continue.
READ MORE: 'I'm losing too many points' says Leclerc as he takes blame for 'unacceptable' mistake that cost him lead in France
"I think I left enough space up to Esteban," a frustrated Tsunoda said. "I watched back the onboard and there was clearly room. He lost control on entry and he must have smashed into me. Looking at the race, I think top eight was possible, so just real shame what happened today."
Ocon was deemed at fault and handed a five-second time penalty for causing the collision, but that was no consolation for Tsunoda, who recorded his second DNF of the season.
"It ruined our whole race and five seconds is not enough in the end, when he continued with no damage, even getting some points. I know in racing these things happen, but it is such a shame, especially after such a good qualifying, and I feel bad for the team, also everyone back at the factory, to have it end like this after all the work they've done."
HIGHLIGHTS: Relive the action from a dramatic French Grand Prix, as Verstappen capitalises on Leclerc's misfortune