'I just want to get back in the car and try again' – Norris keen to put Sochi heartbreak behind him in Turkey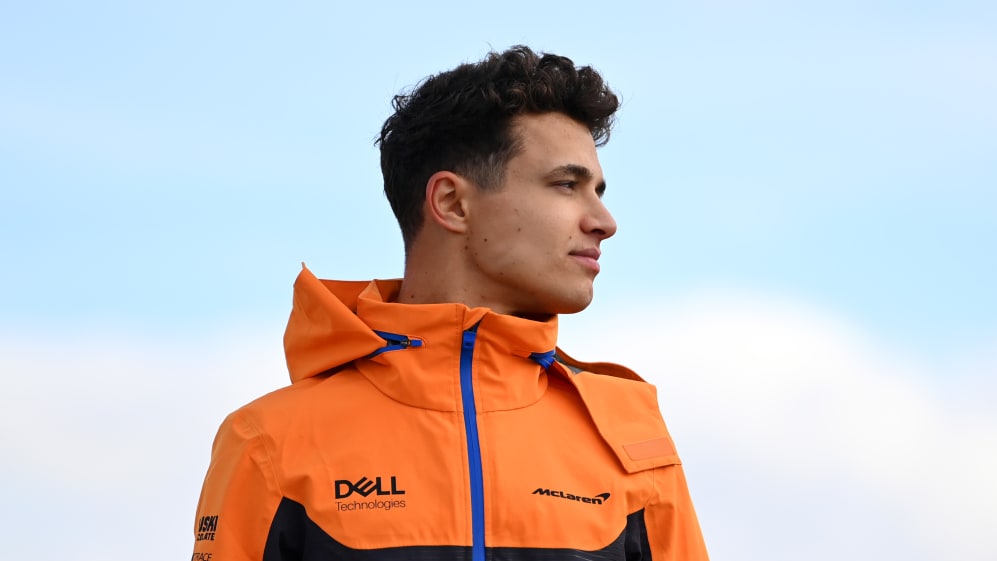 Lando Norris was all smiles as he strolled into the Istanbul Park paddock, the McLaren driver saying on Thursday that he's excited to get back in the car and go again after his maiden victory slipped through his fingers at the last race in Russia.
Norris was comfortably leading the race in Sochi when the heavens opened and his decision to stay out on the slicks proved to be the wrong one, dropping him down the field and he crossed the line seventh.
READ MORE: 'You learn more from the hard moments' – Norris on how he's getting over his Russian GP heartbreak
The Briton has since spoken of how he was quickly able to see the positives, telling F1.com how he reckons he'll be able to react better when he finds himself in the position in the future. His focus now was on getting his season back on track in Turkey.
"[I'm] very [energised and excited for this weekend], we've come off the back of two very good weekends, both from Italy and of course Russia, especially with how Russia ended I just want to get back in the car and try again," he said.
"It's not going to be a guarantee or anything that we'll be able to do as well, we might not score another pole position or be able to get on the podium necessarily but we can still have a good weekend, get some points on the board and that's the aim for this weekend."
McLaren have been in contention at the front for two successive races now, with Daniel Ricciardo leading home Norris for a one-two in Italy, but Norris is wary of getting carried away by those two strong performances.
READ MORE: Lando Norris on his karting quest to find the next Lando Norris
"I don't know what kind of places we'll be really strong at, what places we won't be," he said. "I would say I don't think we were expected to be quite as good in Russia as what we were as well so for us it's just waiting and seeing.
"The anticipation is a nice thing in a way, but we're not in a situation where we can say: here we're going to be really good, here we're going to be very good. We have a rough idea but just going out and driving, things can always change and the confidence of a driver can always change massively, we'll see this weekend if we have another good one."
Norris currently sits fourth in the drivers' standings, 19 points clear of Red Bull's Sergio Perez and 12 adrift of Valtteri Bottas in the Mercedes.