'I lost faith that it was ever going to happen' – Ricciardo happy as former Renault boss Abiteboul completes tattoo bet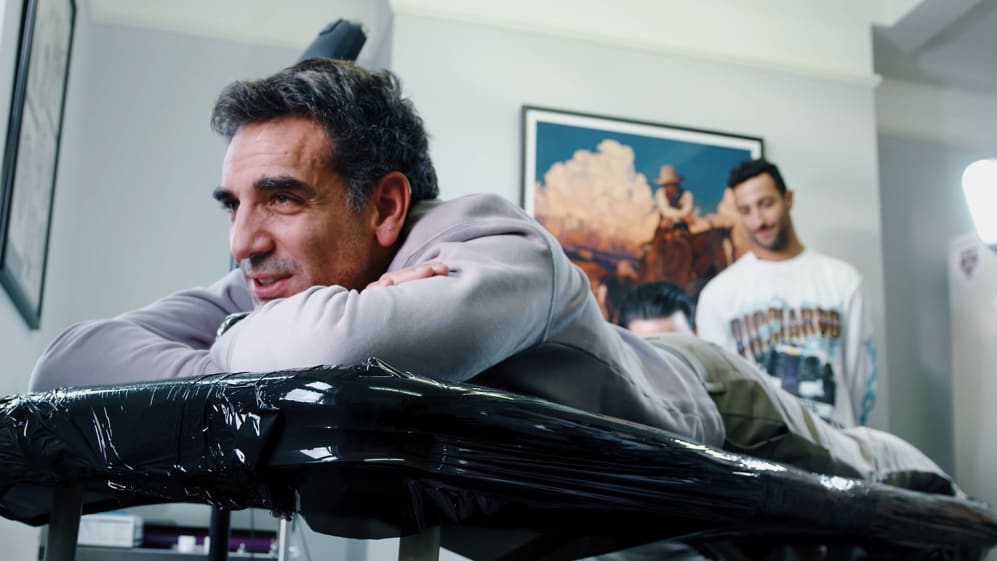 The long-awaited tattoo appointment for ex-Renault boss Cyril Abiteboul has finally taken place, as the Frenchman went under the needle with his former driver Daniel Ricciardo watching on – more than a year after the Australian scored a podium at the Nurburgring.
Abiteboul bet Ricciardo that if the Australian scored a podium for Renault in 2020, the Team Principal would get a tattoo. Ricciardo duly obliged, finshing third in the 2020 Eifel Grand Prix last October (and again in November's Imola race). Yet, after Abiteboul left the team and Ricciardo switched to McLaren, it seemed the bet just wouldn't be satisfied.
Until last week, that is, when Abiteboul finally got his ink, joining McLaren Team Principal Zak Brown in Ricciardo's tattoo crew.
WATCH: Ricciardo gets behind the wheel of Dale Earnhardt Sr's NASCAR stock car in Texas
"I was just worried that it became so long that it was… irrelevant," said Ricciardo, speaking ahead of the Saudi Arabian Grand Prix in Jeddah. "It was hard with travel, Covid, just trying to tee up the times. I thought if it gets too long, we might just forget about it but it seems everyone was pretty excited for it.
"It's a real thing. Zak [Brown] and Cyril are now stamped for life. It was good because a lot of people I think lost faith that it was ever going to happen but we got there, it was a good time. There was definitely some negotiating – design, size and all those things – but actually in the end, pretty happy with the result," he added.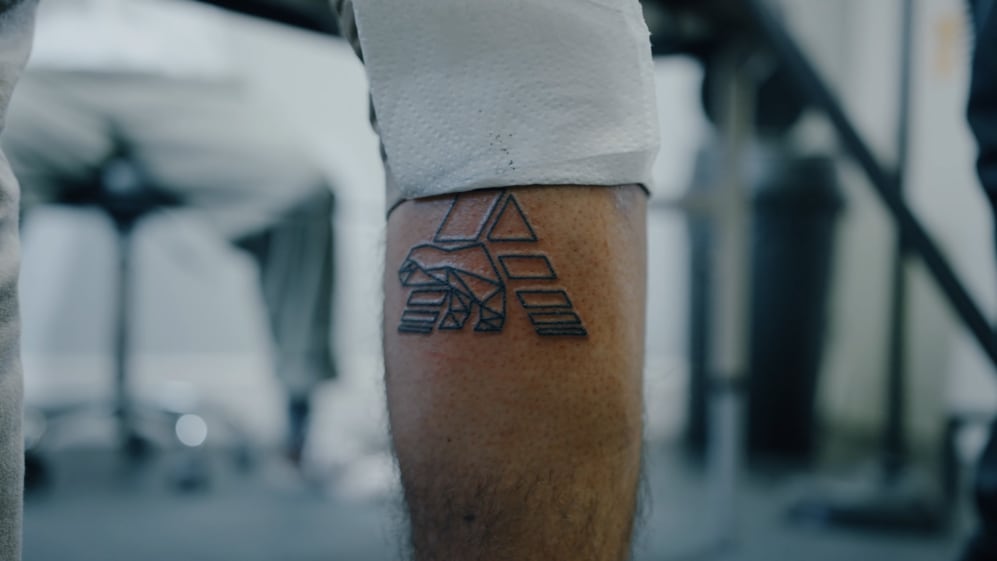 Ricciardo not only oversaw Abiteboul get a tattoo, but the McLaren driver also inked the tattoo artist himself. And tattoo fan Ricciardo admitted he was "envious" that Abiteboul went under the needle.
"I was a little bit envious because any time you go to a tattoo parlour you get that nervous excitement, because you're going to leave with something you didn't have. But I was excited for Cyril, it was the first one [for him], so it's a big deal and I ended up actually giving the artist a tattoo, so that was my release for the day.
"I tattooed the tattoo artist. Pretty terribly but yes. What did I give him? I gave him a '3'. So anyway... I left happy and fulfilled."
Ricciardo of course made another bet with his current boss Brown, who gave the Australian a drive in his hero Dale Earnhardt's stock car at the United States GP after the Ricciardo won the 2021 Italian Grand Prix. And Brown got a Monza-themed tattoo after his team's one-two.
The video of Abiteboul's session is available on Ricciardo's YouTube channel.