'I messed up' admits Russell after Lap 4 off in Styrian GP – but says 'slow' car was bigger problem
George Russell put his hands up and took responsibility for an error on Lap 4 of the Styrian Grand Prix that sent him off into the gravel and down the order from a career-best starting position of 12th – but added that it wasn't his mistake that cost him and Williams a chance for their first points of the season.
After the Safety Car – that came out due to a spectacular opening lap collision between the Ferraris – returned to the pits, Russell found himself defending from Kevin Magnussen on the restart at Turn 6. He explained that the Haas driver passed him, forcing him to the outside of the corner and into the gravel.
READ MORE: The Winners and Losers of the 2020 Styrian Grand Prix
"First I think apologies to the team," he said after the race. "I completely messed that up at the start. [I] made a good start, maintained the position and I was just trying to hold position at the outside of Turn 6 and just completely lost it.
"There was no grip out there. I need to say apologies to the team, and I'll bounce back next week."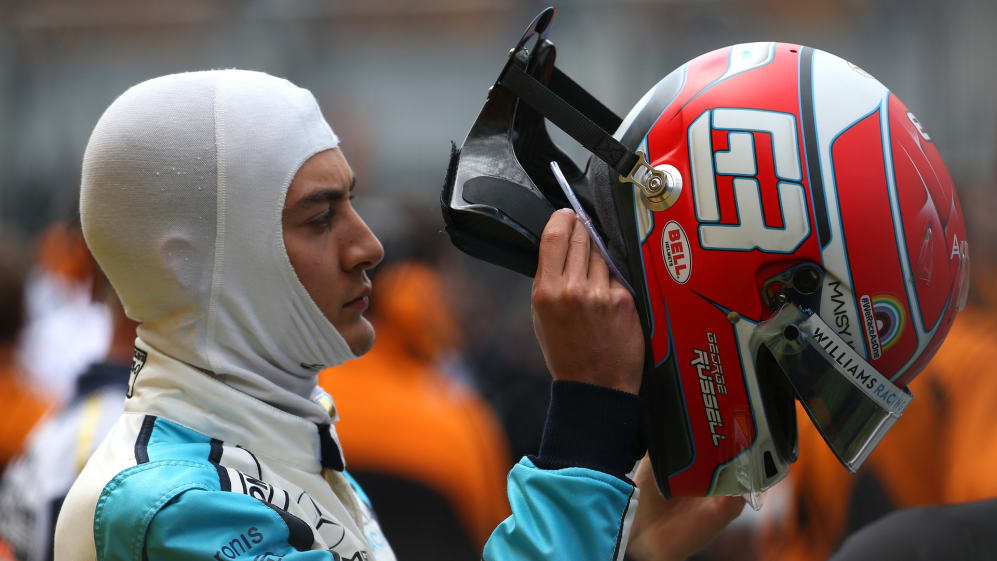 The 22-year-old – who has yet to score a point in F1 after last year's Williams car proved disappointingly uncompetitive – eventually finished 16th. But how much did his early off into the gravel trap affect his race?
"Not a huge amount, to be honest," he replied. "Our pace was particularly slow today. It has been now for two weeks in a row. [We] came into these two race weekends, we thought our race pace would be stronger than our quali pace and it has absolutely turned out to be the opposite way.
READ MORE: 'We can't hide behind the collision' says Binotto after 'worst conclusion to a very bad weekend'
"We need to understand that and improve, and like I say, just hands up and apologies to the team."
Williams head to Hungary next, where their last top-10 finish came with Valtteri Bottas's P9 finish in 2016. Since then, points have eluded them at the Hungaroring.