Feature
The Winners and Losers of the 2020 Styrian Grand Prix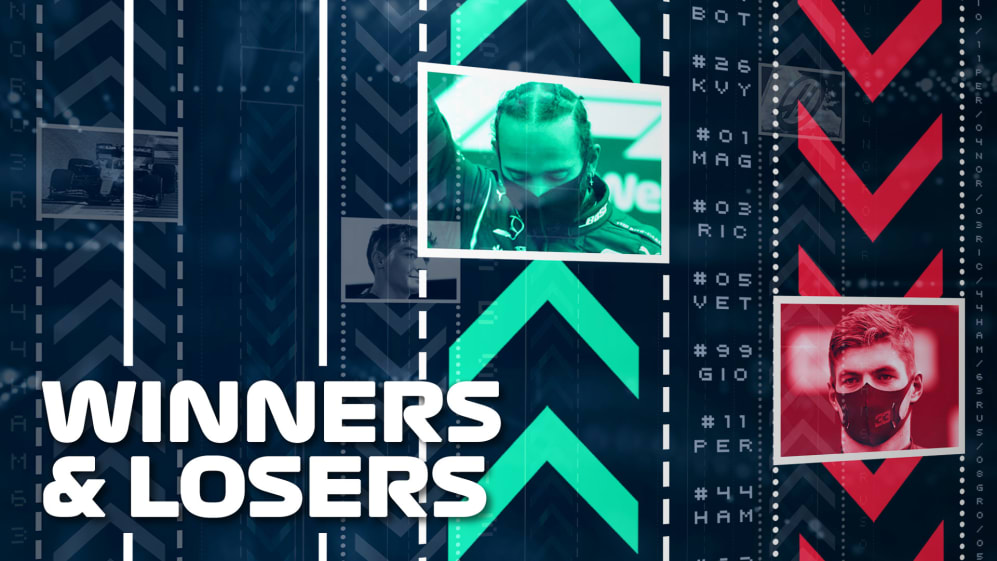 On Sunday the Red Bull Ring played host to a Formula 1 race for the second successive week, this time under the Styrian Grand Prix banner, and the Austrian venue delivered another cracker. We pick out the winner and losers…
Winner: Lewis Hamilton
Sublime. That was one of many adjectives you could have used to describe Lewis Hamilton's qualifying lap in soaking conditions on Saturday, as he secured pole position by 1.2s. The Mercedes driver was in another league.
READ MORE: Styrian GP victory 'a great way to bounce back' after opening weekend struggles, says Hamilton
On Sunday, he was able to build a gap at the start over Max Verstappen and then manage the pace efficiently, never needing to hit his top gears. It was a controlled and dominant performance from the reigning world champion.
The victory was his 85th, just six short of Michael Schumacher's all-time record, and his 51st from pole position. It was also his 152nd podium, moving him to within three of Schumacher's record of 155. After a tricky opening weekend of the season, Hamilton was back to his very best.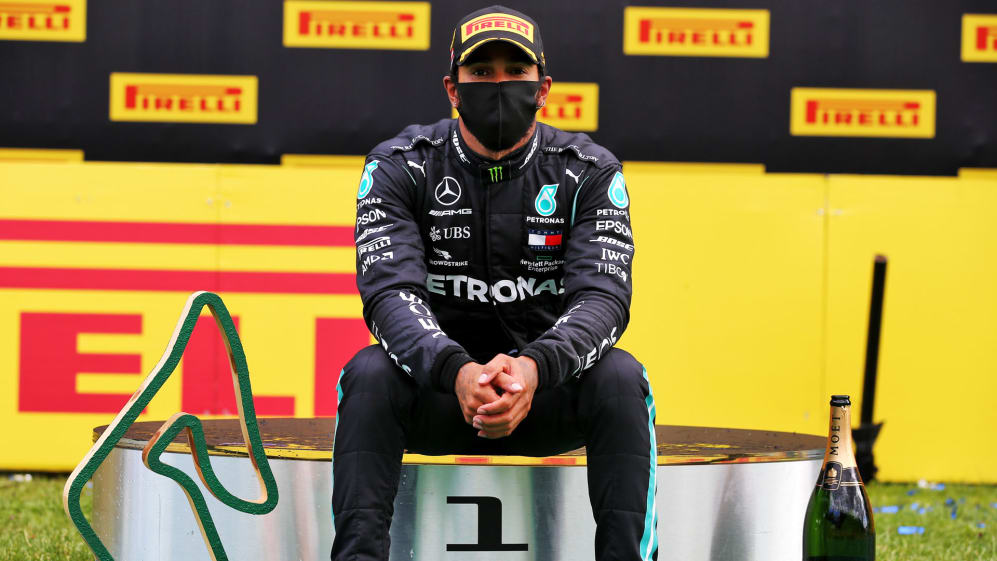 Loser: Sebastian Vettel
Fifteenth in the drivers' championship with just a solitary point from two rounds was not how Sebastian Vettel would have expected to start his final campaign for Ferrari.
READ MORE: 'We can't hide behind the collision' says Binotto after 'worst conclusion to a very bad weekend'
A lack of performance in the first race was his own fault, but the four-time world champion was blameless during the Styrian Grand Prix, as his team mate Charles Leclerc tried an audacious lunge up the inside at Turn 3, then slid into Vettel, ripping off his rear wing and ending the German's race.
There were some rays of hope for Vettel this weekend, in that he found a better balance with the car, and felt the upgrade package was a step forward, but he can't afford results like this as he searches for a drive for 2021.
Winner: Lando Norris
Not even physical pain could stop Lando Norris deliver a coming of age performance for the second successive race, the McLaren driver stretching out his opening stint on the softs to give him fresh medium Pirelli tyres later in the race.
READ MORE: WATCH: Enjoy Lando Norris' incredible P8 to P5 charge on the final two laps of the Styrian GP
The Briton then utilised that advantage to fight his way up through the field, having started ninth after a three-place grid penalty for failing to slow sufficiently under yellow flags, to fifth – with three of his overtakes inside the final two laps.
It was a remarkable performance, not least because he was taking painkillers for pain suffered when he braked during Friday practice, and means he retains third in the drivers' championship standings.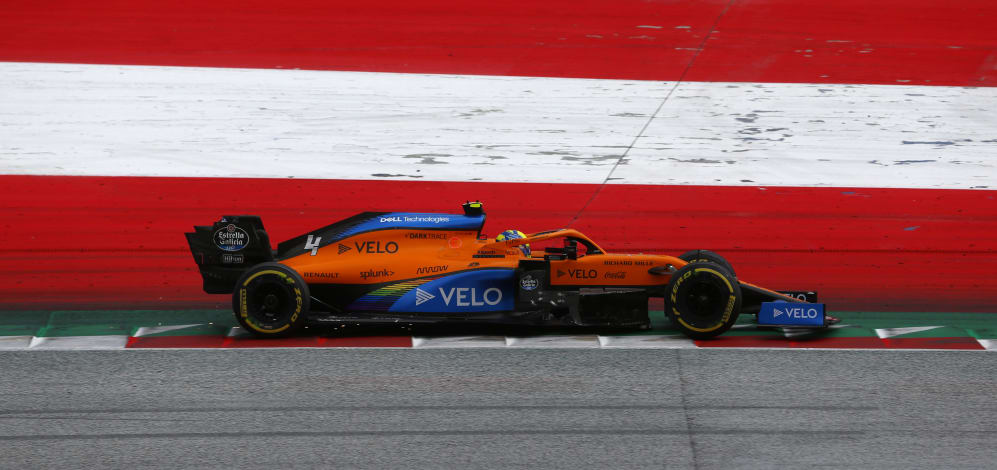 Loser: Charles Leclerc
Charles Leclerc was a star of 2019, his first season with Ferrari, but the Styrian Grand Prix weekend was not his finest hour. The Monegasque struggled in qualifying to miss out on Q3 and was handed a three-place grid penalty to compound his misery for impeding AlphaTauri's Daniil Kvyat.
Keen to make up for lost ground, he attacked in the opening sequence of corners, but was overambitious with his attempt at a pass on Vettel, breaking his own front wing in the process.
READ MORE: 'I let the team down', says Leclerc as he accepts blame for first-lap clash with Vettel
Though he pitted for a fresh nose, the damage was too high and he was forced to park the car.
That meant both Ferraris failed to reach the chequered flag for the second time in four races, after Vettel and Leclerc also collided in Brazil last year.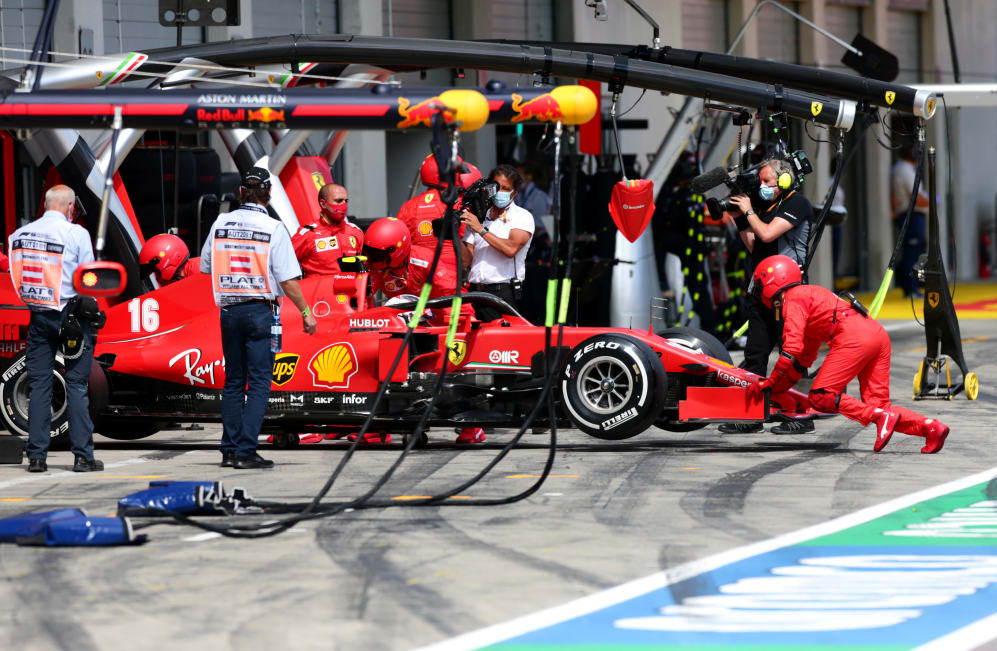 Winners (for now): Racing Point
Racing Point continued to deliver on the promise of winter testing, with Lance Stroll and, in particular, Sergio Perez showing the true pace of the car in dry conditions.
The duo struggled to get the best out of the RP20 in a wet qualifying, but on Sunday, Perez fought his way through the field brilliantly to finish sixth – which should have been fifth and maybe even fourth if he hadn't made contact with Alexander Albon when trying to pass the Red Bull driver.
READ MORE: I was 'very lucky' to only lose one position on final lap admits Perez after Albon clash
The damage incurred dropped him to sixth, just 0.066s clear of team mate Stroll, but the fact they were racing a Red Bull was an impressive feat and they now sit fourth in the constructors' championship. The success was tinged, though, with the stewards deeming Renault's protest concerning the legality of the RP20 admissible, triggering an investigation. Watch this space.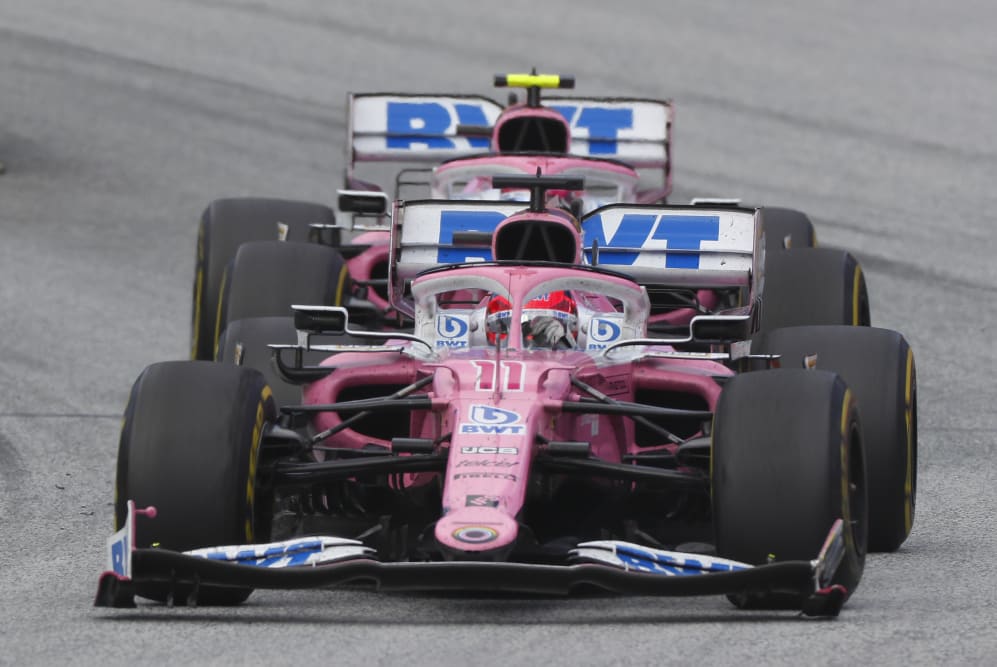 Losers: Renault
The weekend started positively as both Esteban Ocon and Daniel Ricciardo made it into Q3, but despite an improved overall performance of the car, the race wasn't kind to them.
READ MORE: 'He forced us both off the track' – Ricciardo frustrated with Stroll move as race 'falls apart' in last two laps
Ocon retired with the same problem they encountered last week. Worryingly, the examined the parts at Enstone and sent it back to the track but admit they clearly missed something following a repeat of the failure.
Sure Ricciardo finished eighth, so it was some points on the board, but he lost a couple of positions in the closing stages – and this team had expected to be performing better after a strong pre-season.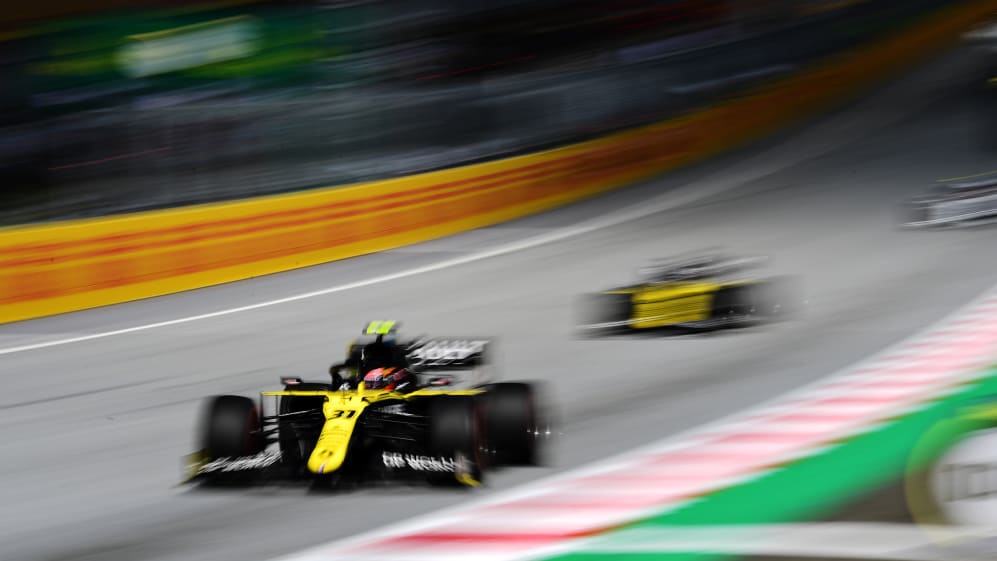 Winner: Alex Albon
Qualifying half a second behind his team mate Verstappen was not ideal, nor was struggling for performance in the opening stint of the race as his Red Bull team mate comfortably held position.
READ MORE: 'I was having Hamilton flashbacks!' – Albon pleased to survive late Perez assault on P4
And though he finished 11 seconds adrift at the flag – which would have been considerably more had Verstappen not made a late stop to try an attack on fastest lap – fourth place still equalled his career-best finish.
Sure, Red Bull would like him to be faster, but the bare minimum is finishing inside the top four, now that Red Bull appear to be the second-best team on the grid, and Albon – who still only has 23 starts under his belt – did just that. A good bounce back from the frustration of missing out on a first podium at the previous round after contact with Hamilton.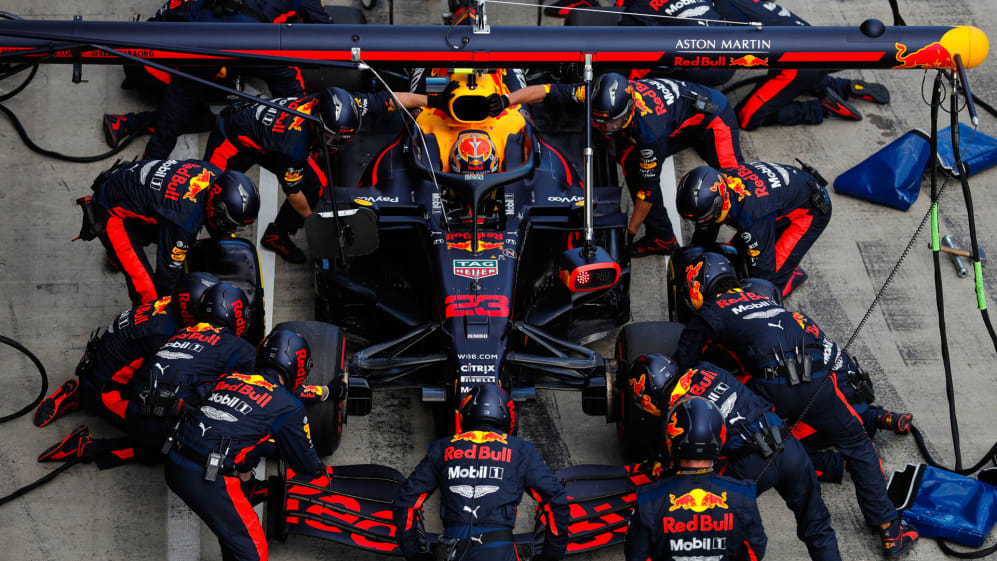 Loser: Russell
From winner to loser in the space of 24 hours. George Russell showed his class and promise for the future as he maximised the opportunity a wet qualifying provided to secure the 12th-fastest time – a career-best result – which became 11th because of Leclerc's penalty.
He made a great start and maintained position up until Turn 6, where he tried to hold on around the edge of the corner – where there's little grip - but lost control of the car and ran off into the gravel, dropping to the back of the field.
It was afternoon over already, but he continued and at least crossed the line 16th for his first finish of the season.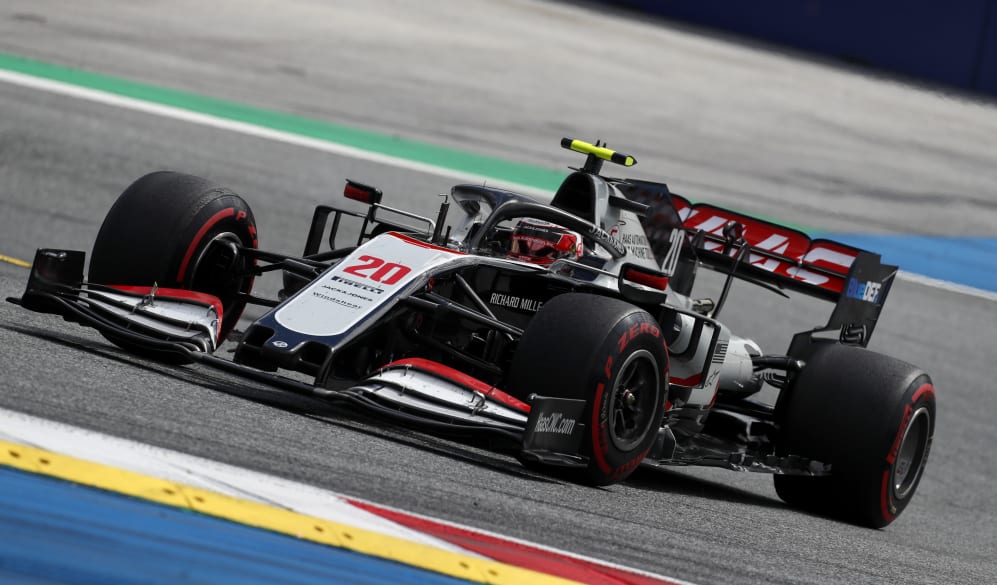 Winners: Haas
Twelfth and 13th may not look like much on paper, those positions don't offer points after all, but there was reason to be cheerful for Haas nonetheless.
After a double-DNF in the season-opener, not only did Haas get both cars to the finish, but both drivers felt they had a car that while not fast enough was a big improvement on the previous weekend.
Crucially, they understand the car much better and it is far more consistent and predictable, which means they now have a platform in which to build more performance in.
Loser: Max Verstappen
A podium is nothing to sniff at, but it's a measure of how far Verstappen has come that finishing third is disappointing.
The Dutchman pushed Hamilton hard in qualifying, before losing his car at Turn 9, and still started the race from second. His Red Bull wasn't quite fast enough to hold off Valtteri Bottas' Mercedes – but he gave it a really good go, running side by side with the Finn through several corners and trying to come back at him when Bottas eventually glided by with the aid of DRS.
Verstappen will have hoped to have come away from the two Red Bull Ring races with a chunkier points total, given he had won the previous two Grands Prix there, so he'll be expecting far better when F1 lands at the tight and twisty Hungaroring.
READ MORE: How one key Red Bull-Honda deficit blunted Verstappen's challenge to Mercedes