'I never wanted him to leave!' – Verstappen gives his take on potential future reunion with Ricciardo at Red Bull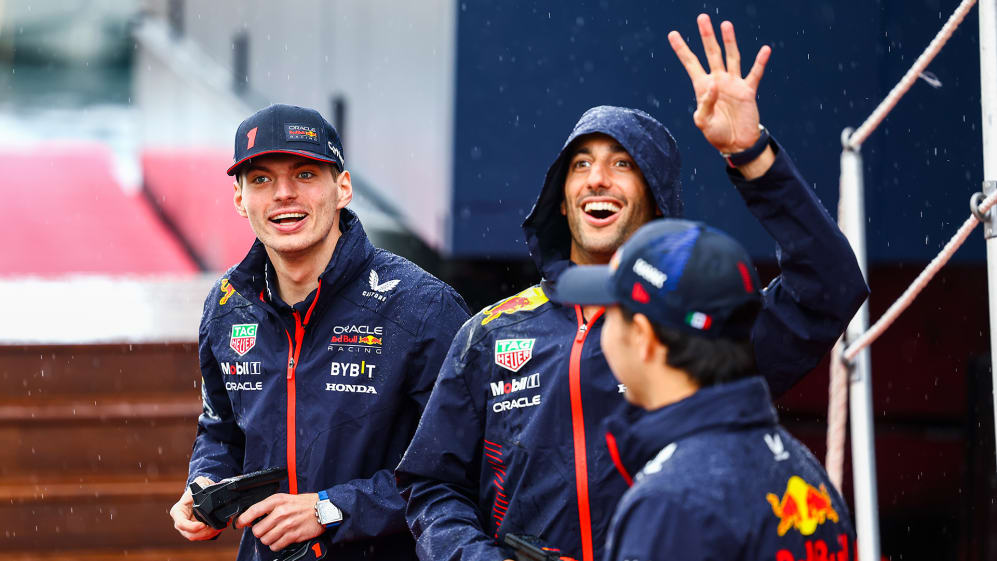 Max Verstappen has said that he would be open to pairing up with Daniel Ricciardo at Red Bull again in the future, should the Australian impress team chiefs on his return to the sport at sister squad AlphaTauri.
Verstappen and Ricciardo were team mates at Red Bull from midway through the 2016 season, when the Dutchman replaced Daniil Kvyat and won the Spanish Grand Prix on his debut for the squad, to the end of 2018, when the Australian left for Renault.
EXCLUSIVE: Ricciardo on his sensational F1 return, getting back to the 'old me' and what's possible with AlphaTauri
Ricciardo spent two seasons with the French manufacturer before making another move to McLaren, where he struggled to make an impression alongside younger team mate Lando Norris and eventually parted ways with the squad following the 2022 campaign.
Having rejoined Red Bull as a reserve driver for 2023, Ricciardo impressed during simulator runs and a Pirelli tyre test at Silverstone, and the 34-year-old has now been called on to make a comeback in place of dropped AlphaTauri racer Nyck de Vries.
As the F1 paddock assembled at the Hungaroring on Thursday, reigning double world champion Verstappen offered his thoughts on the driver swap and the contrasting emotions for Ricciardo and long-time friend De Vries.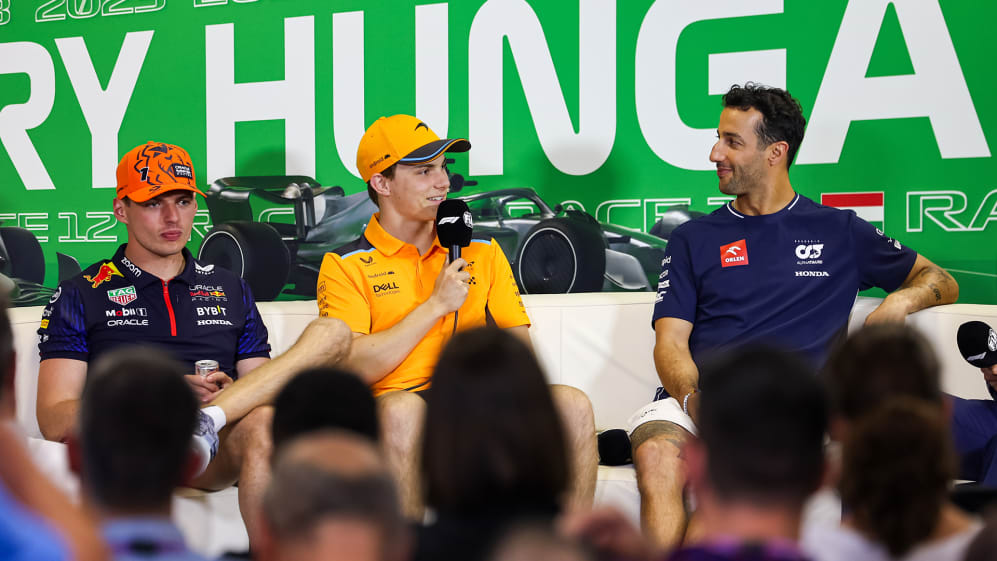 "I spoke already quite a bit with Daniel last week," said Verstappen. "I could see he was very excited! Also after driving our car. Of course, it's great to have Daniel back on the grid, within the family.
"On the other side I'm also good friends with Nyck, so it's sad to see him go. But unfortunately that's also how this world works. I don't think there are any hard feelings, that's just how it goes. You have to move on, there are a lot of other opportunities out there.
READ MORE: Ricciardo says he's 'fallen in love' with F1 again as he admits Red Bull return is his 'dream'
"I'm sure everyone will land back on their feet like normal and you move on. Now the opportunity's here with Daniel again, he had his little reset, so I think he's ready to go again."
Although he is focused on hitting the ground running with AlphaTauri, Ricciardo has already admitted that getting another chance in a Red Bull race seat is a "dream", while team boss Christian Horner recently described it as his "objective" for 2025 – with Sergio Perez's contract running through 2024.
Pushed if he would be open to Ricciardo becoming his team mate again, Verstappen laughed: "Yeah… I mean, I never actually wanted him to leave! No, I mean, all of these things… We know that we get on very well.
"If Daniel does well where he is now, then of course you have the opportunity to go back up, right? So, it's all open to be honest."
Verstappen also expanded on the situation De Vries finds himself in, revealing that he met up with his fellow countryman after the news broke and fully expects him to find a competitive seat in another category.
READ MORE: De Vries admits 'it hurts' as he speaks out after losing AlphaTauri F1 seat
"I think we all know that Nyck is an incredible driver, he's shown that in every single category," he said. "I think these new generation of cars, when you're a rookie, it doesn't matter what age you are or whatever, they are quite difficult, I think, to get on top of, plus that the car probably is not the most competitive, [which] all made it a bit harder.
"You just sometimes need these one or two moments where you shine, where you maybe get a point or two points, and these kind of moments didn't happen. Then the team wanted to change something and that's also part of F1.
"I know that he has a lot of opportunities, I spoke to him also last week, we saw each other, and he will definitely find his feet again with a great team somewhere in a great championship. I don't think it actually is the end of the world."