'I saw some space... it didn't work out' – Gasly says no one to blame for first-lap crash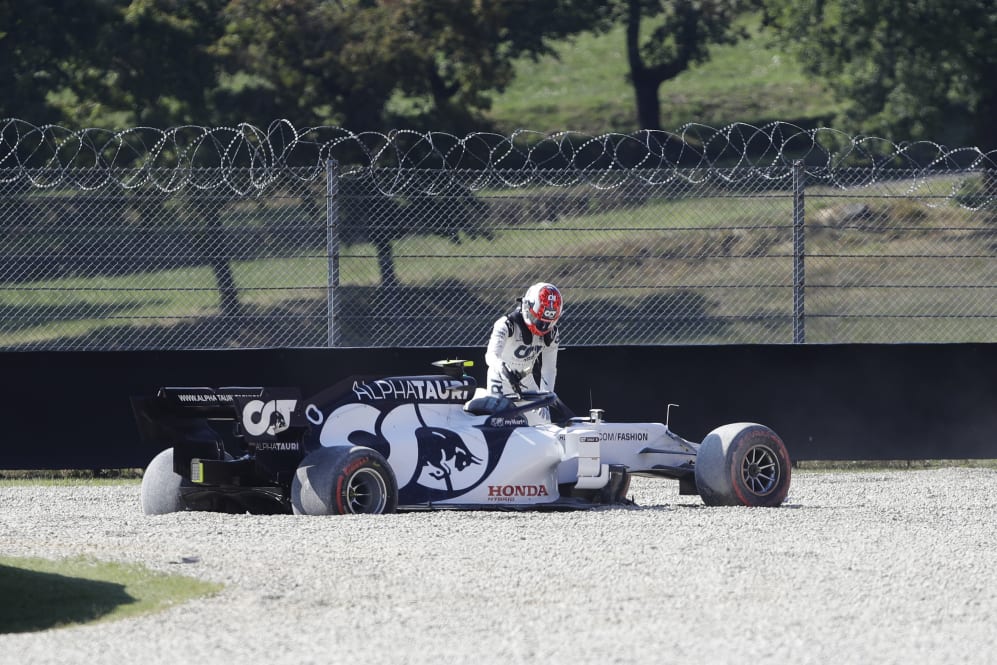 "Coming into Turn 1 there were a lot of cars, side-by-side, then I saw some space between Antonio and Romain and I went in there - three [cars] side-by-side," said Gasly. "It didn't work out, and we contacted all together.
"I don't think there is any blame, it's probably the nature of the track but I don't know, I didn't see the footage, I need to have a look back."
For the AlphaTauri driver it marked the end of a frustrating weekend in which he'd shown flashes of the brilliant speed that took him to victory in Monza but couldn't convert it into another strong result.
"I think we lost an opportunity because all weekend we had really strong pace in practice," said Gasly. "Yesterday in qualifying we found that we damaged the front wing and the bargeboard so I was confident today we could recover with the pace we showed in practice.
"I think this year we managed most of the Sundays to really maximise most of our opportunities and didn't really have any crashes like this. And then yeah, it's just a shame about today I think we need to take the positives and the performance so far has been really good and this weekend and FP3 was really good.
"We need to carry this to Sochi but I would have liked to be out there with the guys and try to recover into the points."