'I was almost in tears' – Ocon reflects on presenting his Deadpool-inspired helmet to Alpine investor Ryan Reynolds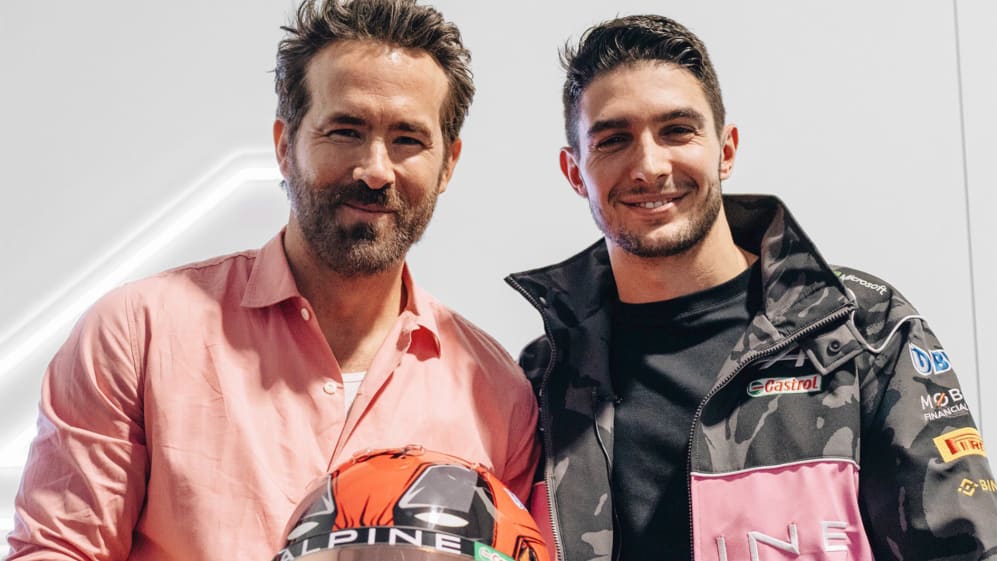 Esteban Ocon admitted he got a touch emotional after unveiling his new Deadpool-inspired helmet to Alpine investor Ryan Reynolds ahead of the Las Vegas Grand Prix.
Reynolds was announced earlier this year to be part of an investment group that had injected €200m into Alpine. But unlike other investors such as sport stars Rory McIlroy and Anthony Joshua, Reynolds had not yet met the drivers or been to a race.
READ MORE: 'Like we're living in a movie!' – F1 drivers share their excitement ahead of 'spectacular' Las Vegas Grand Prix
However, that changed this week when Ocon gave Reynolds a first look at his new lid for the weekend, with the actor having starred as Wade Wilson/Deadpool since 2016.
Explaining more about presenting Reynolds with the helmet, Ocon said: "Ryan really liked it. He has been super nice in coming to see me and see the team as well in the paddock.
"That's been crazy because we were chatting about that, I really wanted to make a Deadpool helmet, and he was super happy with how the helmet came out.
Oops! Error retrieving Twitter post
"And I was almost in tears because I am such a huge fan of him, of Marvel in general, [and] to see him react like that, it meant a lot. Super happy with the week that we have had so far, Las Vegas hasn't disappointed so far, so we will see how the rest of the week goes."
PADDOCK INSIDER: How the Entertainment Capital of the World is living up to its billing ahead of the Las Vegas GP
Attentions will now turn to the track and Ocon explained why he hopes Alpine's work since Monza, where they struggled to get to grips with the low downforce nature of the track, will benefit them this weekend.
"It looks super quick; it will be super quick!" said Ocon. "We are going to get speeds of 350kph with tow. It's going to be a crazy race to say the least; I expect a lot of overtaking, qualifying is going to be tricky because everyone is going to want to tow each other.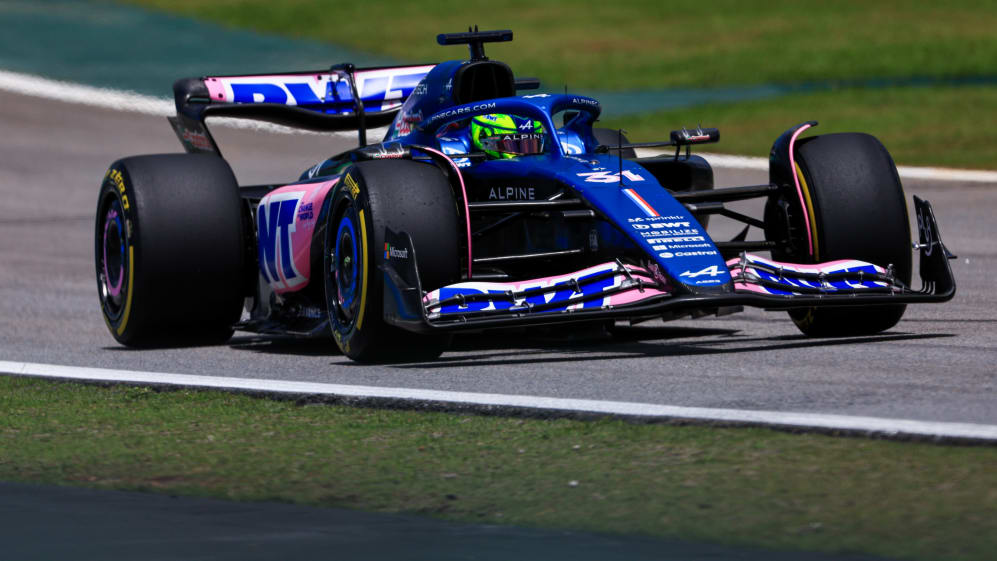 "So maybe not the most fun one but important to position yourself well. We will see about the race. I hope we are going to be competitive; we have worked a lot since Monza, and we will see where we are."
LIVESTREAM: Watch the 2023 Las Vegas Opening Ceremony featuring an all-star cast of performers
Asked of his expectations heading into the weekend, Ocon answered: "We don't know exactly where we are going to be, but as I said, similar characteristics to Monza.
"We worked a lot, we had the test in Monza after the race so we are experimenting with a lot of things at the moment with the car, preparing also next year in a way, so it's going to be interesting to see where we position ourselves and with the work that we have done since Monza."