'I was just having fun' - rookie Stroll makes Monza front row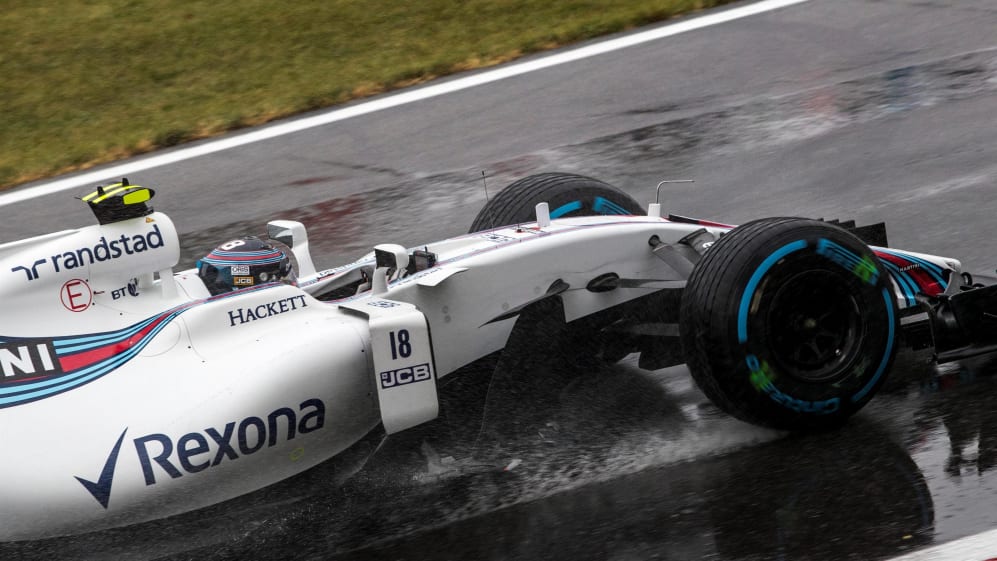 Williams' Lance Stroll says the key to his impressive performance in Saturday's rain-soaked qualifying session at Monza was 'just having fun'.
Having been knocked out in Q1 in three of the last four dry qualifying sessions heading to Italy, the Canadian rookie turned recent form on its head as he excelled amid the wet conditions, finishing fourth behind Lewis Hamilton, Max Verstappen and Daniel Ricciardo.
And with both Red Bull drivers taking grid penalties into Sunday's race, 18-year-old Stroll is set to become F1's youngest ever front-row starter, eclipsing Verstappen's record by 23 days.
"I just had fun - I felt free," said a delighted Stroll afterwards. "We definitely seem to have a much more competitive car in the rain than in the dry.
"The last two events it's really been tough, almost over-pushing the car knowing how hard it is to get out of Q1 sometimes for us on certain tracks.
"But today the fact that we were just so competitive from the get go and knowing how good the car was, it just gave me an opportunity to build up to it through Q1, Q2 and Q3 and it worked out.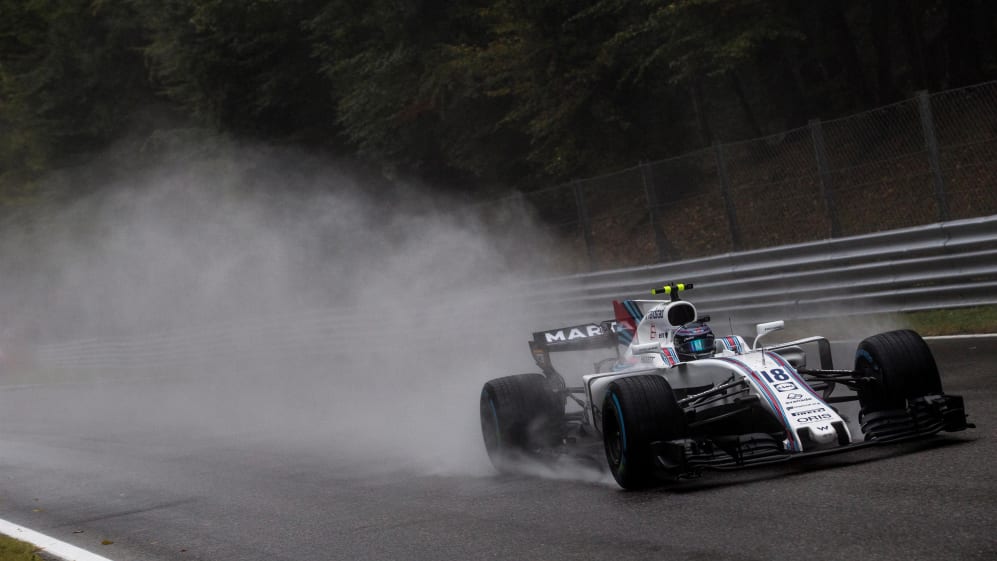 "The car felt great – the braking was great, the traction was great and the balance through Ascari and the two Lesmos was really perfect the whole session. I just tossed the car around and had fun. One or two moments here and there but overall a great session."
Having taken third place in June's race in Azerbaijan, Stroll is already the youngest rookie in F1 history to have reached the podium, but despite his lofty starting position he isn't confident of bagging another rostrum in what is expected to be a dry race on Sunday.
"I think it's a bit optimistic," he said. "I'll make some prayers this evening and hopefully we'll have a bit of surprise rain tomorrow - but it's unlikely.
"We're going to have to do our own race – we can't be focused on Mercedes and Ferrari. We just have to run our own race, have a clean start and get on with the job.
"I don't want to predict anything. I'm not going to assume 'this will happen' or 'that will happen', I'm just going to do my start the same way that I always do it whether I'm 10th, 12th 15th, 2nd… I've just got to focus on my job, do my start and go from there.
"For the moment we have to enjoy the day. It was a very special day. Baku was a special day, youngest rookie on a podium, today youngest driver starting on the front row. We've got to soak it in."
The last Canadian driver to start a race from the front row of the grid was Jacques Villeneuve in 1998, who coincidentally also started second for Williams at Monza.