Feature
ICYMI: Hollywood stars, mega trucks and a ping pong showdown – it's the best social media from Austria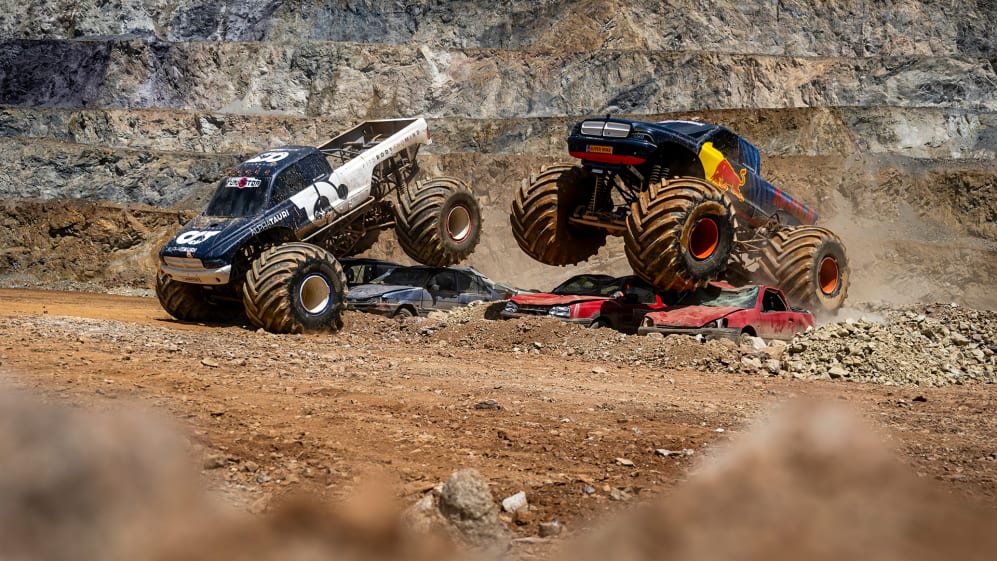 It was another action-packed weekend of racing in Austria, which saw the return of the Sprint, mixed weather conditions and a host of track limits penalties. But there was also plenty happening off-track, so check out the best social media you might have missed from Spielberg...
F1 meets Hollywood
There was some big news heading into the event as Alpine announced they had secured €200m of backing from investors including Hollywood star Ryan Reynolds, who co-owns Welsh football team Wrexham AFC with fellow actor Rob McElhenney.
With McElhenney teasing an F1 visit, the Enstone team could not resist a reference to the popular TV series that has followed his and Reynolds' journey at Wrexham so far.
Oops! Error retrieving Twitter post
Max and Yuki take to the dirt
Before any F1 cars hit the track, Max Verstappen and Yuki Tsunoda were sent to a mine to race mega trucks. It's fair to say the experience was a wild ride for both drivers...
Oops! Error retrieving Twitter post
Steiner and Horner are the best of friends
Friday's Team Principals' press conference brought plenty of serious questions and answers, but there was still time for some banter between Haas's Guenther Steiner and Red Bull counterpart Christian Horner, who got up close and personal on the sofa.
Oops! Error retrieving Twitter post
Leclerc and Sainz (try) to suit up
It proved to be a competitive weekend for Ferrari drivers Charles Leclerc and Carlos Sainz with the upgraded SF-23. But first, they had to put their helmets and race suits on...
Oops! Error retrieving Twitter post
Hulkenberg never tyres of banter
Ever wondered where F1 tyres go at the end of the race? Not on Kevin Magnussen's road car, as the Dane joked in the paddock, much to team mate Nico Hulkenberg's amusement.
Oops! Error retrieving Twitter post
Russell goes up against the boss
We recently saw George Russell take on Mercedes team mate Lewis Hamilton in a high-stakes game of ping pong, but who would be his next challenger? Step forward team boss Toto Wolff.
Oops! Error retrieving Twitter post
The big weekend debate
With the rain coming and going, and temperatures rising and dropping, there were some split strategies when it came to shorts and trousers across the three days of running...
Oops! Error retrieving Twitter post
Piastri's priceless reaction
There was an unfortunate moment for a jet pack performer ahead of the race, with gravity winning out and a tumble ensuing. As TV cameras cut to Oscar Piastri, there was only one face he could pull...
Oops! Error retrieving Twitter post
Wolff fires up the Austrian crowd
In addition to some ping pong with Russell, Wolff enjoyed his appearance at the F1 fan forum, where he reignited some Mercedes vs Red Bull rivalry on the latter's home soil.
Oops! Error retrieving Twitter post