'I'd love to be back in the car' – Aitken forced to wait on Hamilton fitness to know if he'll get second chance with Williams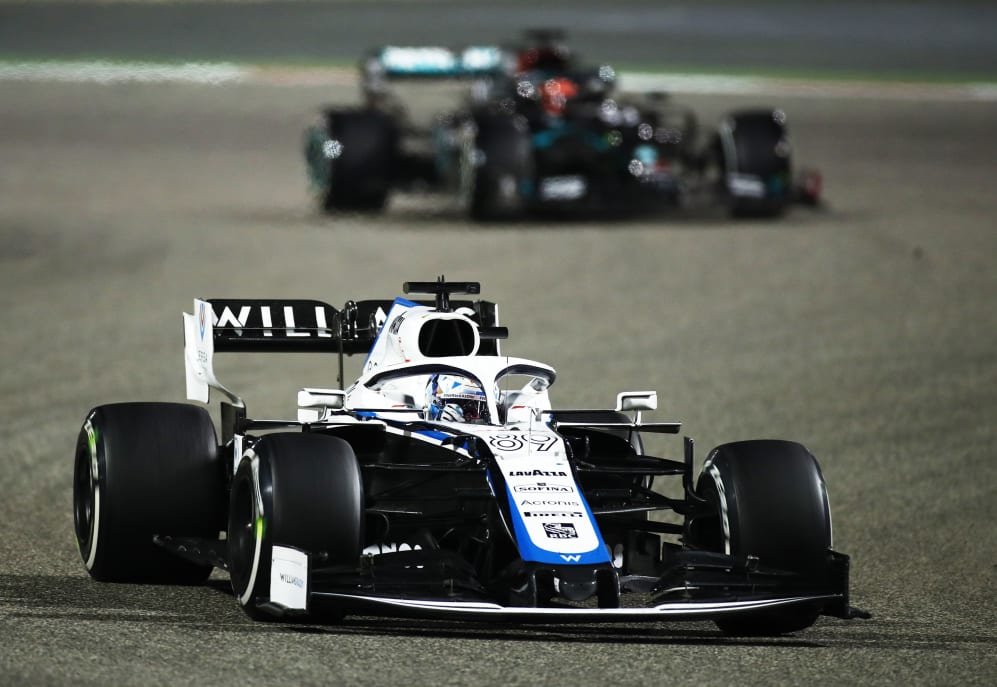 Williams reserve driver Jack Aitken was left with mixed feelings after a solid Formula 1 debut at the Sakhir Grand Prix that was blighted – in his mind – by a mid-race spin. And the British racer now faces an agonising wait on the fitness of Mercedes' Lewis Hamilton to know whether he'll get one more shot to compete for Williams at the Abu Dhabi Grand Prix.
F2 regular Aitken stepped up to Williams in place of George Russell for the Sakhir Grand Prix – as Russell replaced the ill Hamilton at Mercedes – with Aitken showing impressive pace relative to team mate Nicholas Latifi as he eventually finished P16, blotting his copybook only with a spin during the race that wiped the front wing off his Williams FW43.
And speaking in full Williams gear in the press conference at Yas Marina, Aitken said that, should he get the opportunity to drive for Williams this weekend, he feels he could do even better than he managed in Bahrain.
READ MORE: Mercedes to run special livery in Abu Dhabi finale to honour staff, as question marks remain over Hamilton
"I think immediately after I got out the car on Sunday I was little bit frustrated because of the spin," said Aitken of his performance last weekend. "But actually having had a bit of time to digest everything and move on, it was a pretty solid weekend. The pace came on a really long way from Friday. There wasn't a lot of notice to get ready and sort everything out, so I think I can be happy with how the weekend went as a whole, and having done everything once, should I have to do it again, I'll be even better I reckon.
"We don't know yet," Aitken added of the likelihood of him driving this weekend – with Mercedes ultimately having up until qualifying to decide whether or not Hamilton or Russell will drive for them. "I think it's up to Mercedes and obviously Lewis' recovery. I'm just waiting for confirmation either way. Obviously I would love to be back in the car because... I think I made some big steps and this weekend would be even stronger. But really, I just have to wait and see what the confirmation will be."
TRENDING TOPICS: Hamilton's health, Perez's future & 4 more talking points ahead of the Abu Dhabi GP
Meanwhile, with Williams' driver line-up uncertain for the weekend ahead, Aitken said he was preparing as though he is going to race in the Abu Dhabi Grand Prix – as Williams seek to not end this season point-less for the first time in their 42-year history as a Formula 1 constructor.
"I think we're still pushing as a team for a points finish," said Aitken. "It's not the strongest circuit for us in the whole year, but that doesn't mean that we can't have a bit of luck on our side.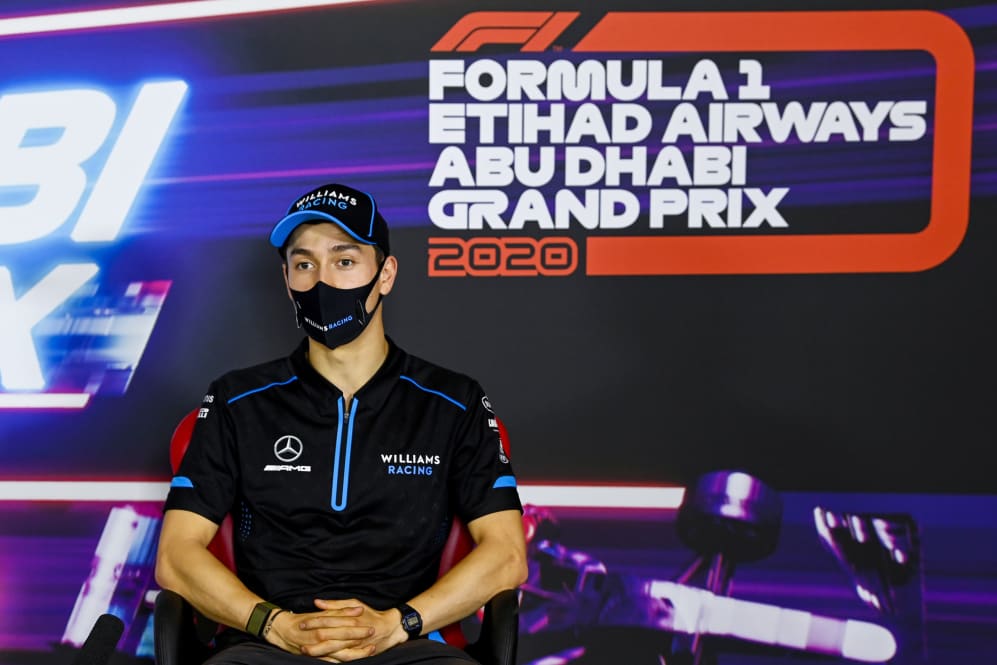 "I think the goals are similar to last weekend, just ever so slightly tweaked with my extra experience," he added. "I think now I'm a bit more up to speed with the car, and having gone through everything once, it's a little bit easier to focus on extracting that little bit of extra performance from myself and the car.
"Obviously I'll be a bit disappointed if I don't get to drive after getting all hyped up and prepped for it. But equally, there's no reason for me not to prepare. In fact I should be as prepared as I possibly can be. I'm using today and yesterday and all the time I have to make sure I'm ready. And if I get the nod, I'll be in a good position."