Feature
TRENDING TOPICS: Hamilton's health, Perez's future & 4 more talking points ahead of the Abu Dhabi GP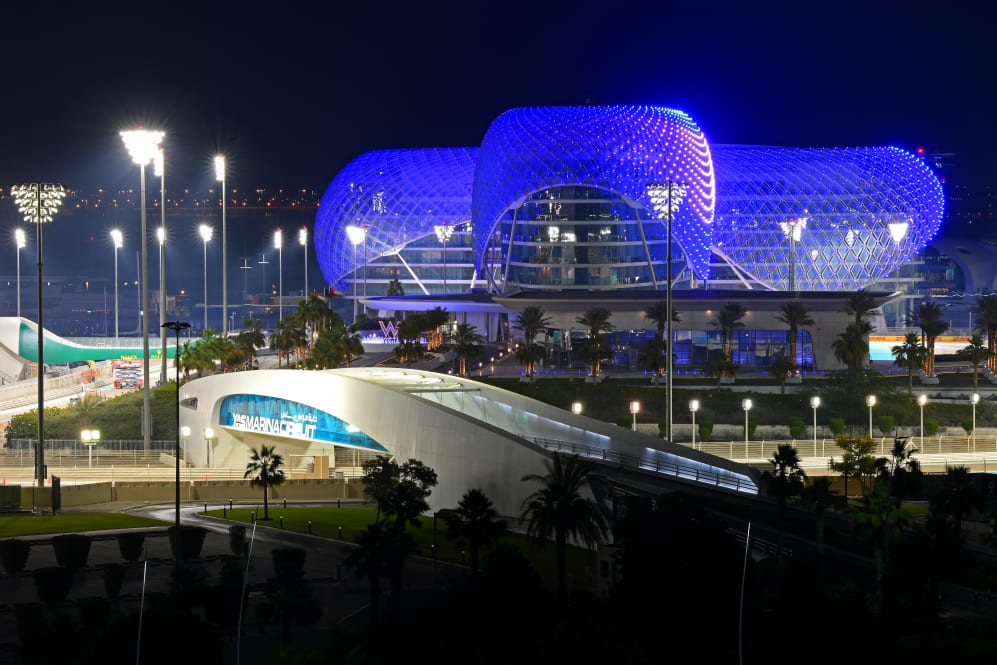 After what has been either one of the longest or one the shortest Formula 1 seasons in history – depending on your perspective – the curtain comes down on F1 in 2020 with the upcoming Abu Dhabi Grand Prix.
But the drama and intrigue just keeps coming, and we don't really want the season to end after what has been an absolute rollercoaster of a year, both on and off track, that leaves plenty still to discuss this weekend…
Sergio Perez's future
It is pretty remarkable that the person who sits fourth in the drivers' championship – thanks to taking his first ever F1 victory last Sunday, on top of a podium two Grands Prix before, and despite driving for a 'midfield' team – is without a drive for 2021. But that's the situation facing Sergio Perez right now.
Perez broke Mark Webber's record of most Grand Prix starts before his first victory when he won at the 190th attempt, leading home Esteban Ocon and Lance Stroll after a remarkable Sakhir Grand Prix. But the Mexican will be replaced by Sebastian Vettel next season and is still waiting on Red Bull's plans for Alex Albon.
READ MORE: Perez 'can't be left outside F1' says Ocon as he empathises with Sakhir GP winner
Albon himself had a solid race to finish sixth in Bahrain, coming a week after his second career podium. But question marks remain over whether Red Bull will stick with him in 2021 or replace him with Perez. Results like Sunday will only help the latter's cause.
Lewis Hamilton's health
One man who was missing from all the drama on Bahrain's Outer Track was Lewis Hamilton, who tested positive for Covid-19 the day after winning the Bahrain Grand Prix. Hamilton was suffering from mild symptoms when he woke up on the Monday morning, with a test confirming he'd contracted Covid, forcing him to self-isolate for at least 10 days.
READ MORE: Mercedes to run special livery in Abu Dhabi finale to honour staff, as question marks remain over Hamilton
The world champion posted an update on social media on Tuesday to tell fans he was feeling better and finally able to start training again in the hope of racing in Abu Dhabi this weekend, but he will need to pass the required Covid-19 protocols to travel and get in the car in time for qualifying at the very latest if he is to race.
George Russell's substitute appearance was extremely impressive and the Williams driver will fill in again if Hamilton is ruled out. But at this stage there is no confirmation of who will be racing alongside Valtteri Bottas for Mercedes.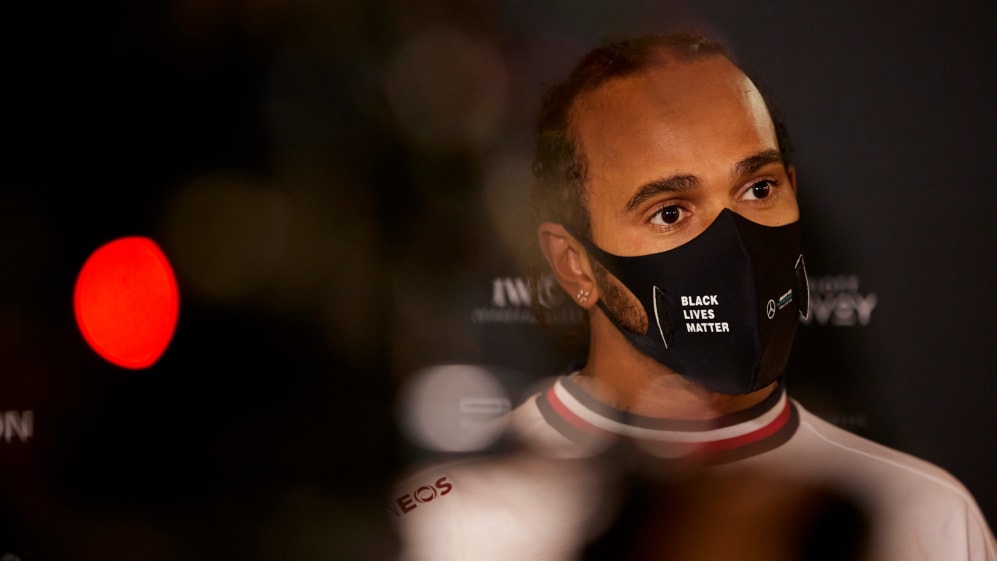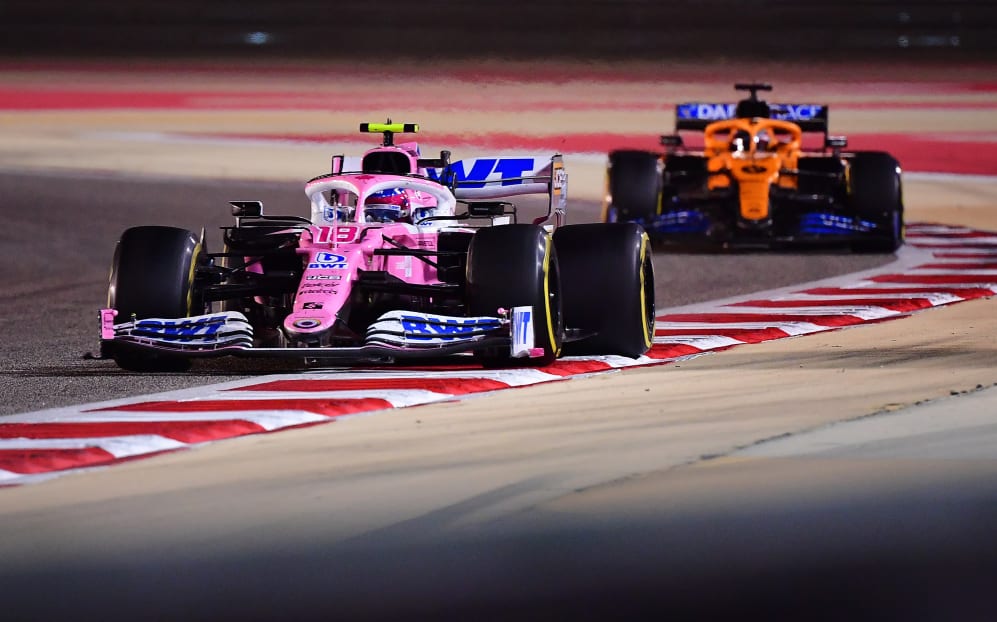 Final race weekends for some
It's not just Sergio Perez who faces an uncertain future. Some drivers know this race weekend will be their last in Formula 1 – at least for the time being – while others are playing a waiting game.
Just like Perez, Albon goes into the final race of the season unsure if he will be back in 2021. Red Bull have suggested there isn't room for him at AlphaTauri with Yuki Tsunoda likely to move up from F2 partner Pierre Gasly, so if they do opt for a driver change then Albon will spend a year on the sidelines next season.
READ MORE: It's a Red Bull seat or a year on the bench for Albon in 2021, says Horner
While one of Perez or Albon will be out, Kevin Magnussen knows he is definitely racing his final Grand Prix for the time being as he moves to IMSA and a drive with Chip Ganassi Racing next year. The Dane will be making his 119th start in Abu Dhabi and will look to sign off in style, though it would take something remarkable to match his debut result when he finished on the podium for McLaren back in 2014.
At least Magnussen gets to take part in his final race, as Romain Grosjean misses out again after his huge crash in Bahrain, meaning this stage of his F1 career is already over as Pietro Fittipaldi replaces him.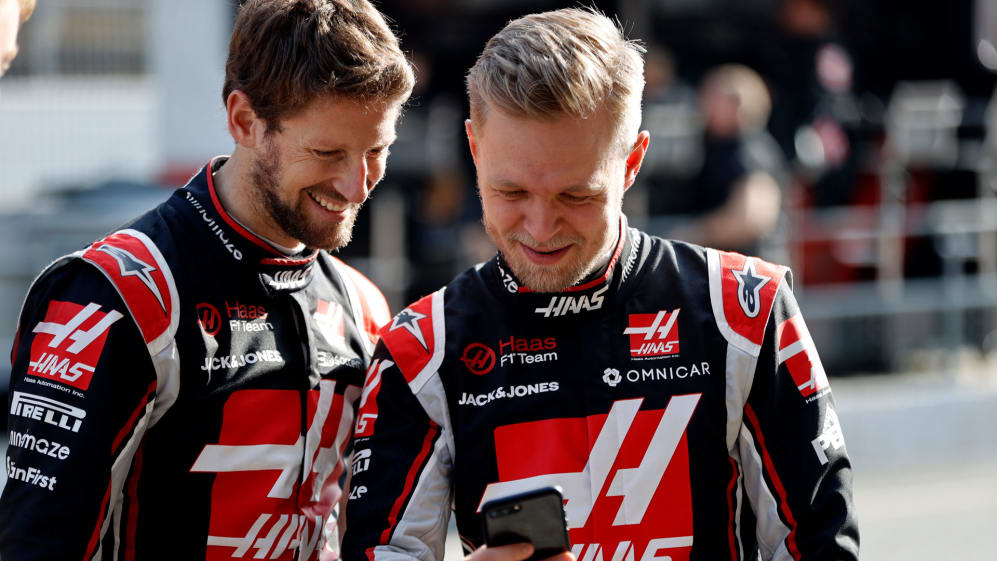 A delayed first FP1 appearance for a famous name
It's not just Magnussen and Fittipaldi who will be worth watching at Haas this weekend, as Mick Schumacher is set to take part in his first FP1 session.
Schumacher was scheduled to drive for Alfa Romeo at the Nurburgring – while Callum Ilott was in at Haas – but fog prevented the session from starting and ruined those plans. So Friday will be the first time Schumacher has taken part in an official F1 race weekend session.
The 2020 Formula 2 champion will step up to a full race seat with Haas next year alongside Nikita Mazepin, so the Friday outing provides him with valuable experience before that promotion, while he'll also be back in the car for the Young Driver Test at the start of next week.
READ MORE: 'I wanted to achieve something myself' – An emotional Mick Schumacher opens up after F2 title win
Respect to those who helped pull it all off
As sad as we are to see the season coming to an end, there's also a great deal of pride that it was even possible to put together a schedule and race this year at all.
From Austria in early July to Abu Dhabi five months later, we've managed to fit in 17 races in 12 different countries, providing entertainment to millions around the world in an unprecedented year. But it was also crucial to do so for the livelihoods of those who work in the sport – from team members to broadcasters, circuit employees to the FIA – and to protect the futures of the teams.
READ MORE: Russell's proven he's world champion material – but it will be a tragedy if Perez isn't in F1 next year
It has been a challenging year that has required sacrifices from all of those involved and they deserve immense credit and respect for delivering a season that will go down in history for many reasons, not least for being an absolute classic on the track.
13 of the 20 full-time drivers have stepped onto the podium; there have been two first-time winners; four different teams have won a race; seven have scored podiums; nine have scored points; and three drivers have made substitute appearances.
And there's still one more Grand Prix to go.