'I'll always be with Mercedes' says Hamilton as he opens up on what an 8th title would mean to him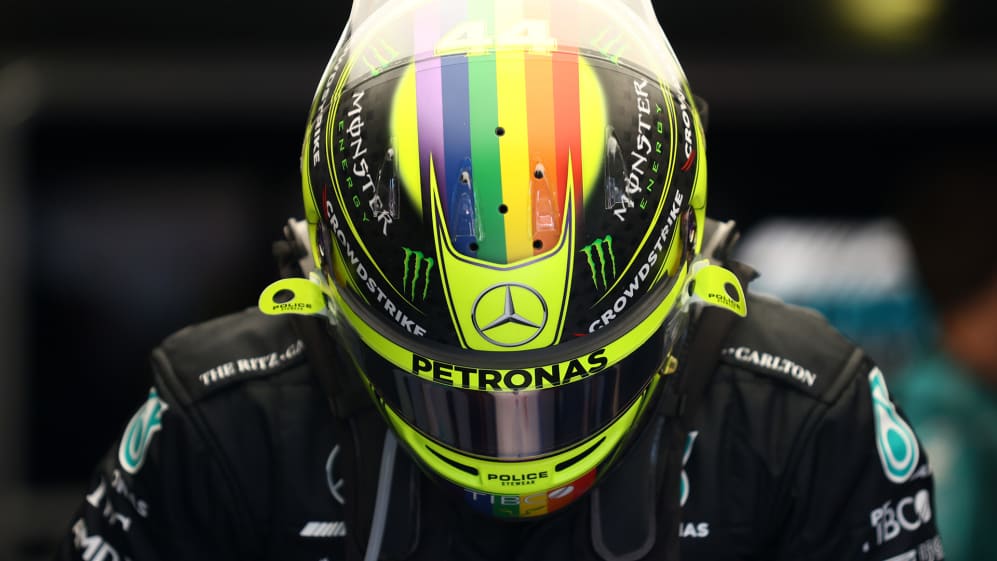 Lewis Hamilton has made clear that he is not planning to stop racing "any time soon" as he continues his quest for what would be a record-breaking eighth Formula 1 World Championship.
Hamilton, 37, recently made his 300th Grand Prix start in an F1 career that has seen him notch up the most pole positions (103) and victories (103) of all time – while equalling Michael Schumacher on seven titles.
Despite narrowly missing out on the crown in 2021, and being unable to fight for overall honours this season due to Mercedes' struggles, the Briton feels he is in peak condition and still has plenty of appetite to add to his achievements.
READ MORE: Hamilton says he considered P5 to be a 'stretch' as he recovers from P19 at Monza
Asked about his plans beyond 2023, and whether he has had any conversations with Mercedes, Hamilton said: "For years we've been going around, up and down with stories of retirement and stopping. For me, I feel healthier than I've ever felt, as I focus a lot on that – I'm feeling fit. I love what I'm doing and I don't plan on stopping any time soon.
"My goal was always to be with Mercedes. I love that we have the long partnership we have. I feel like we are embarking on a lot of really positive things, not only in the sport, but outside. I think there's a lot of work, a lot to accomplish together, so I want to be a part of that.
"I think I'll always be with Mercedes until the day I die. I feel like I can race for quite a bit longer, so I'll be potentially steering towards that."
As such, Hamilton has his sights fixed on adding to his tally of world titles going forward – but stressed that "elevating" people around him and making an impact with his Mission 44 foundation is of equal importance.
On the task ahead, and what it would mean to succeed, Hamilton said: "For sure, it's a challenge. For me, it's just winning another World Championship. [With] every one, I've approached it as my first, and the feeling of winning the World Championship is so unique and special in its own way.
READ MORE: Wolff says it's 'all to play for' as Mercedes target second-placed Ferrari in the championship
"Of course, the idea that no driver in history has ever gone past seven, you want to try and accomplish that. But I guess – as you get older – you realise the journey is the most important part and the ride that you do with all the people, and all the people that you bring with you, and all the people that you try to elevate…
"There's an opportunity to elevate lots of people, not only in your team, but with the work that we're doing, with Mission 44 – there's a much bigger picture to it. But from a personal point of view, winning another world title continues to be a goal. I'll be so proud to be able to do that for this team."