'I'm coming for you!' – Hamilton and Perez offer their thoughts as battle for P2 reaches crunch point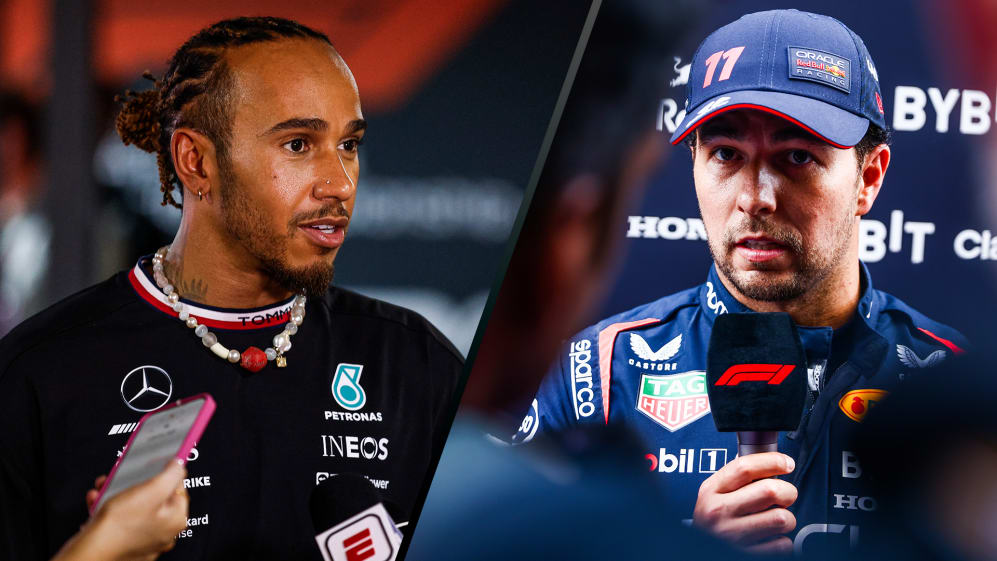 While Max Verstappen was confirmed as the 2023 world champion several races ago, the matter of who will finish runner-up to the Dutchman has rumbled on – with Lewis Hamilton and Sergio Perez the two drivers scrapping it out.
Heading into this weekend's Las Vegas Grand Prix, a total of 32 points separate second-placed Perez and third-placed Hamilton, with 52 up for grabs at the Las Vegas Strip Circuit and the Abu Dhabi finale that follows next weekend.
NEED TO KNOW: The most important facts, stats and trivia ahead of the 2023 Las Vegas Grand Prix
Asked about the fight for P2 in Wednesday's press conference in Vegas, with Perez sitting alongside him, seven-time world champion Hamilton smiled: "I'm coming for you!"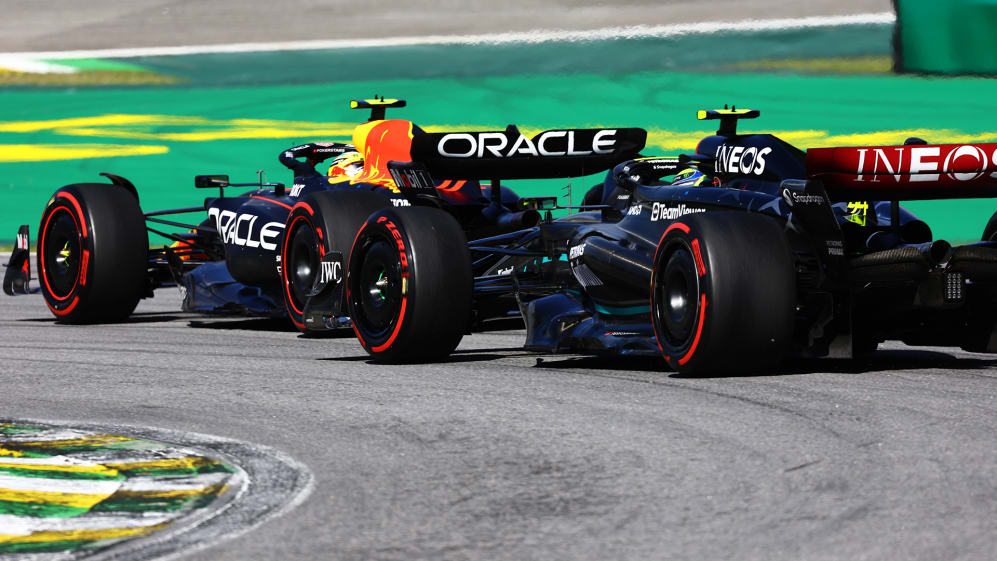 Getting serious, Hamilton added: "He's too far away now, to be honest. 30 points in two races, he would have to have two disasters and I would have to be second, basically. But for me, honestly, it really doesn't make a different if we're second or third.
"I think we've still had an amazing year, given the car that we've had. We never thought we would be fighting for second in the constructors' and knocking on the door of the most dominant car, probably, of our era."
PALMER: How do F1 drivers prepare for an all-new race like Las Vegas?
As for Perez, who finished fourth last time out in Brazil, four places ahead of Hamilton, the Mexican is determined to end his season in style and give Red Bull their first ever one-two finish in the drivers' championship.
"I think it's no different to before," the Red Bull man commented. "We just have to do our own thing and make sure we maximise our next two weekends.
"It would be nice to secure it here, because it's the first opportunity that we have, but other than that, I think it's more important that we focus on having a strong finish to the season."
DESTINATION GUIDE: What fans can eat, see and do when they visit Las Vegas for this weekend's Grand Prix
In addition to the race for second in the drivers', there is also a fight for the runner-up spot in the constructors' standings, with Hamilton's Mercedes team holding a 20-point advantage over Ferrari ahead of the final two races.