'I'm still trying to get on top of it' – Ricciardo reveals crucial area he's yet to master on new McLaren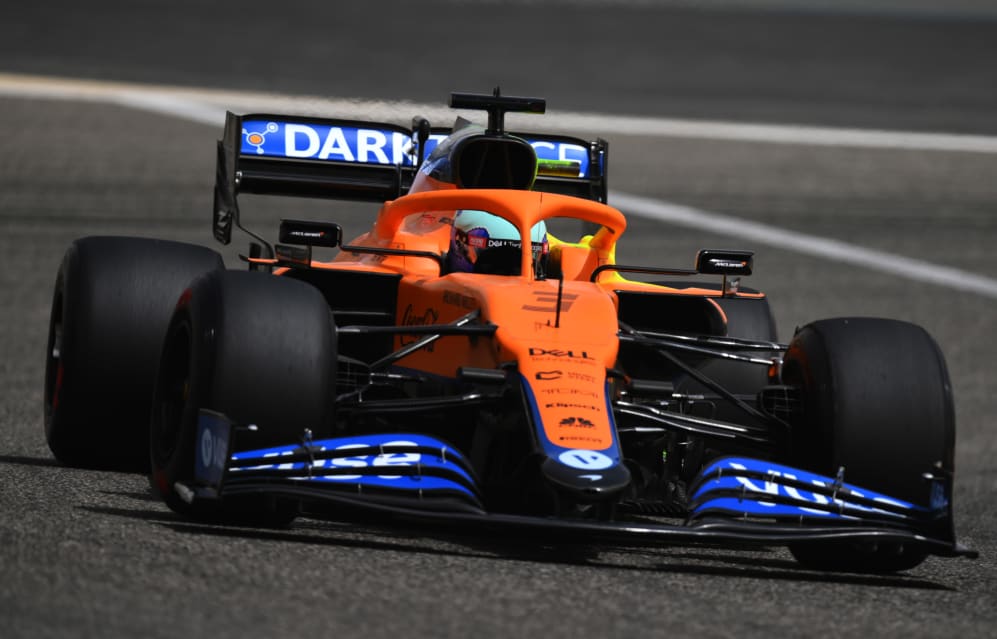 Daniel Ricciardo has built a reputation as one of Formula 1's most fearsome overtakers, his self-styled 'Honey Badger' approach founded on darting out from behind an opponent and slamming on his brakes as late as possible to get the move done. But with his pre-season testing debut with his new McLaren team now complete, the Australian said it would take a few races before he's confident enough on the anchors to unleash some classic Ricciardo overtaking moves.
Ricciardo and his McLaren team showed both pace and reliability across the three-day test at the Bahrain International Circuit, as Ricciardo and team mate Lando Norris got to know their new Mercedes-powered MCL35M.
But despite declaring himself satisfied with the test, with Ricciardo having now driven for three teams in the past four seasons – Red Bull, Renault and now McLaren – the Australian admitted he was "still trying to get on top of" the car's braking characteristics.
F1 POWER RANKINGS: We've ranked the teams from 10 to 1 after pre-season testing – do you agree?
"I think going now from Red Bull to Renault, and Renault to McLaren, probably the braking is maybe the biggest thing that it seems like you need to adapt," he said. "I'm still trying to get on top of it and understand what the limit is of the car.
"It's more probably just a mechanical feeling. Even things like new car, new pedals, new positioning – it's probably just a feel on that physically more than anything else for now.
"But I think generally, in the last couple of years, it looks like [McLaren] have had a good car on braking," he added. "So I think once I'm up to speed, that will be a pretty good one, and hopefully you'll see some good passes from me again. Some late ones!"
Our data analysis from pre-season testing put McLaren in a promising fourth place on long run pace and, impressively, there or thereabouts with second-placed Mercedes for short run pace. But while the data for the team looked encouraging, Ricciardo conceded that it would probably take some time before he felt "100%" in the MCL35M.
READ MORE: 6 key things our data tells us from pre-season testing – including why it wasn't all bad news for Mercedes
"It's a tough one because you never want to admit that you're not driving to the limit yet," said Ricciardo. "But I think the reality is, it does take a little time to execute it 100%. I think I'm certainly getting close, but am I truly at one with the car yet? Not yet.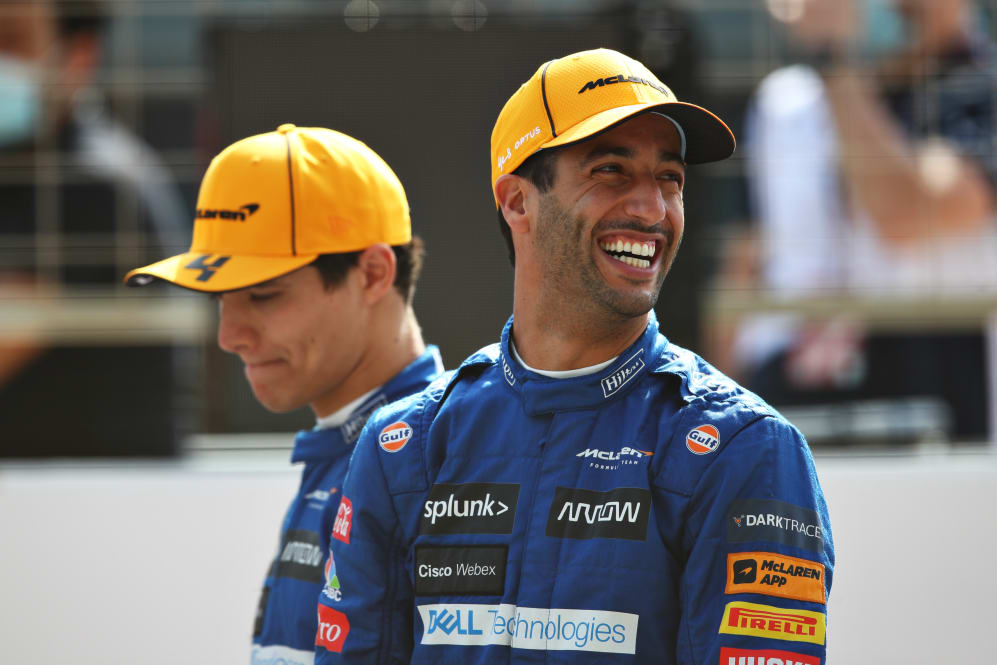 "I expect to start getting closer to that," he added. "Dialling into strategic stuff with the team and going through a race simulation, I'm pretty comfortable with, so I think it's really just me getting comfortable within myself and the car. It naturally takes a bit of time – but I don't want to give myself the time!"
READ MORE: Revival of partnership helping both McLaren and Mercedes, says Norris after Bahrain test
Ricciardo will next be out on track for McLaren when free practice for the Bahrain Grand Prix weekend begins on March 26, ahead of the first race of the season.