'I'm sure we can win some other races' – Leclerc frustrated to miss out on Monza victory but sees opportunities to end Verstappen's run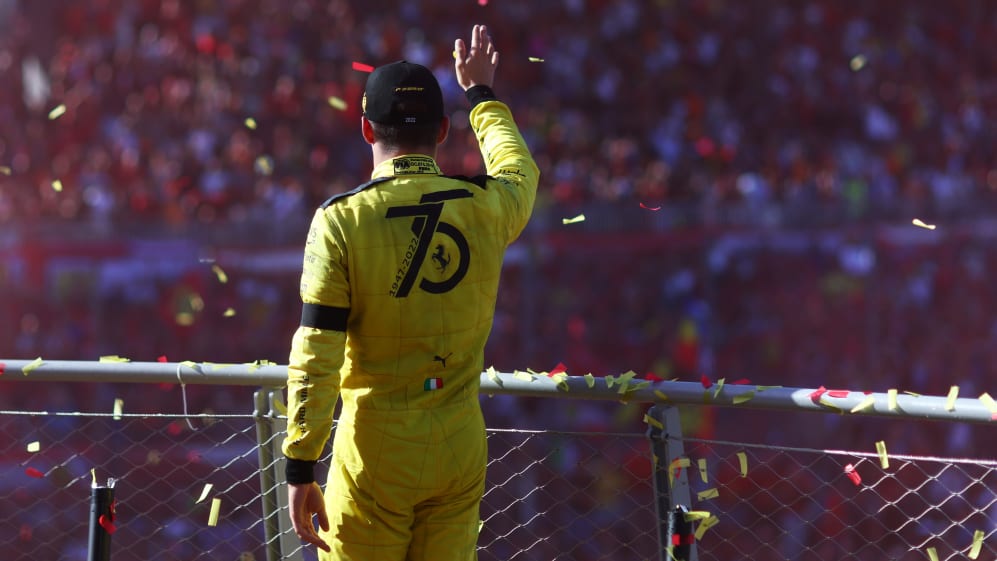 Charles Leclerc expressed his disappointment at missing out on a special win for Ferrari at Monza – but hopes he will soon be able to halt Max Verstappen's run of victories.
Leclerc started the Italian Grand Prix on pole position – sealing top spot in qualifying even before grid penalties were applied for Verstappen and a host of other drivers – but was unable to fend off the Dutchman in Sunday's race.
Having led the early stages, Leclerc was the first of the front-runners to pit under a Virtual Safety Car, which ended as he trundled down the pit lane – the Monegasque committing to a two-stop strategy while Verstappen opted for one.
READ MORE: Verstappen takes his first-ever Italian Grand Prix win behind the Safety Car as Leclerc has to settle for P2
Coming home in P2, unable to repeat his memorable home win for the Scuderia in 2019, Leclerc said: "Overall, I think the pace wasn't bad today. The thing is that we've been pretty unlucky with the Virtual Safety Car ending in the middle of the pit stop.
"We were happy to make it harder for ourselves on the medium [tyre] with having a longer stint, if we got the benefit of stopping under a Virtual Safety Car, but we didn't get the full benefit of stopping under [the VSC] and then we had to make those mediums last as long as possible."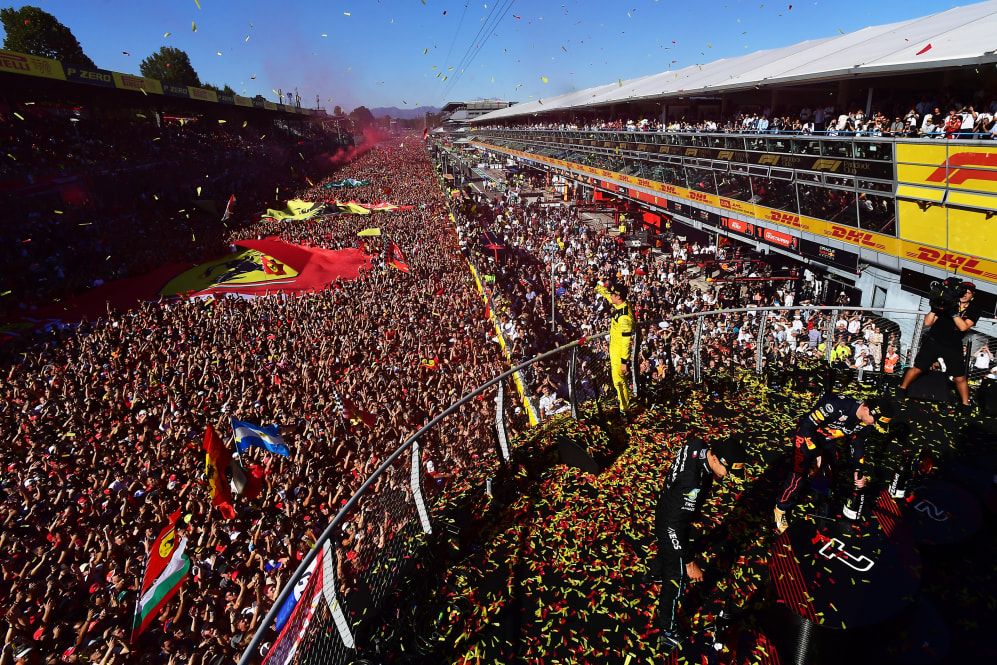 Verstappen's triumph was his fifth in a row and 11th of the season so far, with the Dutchman now sitting 116 points clear of Leclerc in the championship standings – meaning he could wrap up the title at the next race in Singapore.
While Leclerc's title chances are now looking slim, he is hopeful that some of the tracks coming up over the remaining six rounds of the season will at least give him an opportunity to stop Verstappen's winning run.
WATCH: Enjoy the race start at Monza as Leclerc fends off Russell and Verstappen charges up the order
Asked if he can return to winning ways in 2022 and add to his tally of three victories from earlier in the campaign, Leclerc said: "Yes. Well I think so, and we will work for that.
"We've shown that we've had a great reaction from Spa to Monza; we still need to keep in mind that these are not tracks that are good for our race car. But still we have shown a good pace, so I'm sure we can win some other races."