Feature
Imola – all you need to know about the returning Italian circuit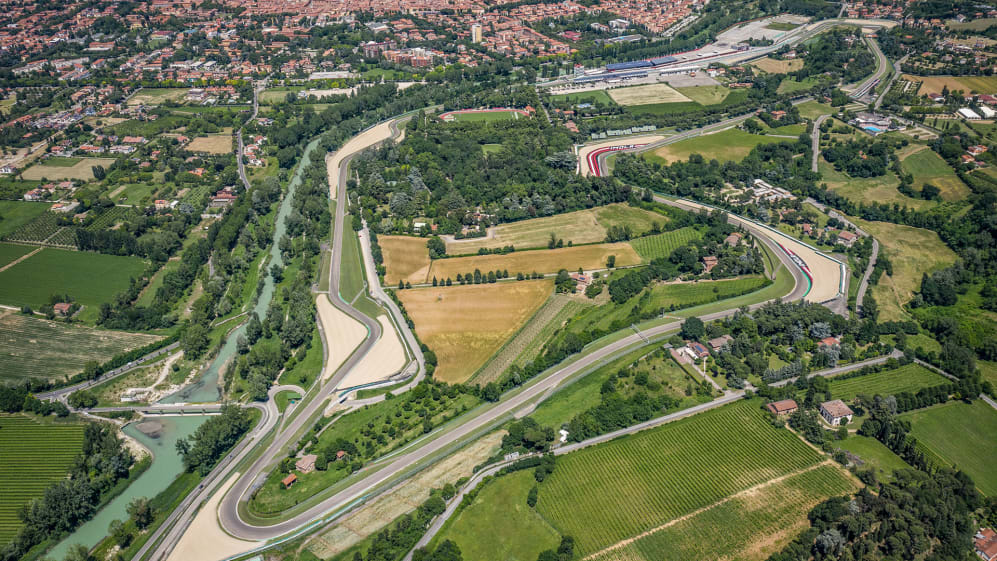 Returning to the F1 calendar for the first time since 2006, the historic Imola circuit will prove a fantastic, old-school challenge for the drivers when they line up for the Formula 1 Emirates Gran Premio dell'Emilia Romagna on October 30-November 1. Get up to speed with our guide to the Autodromo Internazionale Enzo e Dino Ferrari.
Where is it?
Imola is nestled in the heart of the Emilia-Romagna region, just to the south east of Bologna, and close by to the F1 mecca that is Ferrari's HQ in Maranello.
When was the track built?
Imola – or the Autodromo Internazionale Enzo e Dino Ferrari as it's been known since Enzo's death in 1988 – had its foundation stone laid in March 1950. It was ready for testing by October 1952, while racing began at the circuit in 1953. F1 last raced there in 2006, but since then the circuit has undergone major revisions, particularly at the end of the lap which is now even more fast and free-flowing. The old pit garages and paddock have also been completely rebuilt.
READ MORE: Ricciardo 'very excited' at 'insane' new circuits joining calendar
When was its first Grand Prix?
Imola first hosted a non-championship F1 race in 1963, but it would take some politicking with Monza in 1980 before the track was awarded the honour of hosting the Italian Grand Prix for the first time that year. From 1981, the two tracks worked together in perfect harmony, with Imola taking on its famous 'San Marino' title, and going on to host a total of 27 Grands Prix up until 2006 – including the infamous 1994 race, which forced revisions to the circuit for safety reasons, and the epic 2005 race, which saw a titanic duel between Renault's Fernando Alonso and Ferrari's Michael Schumacher.
What's the circuit like?
A thrill ride. Pierre Gasly tested his AlphaTauri AT01 at the track in the build up to the 2020 season, and called the experience one of the best he'd ever had in a Formula 1 car, while his team mate Daniil Kvyat remarked that "an F1 car through corners like Acque Minerali – the entrance is so fast, it's so cool. It really gives you a lot of adrenaline." The anti-clockwise circuit is certainly fast, with an old-school feel as the drivers put it on the line in iconic corners like the aforementioned Acque Minerali and Piratella.