Imola is 'amazing' in a modern F1 car, says Alonso on return to Italian circuit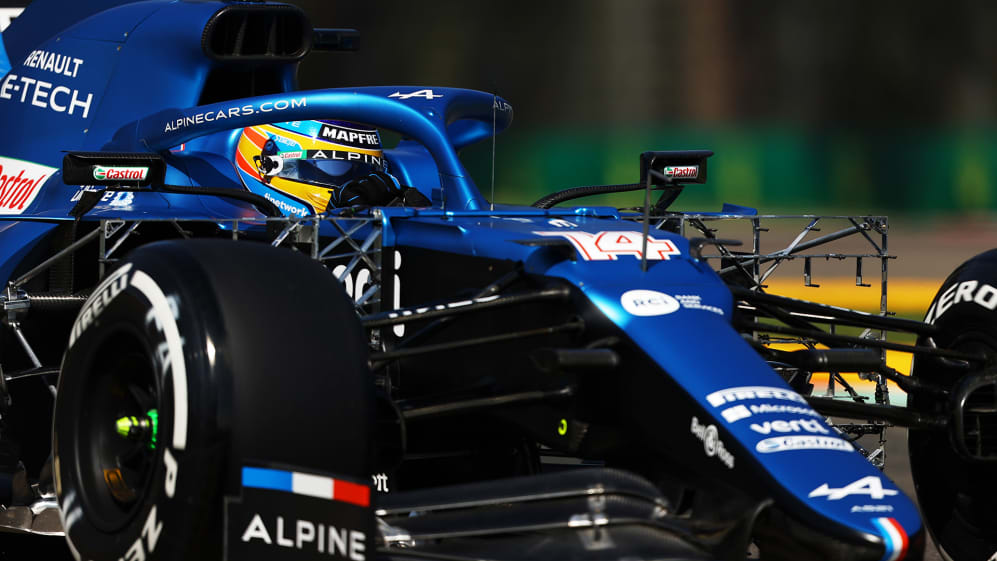 Fernando Alonso is no stranger to Imola, having battled Michael Schumacher in two epic San Marino Grands Prix in 2005 and '06 – and his first experience of the circuit in a turbo-hybrid Formula 1 car didn't disappoint.
Alonso finished seventh quickest in FP1 and 14th in FP2 for Alpine, who brought a number of updates to Imola in an attempt to claw back some performance after a disappointing Bahrain Grand Prix in which the Spaniard collected debris and retired after 32 laps.
FP2 HIGHLIGHTS: All the key moments from second practice for the Emilia Romagna GP
After completing his first sessions at Imola since 2006, Alonso said: "It was good, it was a fun day for sure out there.
"This circuit is amazing in the modern Formula 1 cars; very narrow, very fast and when you have cars around it is quite tricky and quite narrow to let the people go, to overtake the guys on the out lap and the in lap, and that adrenaline is building up in the lap."
But the two-time champion said there was very little separating the midfield teams as Alpine aim to close the gap to the likes of McLaren, AlphaTauri and Aston Martin with their first points finish.
"It's going to be very close," continued Alonso. "I think we saw in Bahrain – and I don't think it's going to be very different here – two or three tenths will make six or seven positions up and down, and hopefully we are one of those in the upper part.
READ MORE: Former team mates Ocon and Perez explain 'unfortunate' crash that put them both out of FP1
"I'm happy with the progress, all the new parts seemed to work ,and we need to make further analysis, but we are quite optimistic that we made a step forward in terms of performance. Let's see what we can do tomorrow," he concluded.
Alonso has a terrific record at Imola as he won the 2005 San Marino Grand Prix and finished second in 2006, and now will now be preparing for his first qualifying session at the circuit in 15 years.