Improving car until end of year key to title – Vettel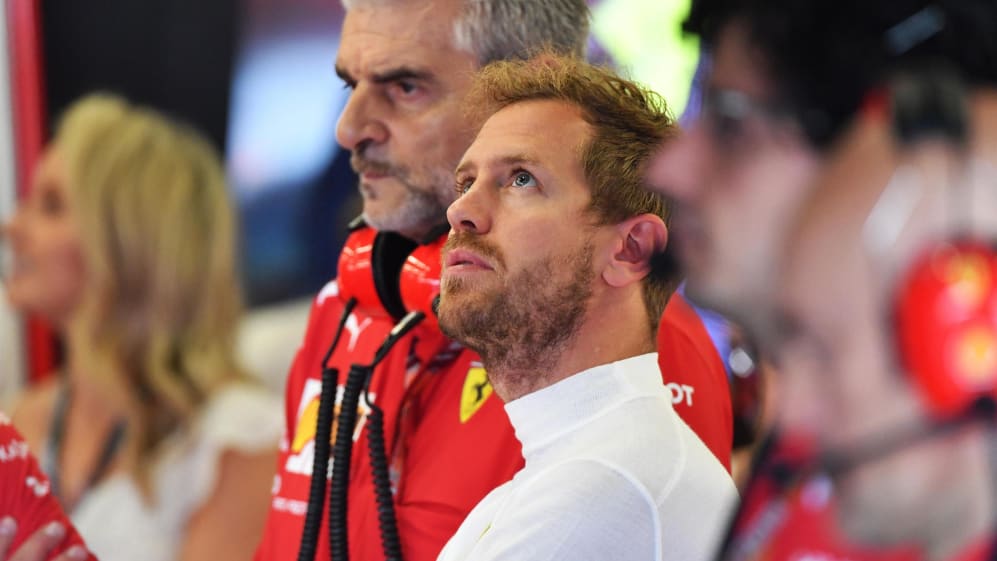 It's been five seasons since he last took a world championship, but Sebastian Vettel is once again in the box seat to add to his tally – if Ferrari can keep the developments coming, that is.
With the battle for the drivers' championship looking increasingly likely to be fought between Vettel and Lewis Hamilton for the second season in a row, the German struck a blow to his rival's hopes by winning on Hamilton's Silverstone home turf, making the most of a clever floor and diffuser upgrade that Ferrari introduced for Great Britain. It was the Prancing Horse's first win at Silverstone since 2011 – and, more significantly, the first time Mercedes had been beaten there since 2013.
Although Mercedes rolled out two updates over the course of Formula 1's triple header of races – one to the power unit and one to the aerodynamics – a double retirement in Austria stopped them from taking full advantage, with Mercedes scoring just 61 points to Ferrari's 98 over the last three Grands Prix.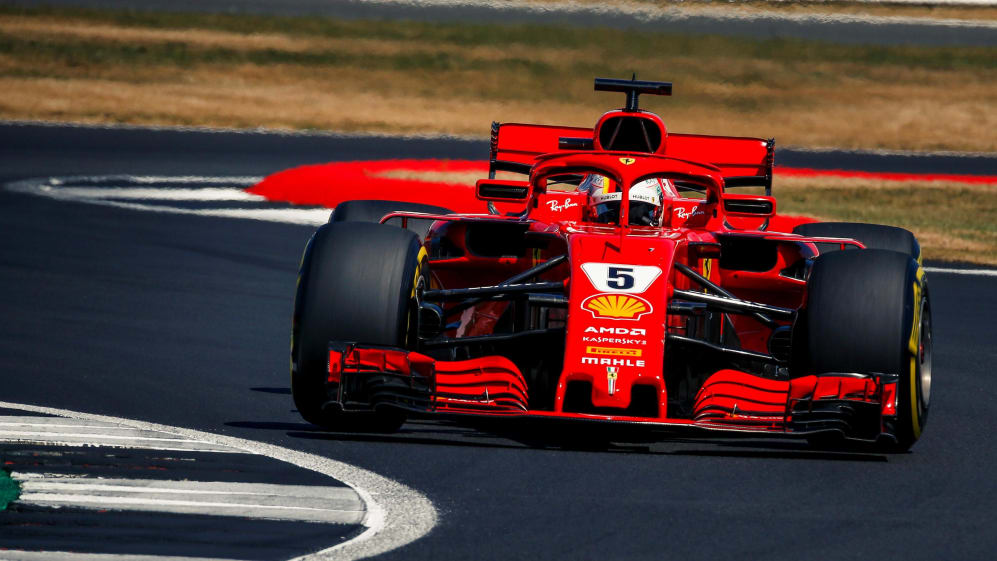 One thing is clear though: we're in the midst of out-and-out development warfare between Ferrari and Mercedes – and if the Scuderia want to claim one or both titles in 2018, they'll need to be battling all the way up until Abu Dhabi.
With that thought apparently firmly lodged in his head, and with the champagne still drying on the podium following his Silverstone victory, Vettel issued a rallying cry to his foot soldiers working in the Ferrari factory back in Maranello.
"I think we need to improve our car until the end of the year," he said. "I think our car is very good. I think our car is working well on these [Silverstone] type of tracks.
"[But developing] will be key," he added, "because then you have something to fight [with]. And if you have something to fight [with], something to play with, then you can make it happen."
Vettel will now head to his own turf of Hockenheim for the German Grand Prix. And if Hamilton can't satisfactorily avenge his home defeat there – and with Vettel believing that Red Bull "will be the favourite probably for Hungary" – the Ferrari driver could end up as the title protagonist carrying the psychological advantage into F1's summer break.